The Contenders for July 27, 2016
 East of West #28> "THE FALL OF THE WHITE TOWER" The end of the Union, the fall of the Chosen. (S) Jonathan Hickman (A) Nick Dragotta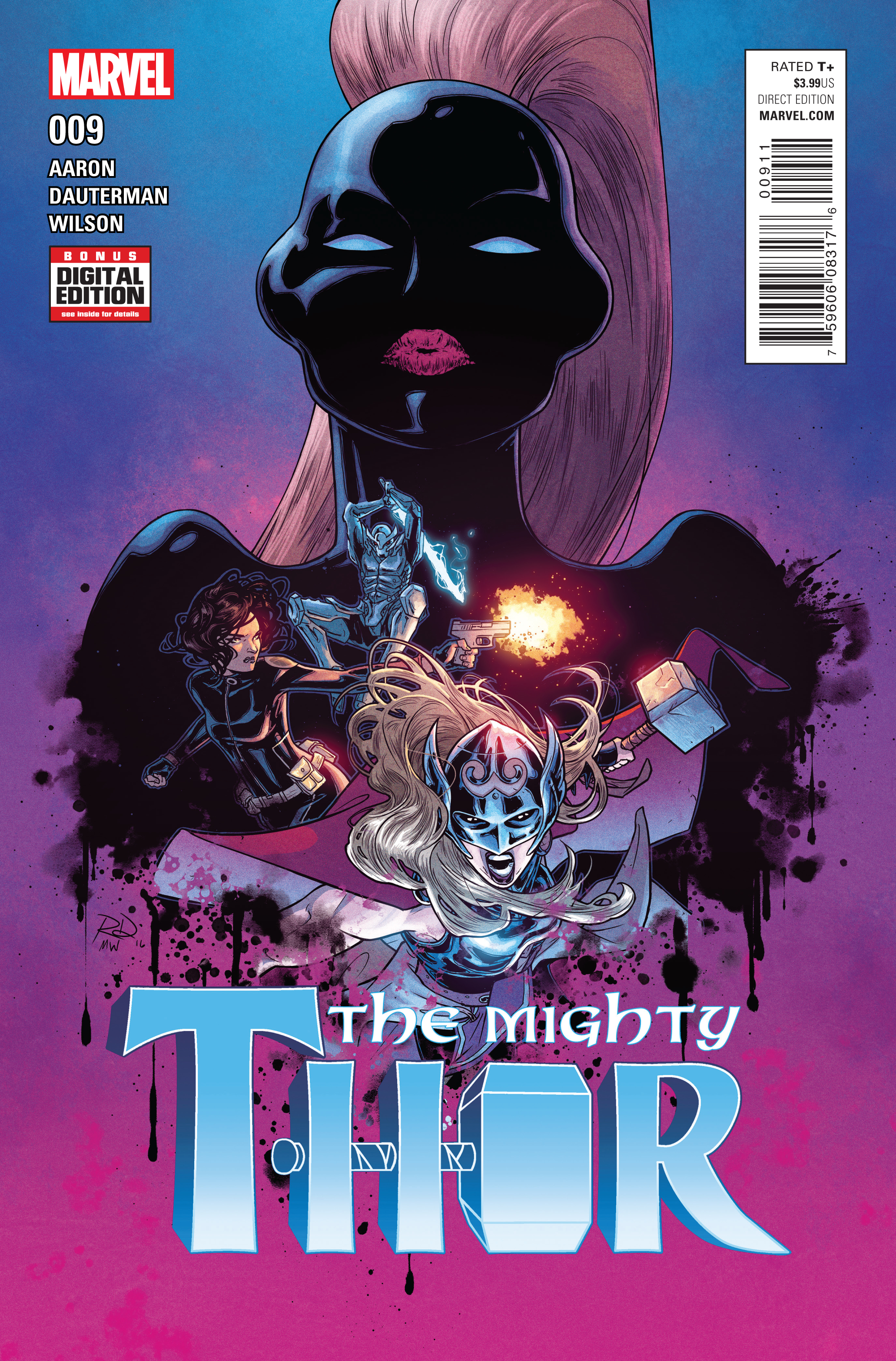 Mighty Thor #9> Marvel's most corrupt corporations are up to something sinister, but Thor and S.H.I.E.L.D. Agent Roz Solomon are determined to stop them. At the heart of the ultimate white-collar crime? None other than the Silver Samurai and the Exterminatrix! OH! And it turns out millions of lives depend on the God of Thunder saving Roxxon's own evil executive Dario Agger. (S) Jason Aaron (A) Russell Dauterman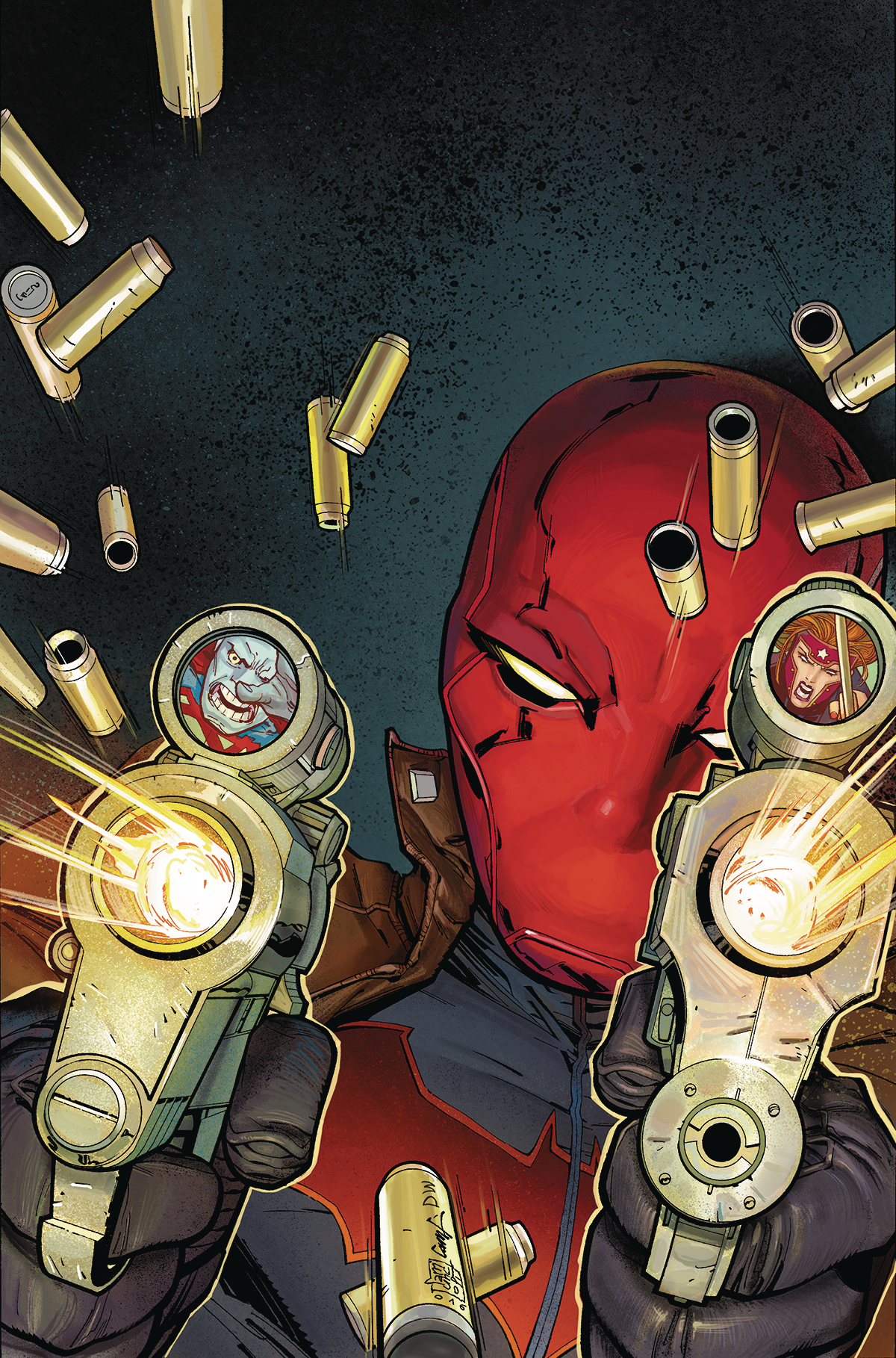 Red Hood and the Outlaws Rebirth #1> When a shocking encounter with Batman solidifies the Red Hood's status as a villain, Jason Todd goes deep undercover to take down Gotham City's criminal underworld from the inside. Along the way, Jason meets two unlikely allies: a disgraced Amazon warrior named Artemis and a half-baked Superman clone called Bizarro-and the DCU's "Dark Trinity" is born! (S) Scott Lobdell (A) Dexter Soy
Smurfs Take> Come on, I just want to see how Bizarro functions in a team, that should be worth a few issues right there and include one of the most under used Amazons of all time this has huge potential. Or it's going to be a huge let down.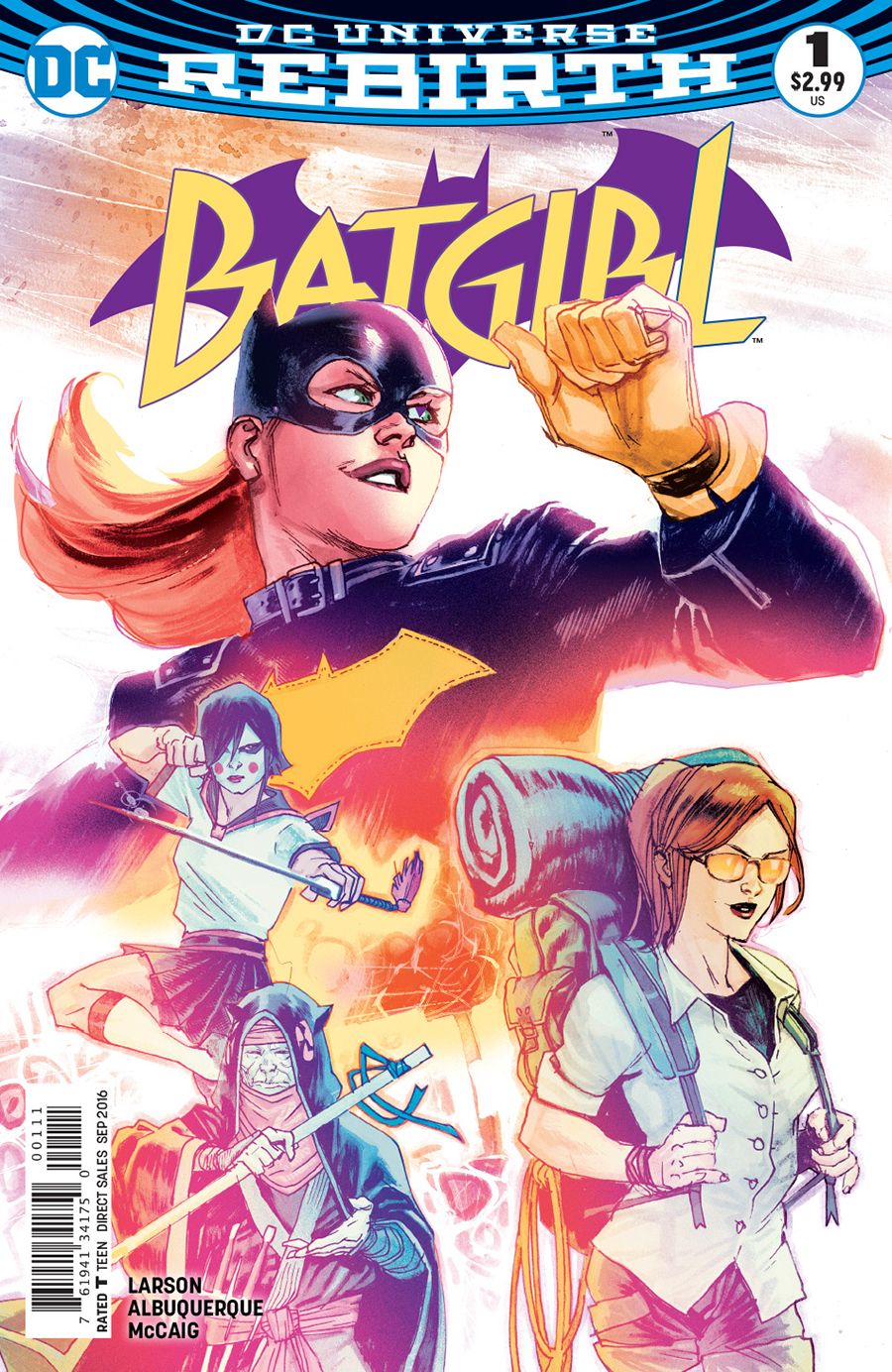 Batgirl #1> "Beyond Burnside" Chapter One: The Batgirl you know and love is going global with Eisner Award-winning and New York Times best-selling writer Hope Larson (A Wrinkle in Time, Goldie Vance) and all-star artist Rafael Albuquerque (AMERICAN VAMPIRE). In order to up her game, Babs travels to Japan on a quest to train with the most elite modern combat masters of the East. But when a chance meeting with an old friend puts a target on her back, Batgirl may need to use her new skills to solve a deadly mystery. (S) Hope Larson (A) Rafael Albquerque
 Flash #3> "LIGHTNING STRIKES TWICE" Chapter Three: In issue #3, dozens of innocent people mysteriously gain super-speed! But not all are heroic, and it'll take everything The Flash and August have to harness the lightning before Black Hole does. (S) Joshua Wiliamson (A) Carmine Di Giandomenico
Smurfs Pick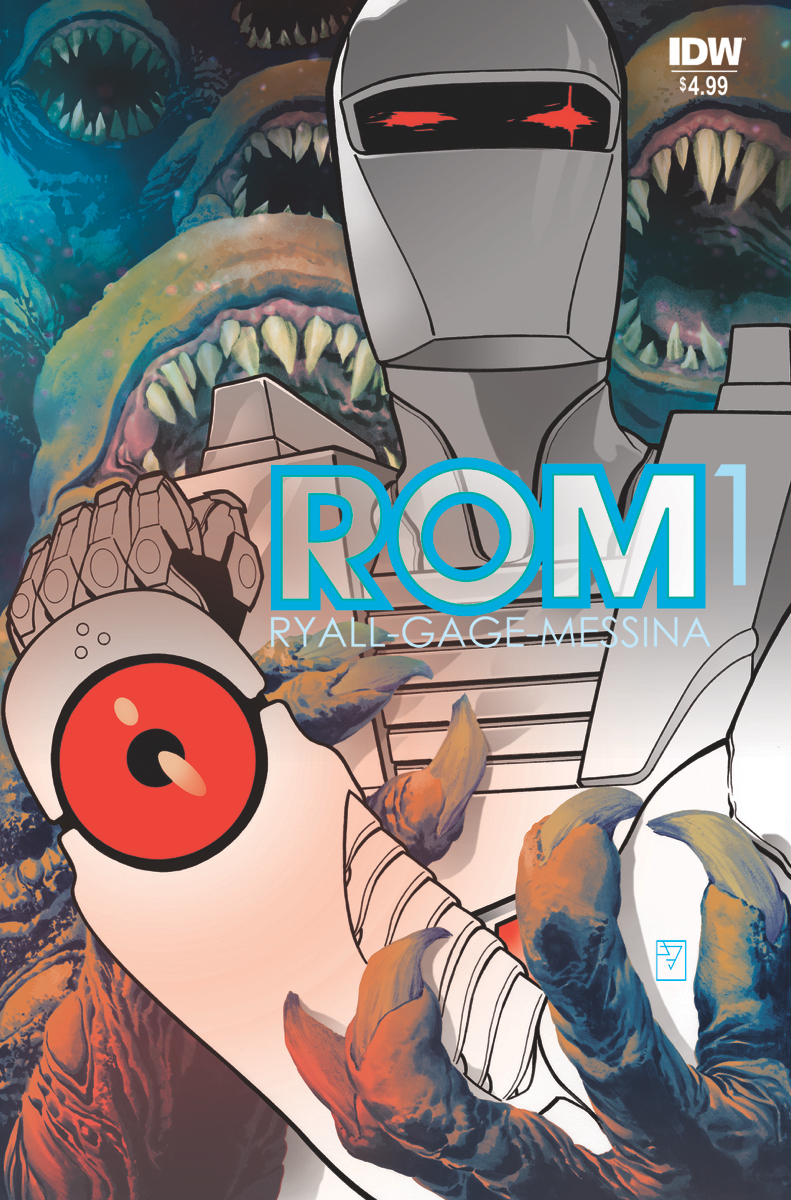 Rom #1> WE'VE BEEN INVADED AND ONLY A SPACE KNIGHT CAN SAVE US! First there was his epic return in this year's FCBD #0, and now the ongoing tale of ROM begins in earnest! Christos Gage, Chris Ryall, and David Messina kick off the wildest new series of the year as Rom's war with the DIRE WRAITHS hits close to home in "Earthfall, part 1!"The long-beloved and even longer absent space hero returns at long last! "First, we brought back MICRONAUTS! And Now… ROM!" As if Rom's return wasn't enough, wait'll you see how this one ends!" 24-page kick-off story plus interviews, bonus sketch material and more! (S) Chris Ryall (A) David Messina
Smurfs Take> I was excited to see the return of the Space Knight (Venom is not who I was thinking of as a Space Knight by the way), for a while I thought Rom was going to be coming back in Guardians of the Galaxy and would have been a cool addition to the team. I even had the toy as a kid and always felt there could be so much more for the character but it never happened and now the IDW has him and I have loved there work so far I doubt I will be disappointed.
Trade Paperback of the Week Spiderman 2099 Vol 4 Gods and Women> Still fighting crime before his time! Miguel O'Hara continues his crusade against the mysterious organization called FIST, but an unwelcome distraction arrives when trouble flares in New York. A clash with Lash will put Spidey 2099 square in the middle of the Inhuman conflict! And when he learns the truth about Tempest, any chance of a happy reunion could be ruined by another very big bad: Man-Mountain Marko! Then, FIST makes its next move, and Miguel will need a helping hand. But when Tempest's life is placed in jeopardy once again, our hero from the future will be pushed to the edge. Will a secret from her past send him tumbling over? Or will Spidey be responsible for his own downfall? His own actions may be about to bite him! Collecting SPIDER-MAN 2099 (2015) #6-10. (S) Peter David (A) Will Sliney
Statue of the Week
DC Comics Cover Girls Power Girl Statue> DESIGNED BY STANLEY "ARTGERM" LAU SCULPTED BY JACK MATHEWS Power Girl packs a wallop-and now, she's the latest in the popular line of DC COMICS COVER GIRLS statues designed by Stanley "Artgerm" Lau! Limited Edition of 5,200 Measures Approximately 9.87″ Tall