Contenders for August 10, 2016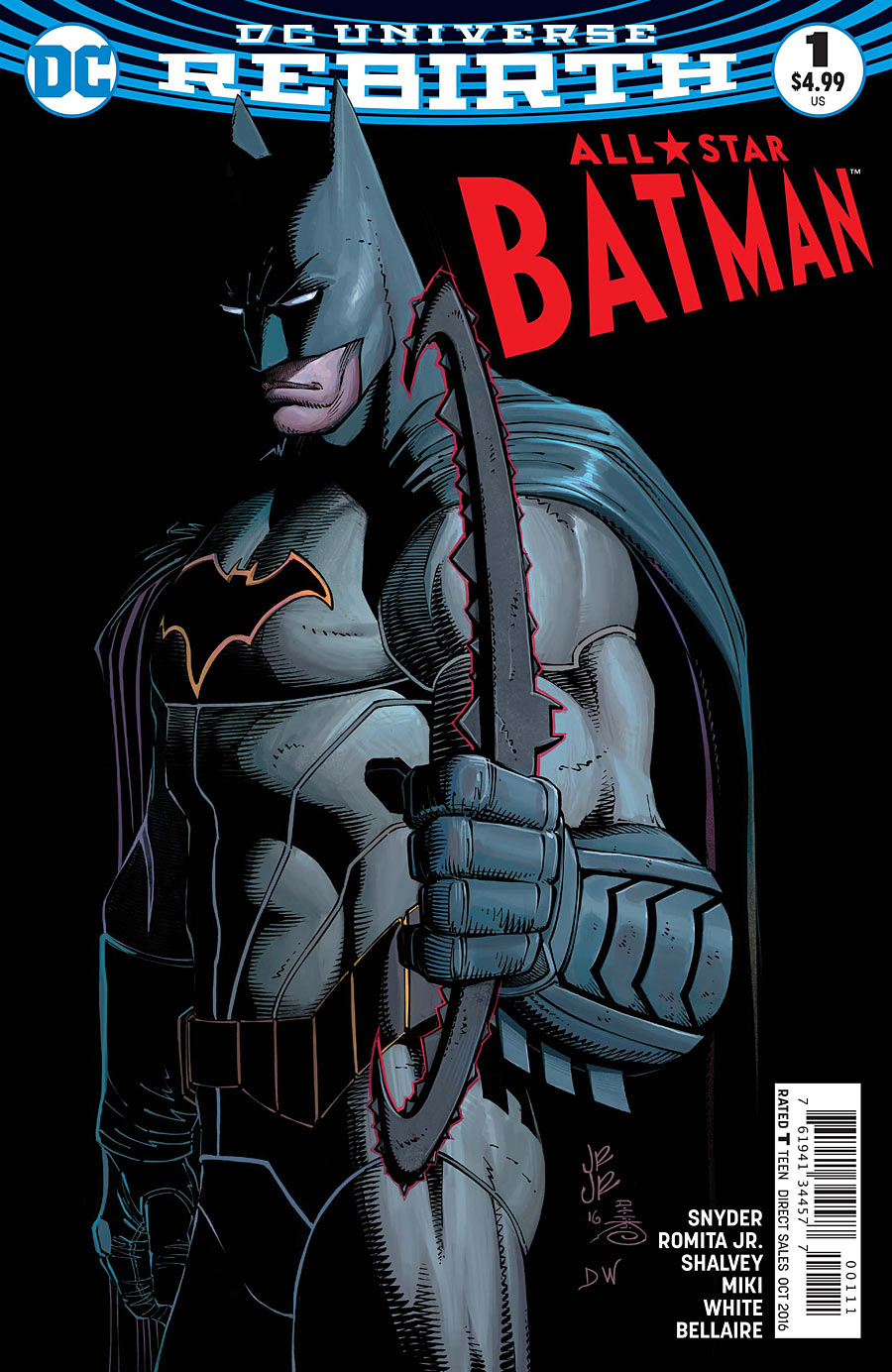 All Star Batman #1> "My Own Worst Enemy" part one! Superstar writer Scott Snyder explodes into an all-new Batman series alongside legendary artist John Romita Jr., reimagining some of the Dark Knight's greatest villains. First up: Two-Face! Batman must take Two-Face to a destination out of Gotham City, but the duplicitous villain has a two of spades up his sleeve. Every assassin, bounty hunter and ordinary citizen with something to hide is on their tails with one goal: kill Batman! Handcuffed together on the road to hell, this is Batman and Two-Face as you've never seen them before! (S) Scott Snyder (A) Declan Shalvey
Smurfs Take> Oh thank god! Snyder returns to Batman and not a moment too soon. I have been developing a twitch from the other story that I was reading. This has the feel of Legends of the Dark Knight with different stories the take place within the timeline and I am so excited to get ahold of this book!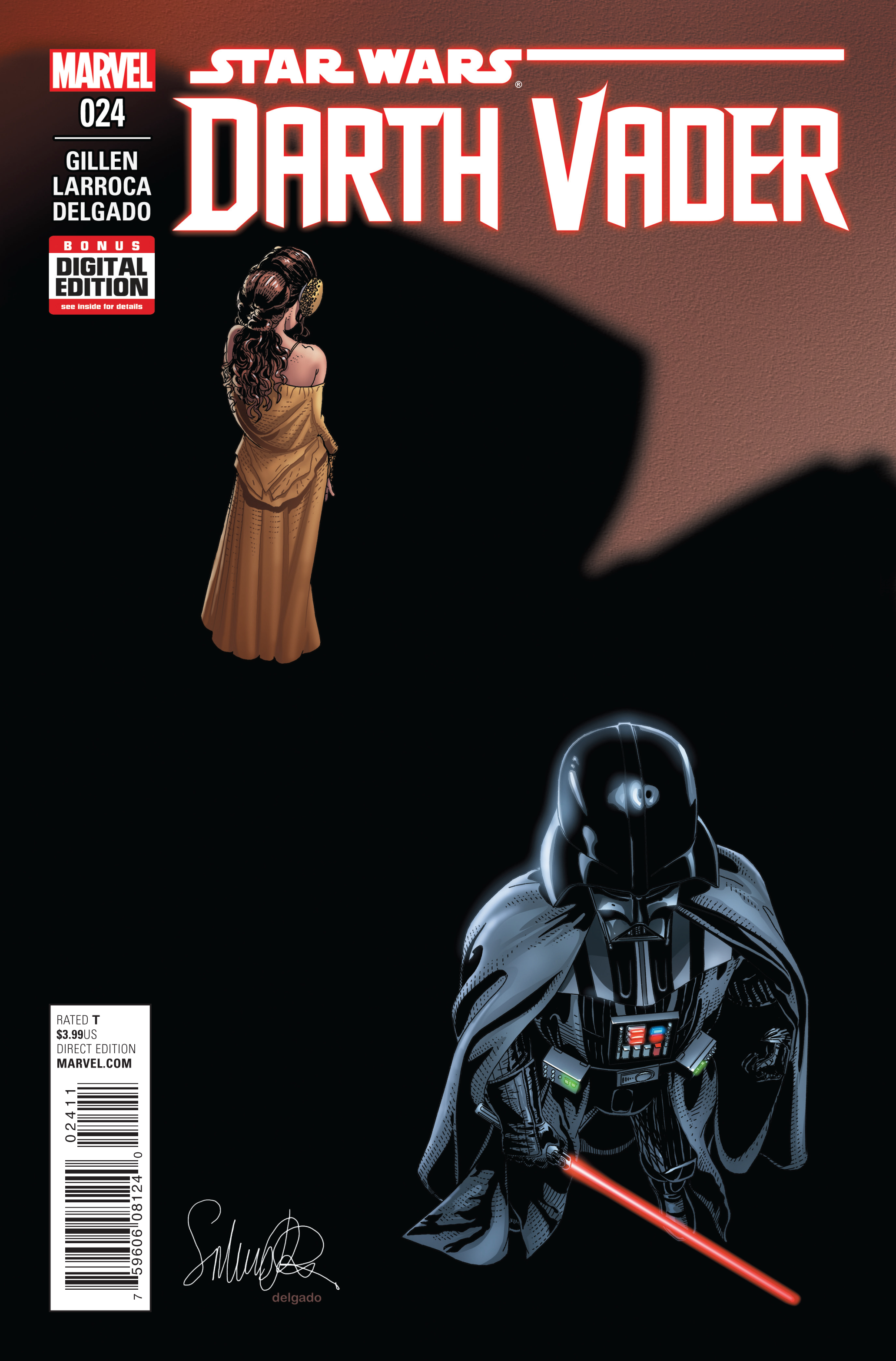 Darth Vader #24> Vader is lost in his inner mindscape, lost in visions of the Force! Is he truly more machine now than man? Or can he fight his way back from the brink? (S) Kieron (A) Salvador Larroca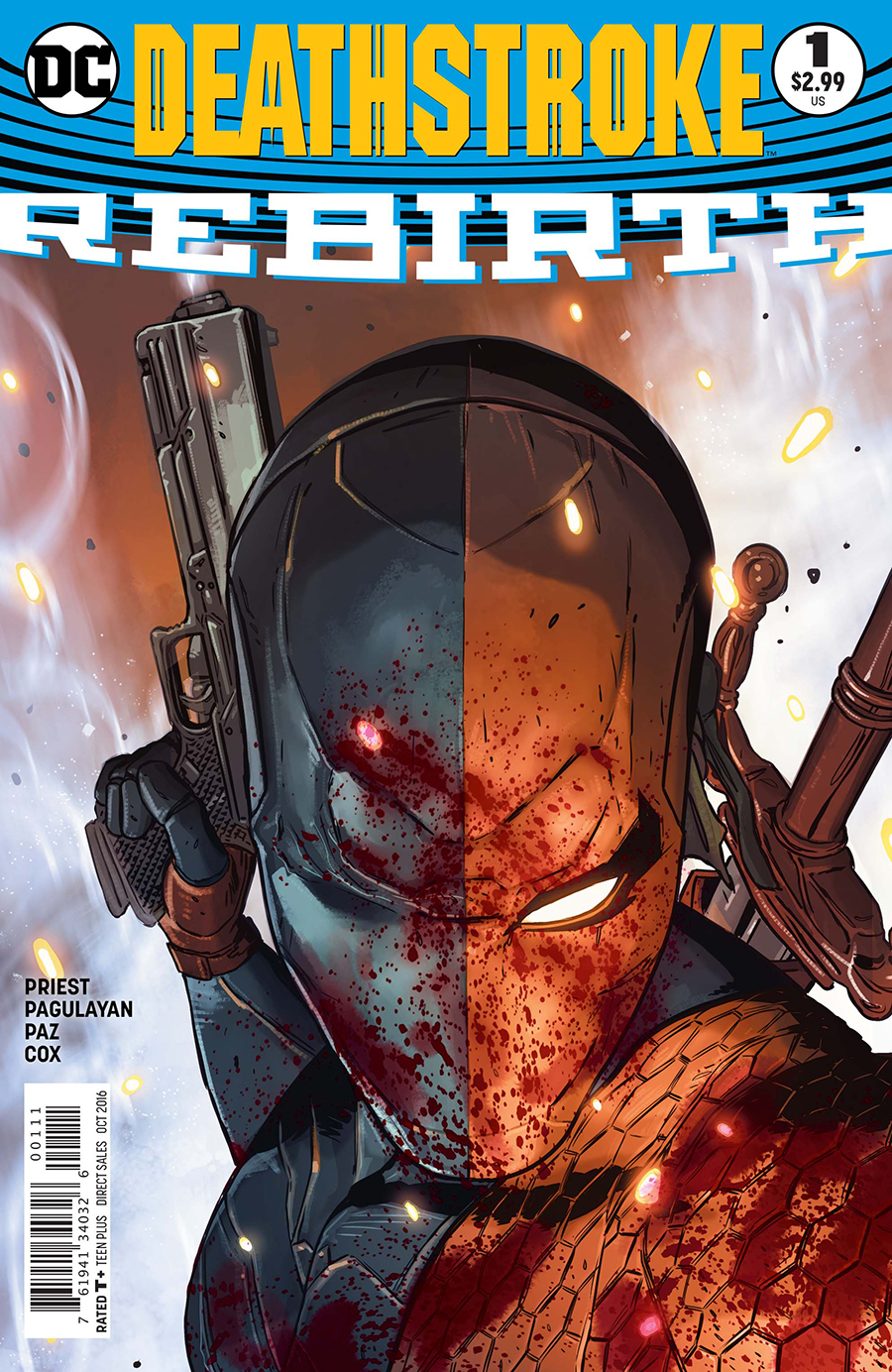 Deathstroke Rebirth #1> A thousand enemies, a thousand kills-Deathstroke is the world's greatest assassin. Stalked by an unseen foe, Slade Wilson is confronted by his own troubled past and challenged to reinvent himself before he loses everything and everyone in his life. Can Deathstroke be redeemed? Or will his addiction to violence destroy him? (S) Christopher Priest (A) Carlo Pagulayan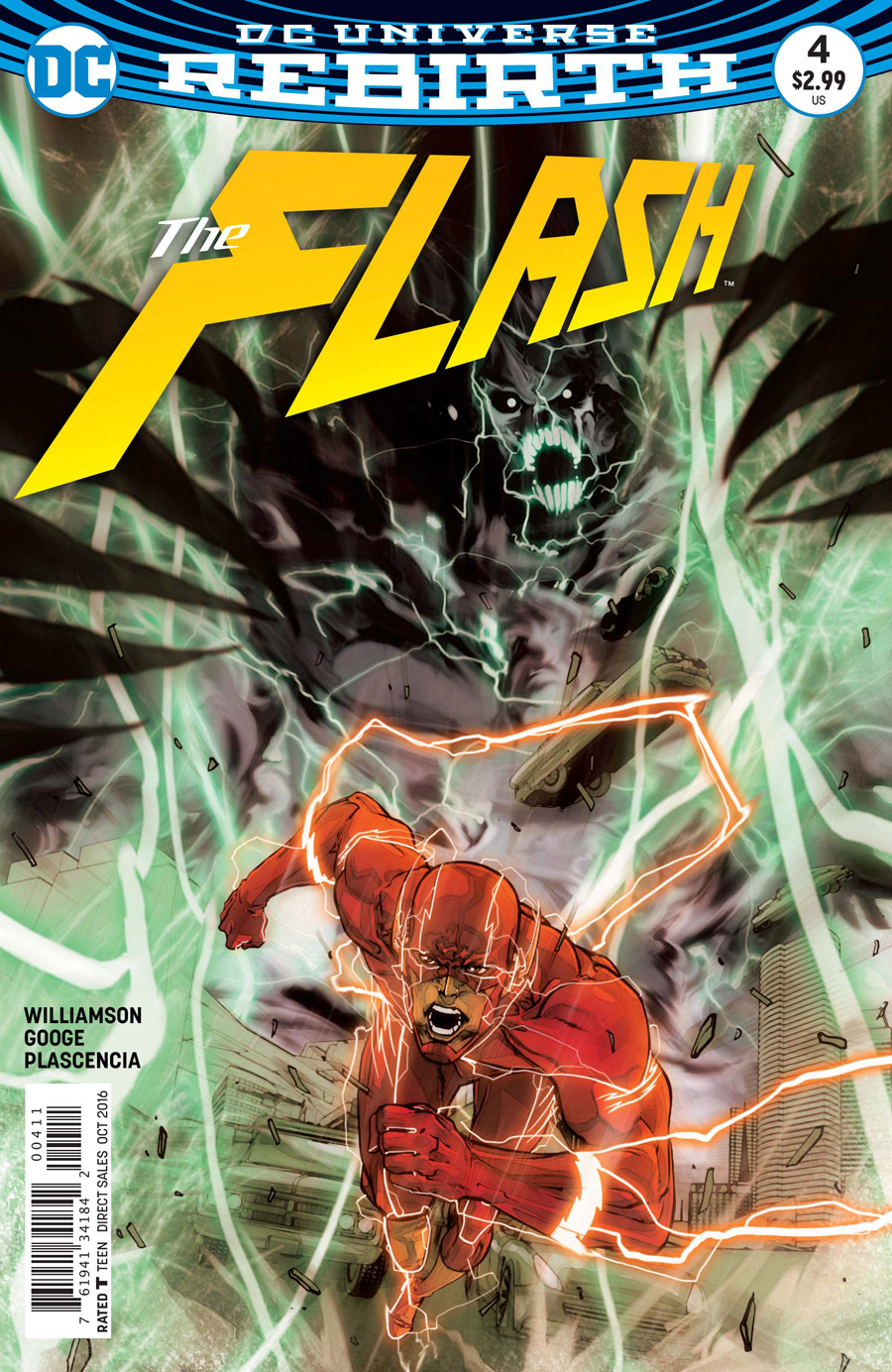 Flash #4> "Lightning Strikes Twice" part four! The leader of the science-terrorist group Black Hole has weaponized the Speed Force, leading to a final confrontation with The Flash and his new league of citizen speedsters. (S) Joshua Williamson (A) Neil Googe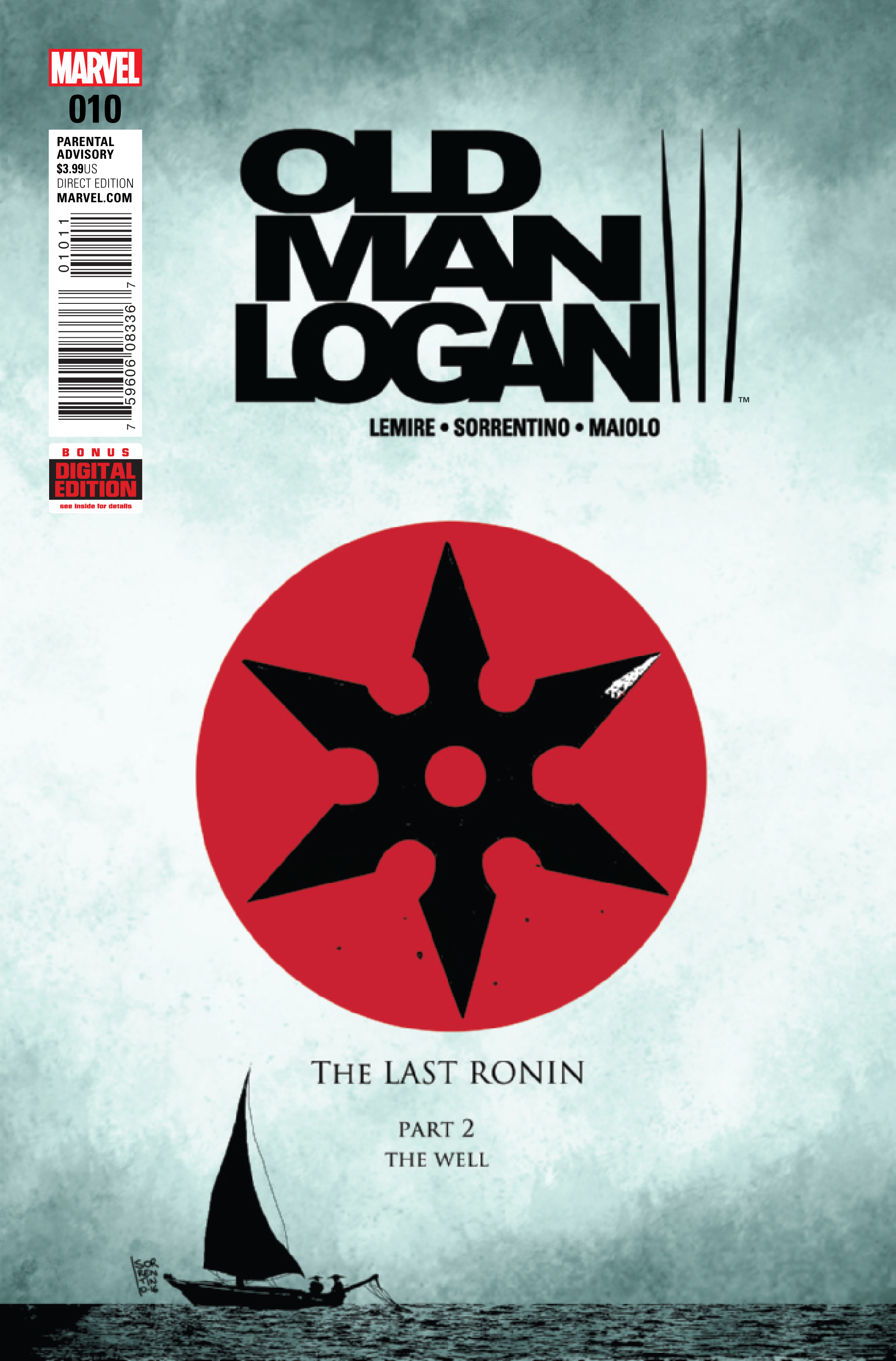 Old Man Logan #10> "THE LAST RONIN" CONTINUES! Logan wakes up at the bottom of a well. Every time he tries to scale its walls, a mysterious figure from Logan's future appears and riddles him with arrows. Can Logan escape his prison and close the gap between his future and his past? (S) Jeff Lemire (A) Andrea Sorrentino
Smurfs Pick
The Black Monday Murders> "MAMMON" ALL HAIL GOD MONEY! From JONATHAN HICKMAN (EAST OF WEST, Secret Wars, Avengers) and TOMM COKER (UNDYING LOVE) comes a new crypto-noir series about the power of dirty, filthy money… and exactly what kind of people you can buy with it. THE BLACK MONDAY MURDERS is classic occultism where the various schools of magic are actually clandestine banking cartels who control all of society: a secret world where vampire Russian oligarchs, Black popes, enchanted American aristocrats, and hitmen from the International Monetary Fund work together to keep ALL OF US in our proper place. (S) Jonathan Hickman (A) Tomm Coker
Smurfs Take> I love Hickman as a writer and have grown to appreciate his different voices with all of the projects he is and has done. I think what I like the most is the human side of his characters and how surprised I was with how fleshed out the characters were in East Of West. I have no doubt the same will be said with this amazing new book and story with the added Nori element.
Hard Cover of the Week Teen Titans Earth On Hard Cover Vol 2> After months on the run from the twisted project that created them, Cyborg, Terra, Beast Boy and Garth are near their breaking point, barely surviving on what they can steal, squatting in the ruins of an abandoned subdivision. But as they reach their lowest ebb, their creator, Dr. Niles Caulder, is ready to make his move…and they're about to learn that they weren't the only kids to go through Caulder's twisted process! There are more children with powers out there, and unlike our heroes, they were raised for only one purpose-to be the living weapons Caulder wants ALL his Titans to be! Writer Jeff Lemire (GREEN ARROW, ANIMAL MAN) teams up with artist Andy MacDonald (THE NEW 52: FUTURES' END) to deliver the next chapter in the Earth One series! (S) Jeff Lemire (A) Andy MacDonald
Statue of the Week
 DC Comics Cover Girls Raven Statue> DESIGNED BY STANLEY "ARTGERM" LAU; SCULPTED BY KAREN PALINKO The New Teen Titans' most mysterious member, Raven, is ready to cast her spell in this new Cover Girls statue designed by Stanley "Artgerm" Lau!  Limited Edition of 5,200; Measures approximately 9.5″ tall