Contenders for August 17, 2016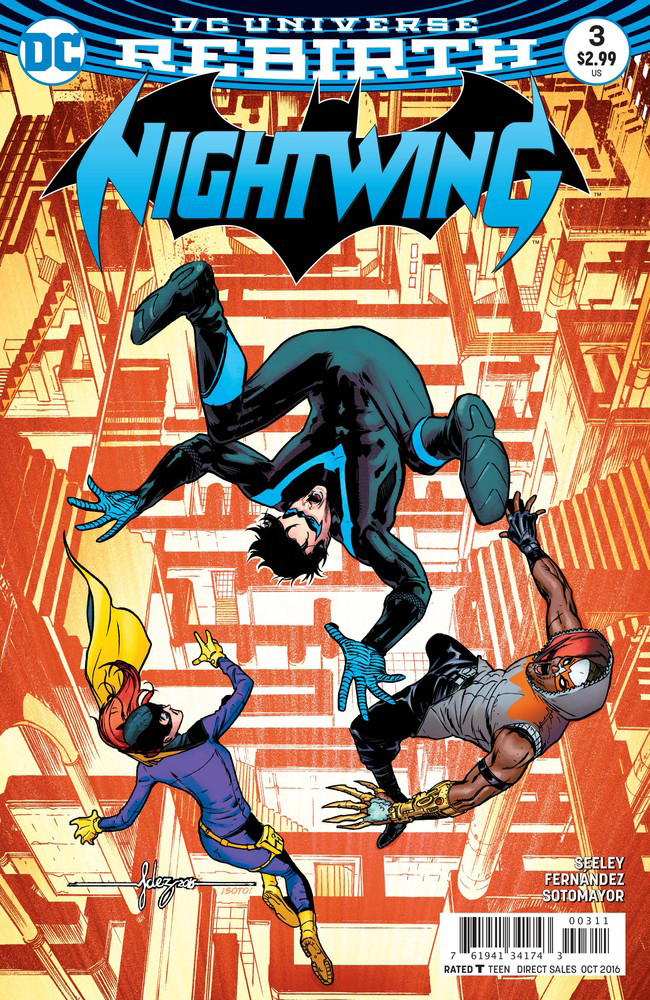 Nightwing #3> "Better than Batman" part three! Nightwing and Raptor have become the pride of the Parliament of Owls, successfully completing missions for them across the globe-but Batgirl is not happy. Can she convince Nightwing he's gone too far, or has he fallen too far under Raptor's influence? (S) Tim Seeley (A) Javi Fernandez
Smurfs Take> The title says it all and it couldn't be closer to the truth. This book so far has been way better than anything going on over in Batman.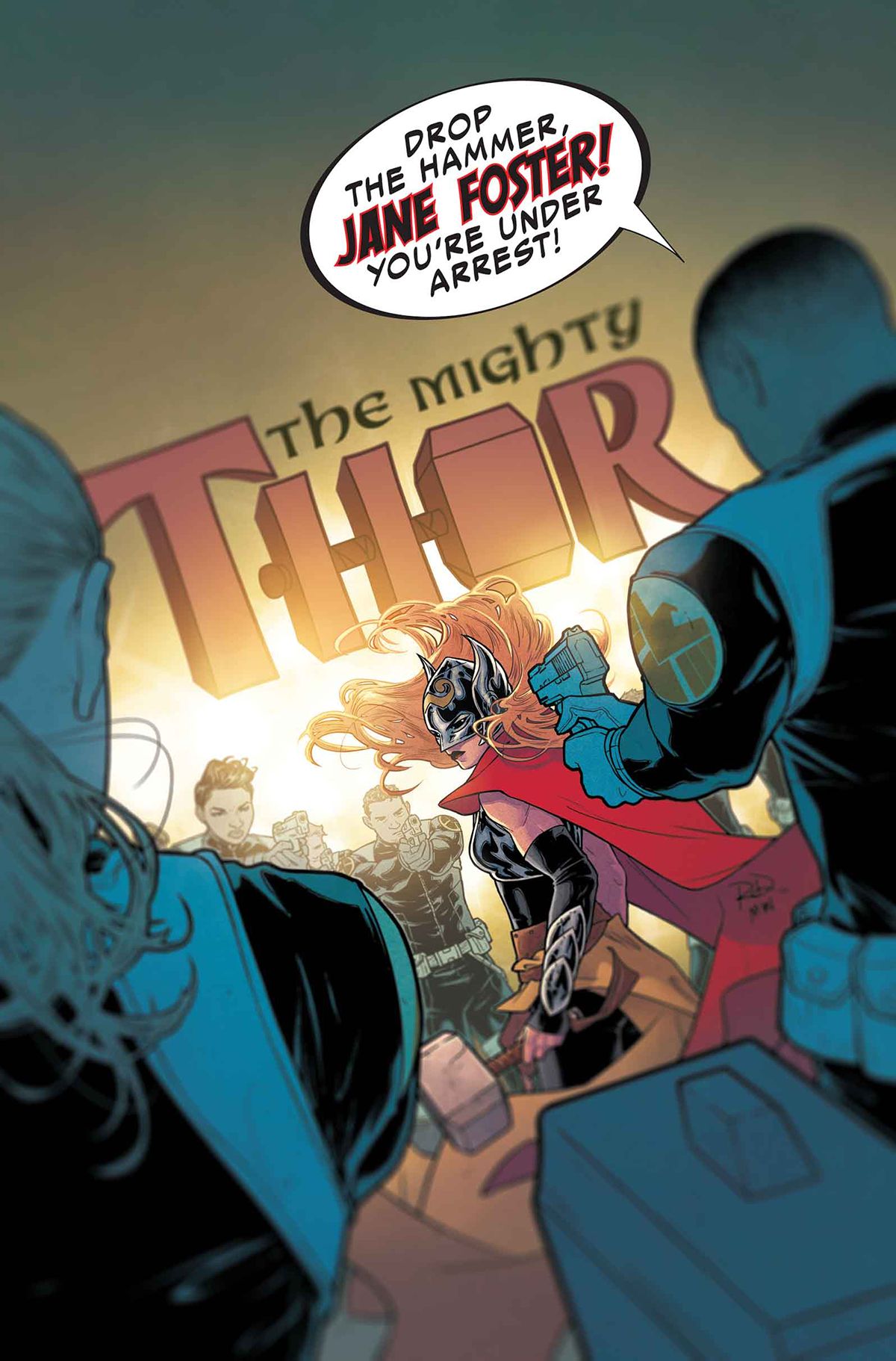 Mighty Thor #10> On top of battling cancer and the villainous team of the Exterminatrix and the Silver Samurai, now Jane Foster has a surprising new enemy with which to contend: S.H.I.E.L.D. (S) Jason Aaron Russell Dauterman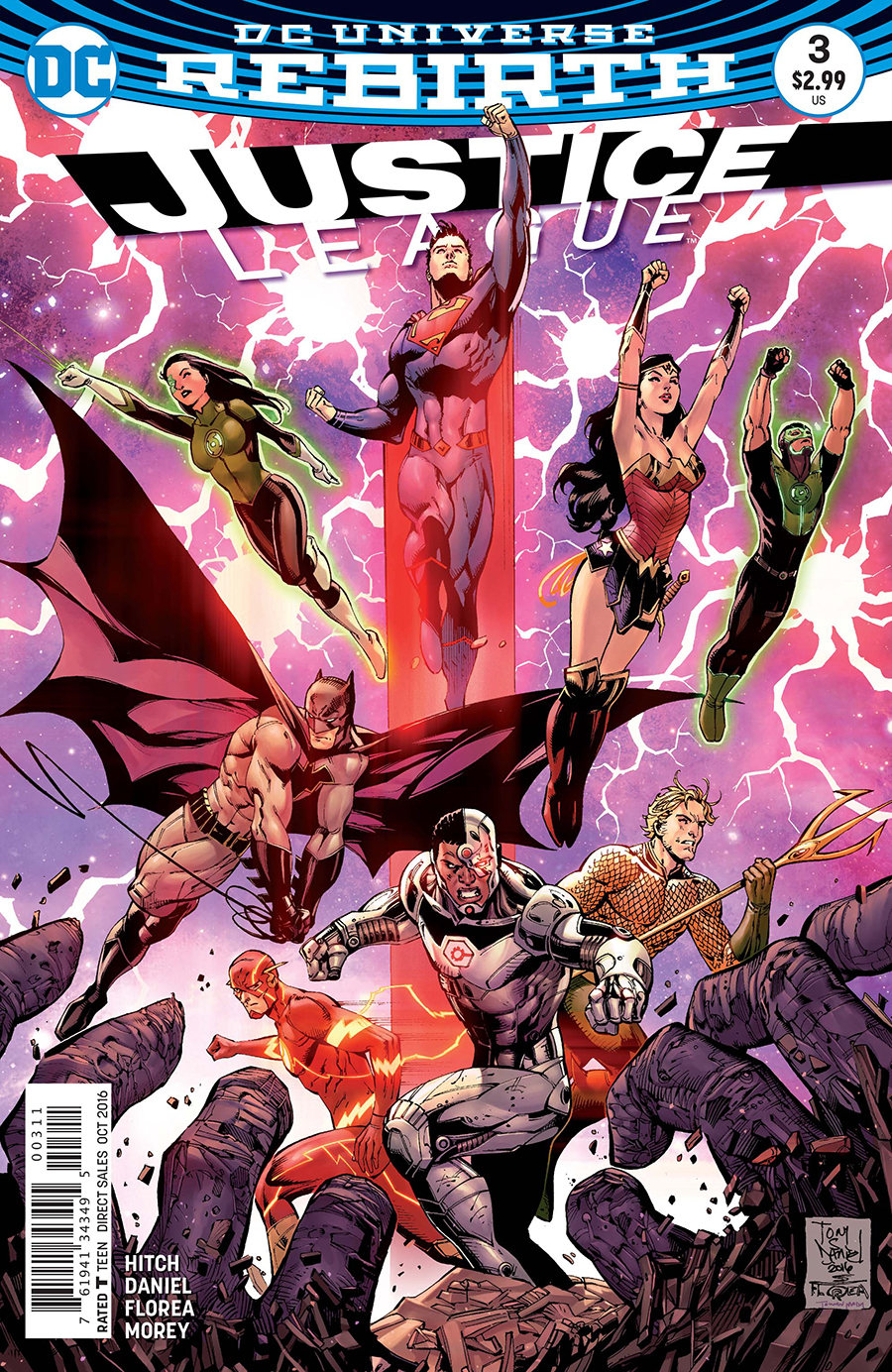 Justice League #3> "The Extinction Machine" part three! The hive-mind entities known as the Awakened take their vendetta against the Justice League to the next level by changing ordinary people into grotesque monsters bent on hunting down super-humans all over the world. Meanwhile, Superman journeys to the center of the earth to stop the catastrophic quakes that are taking lives all over the world. (S) Bryan Hitch (A) Sandu Florea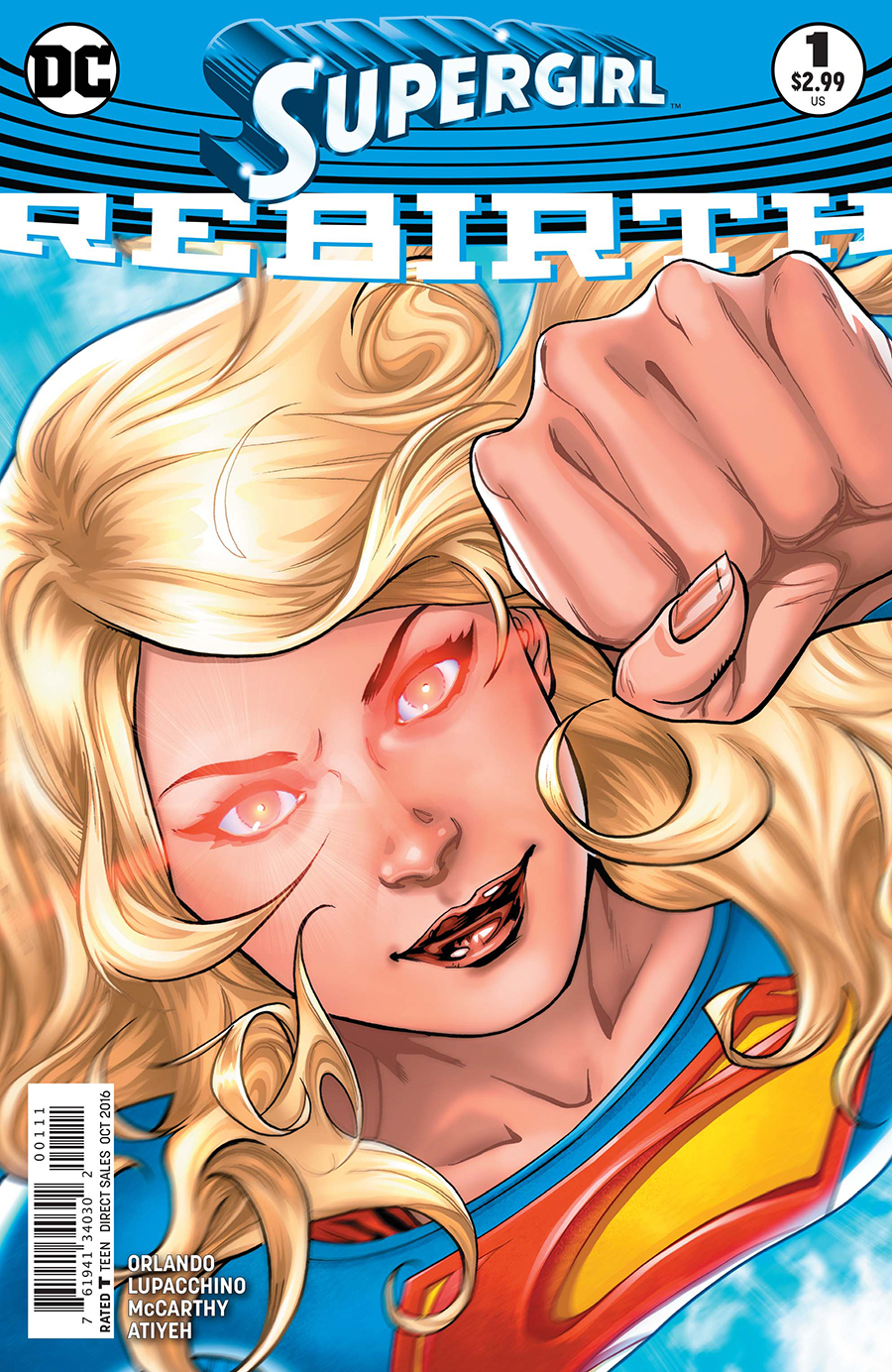 Supergirl Rebirth #1> Supergirl turns to the shadowy organization known as the D.E.O. (Department of Extranormal Operations) to restore her lost powers once and for all! But as a fateful experiment sends Kara Zor-El rocketing toward the sun, disaster strikes at home in the form of the lost Kryptonian werewolf Lar-On! All the epic action of the brand new Supergirl series starts here! (S) Steve Orlando (A) Ray McCarthy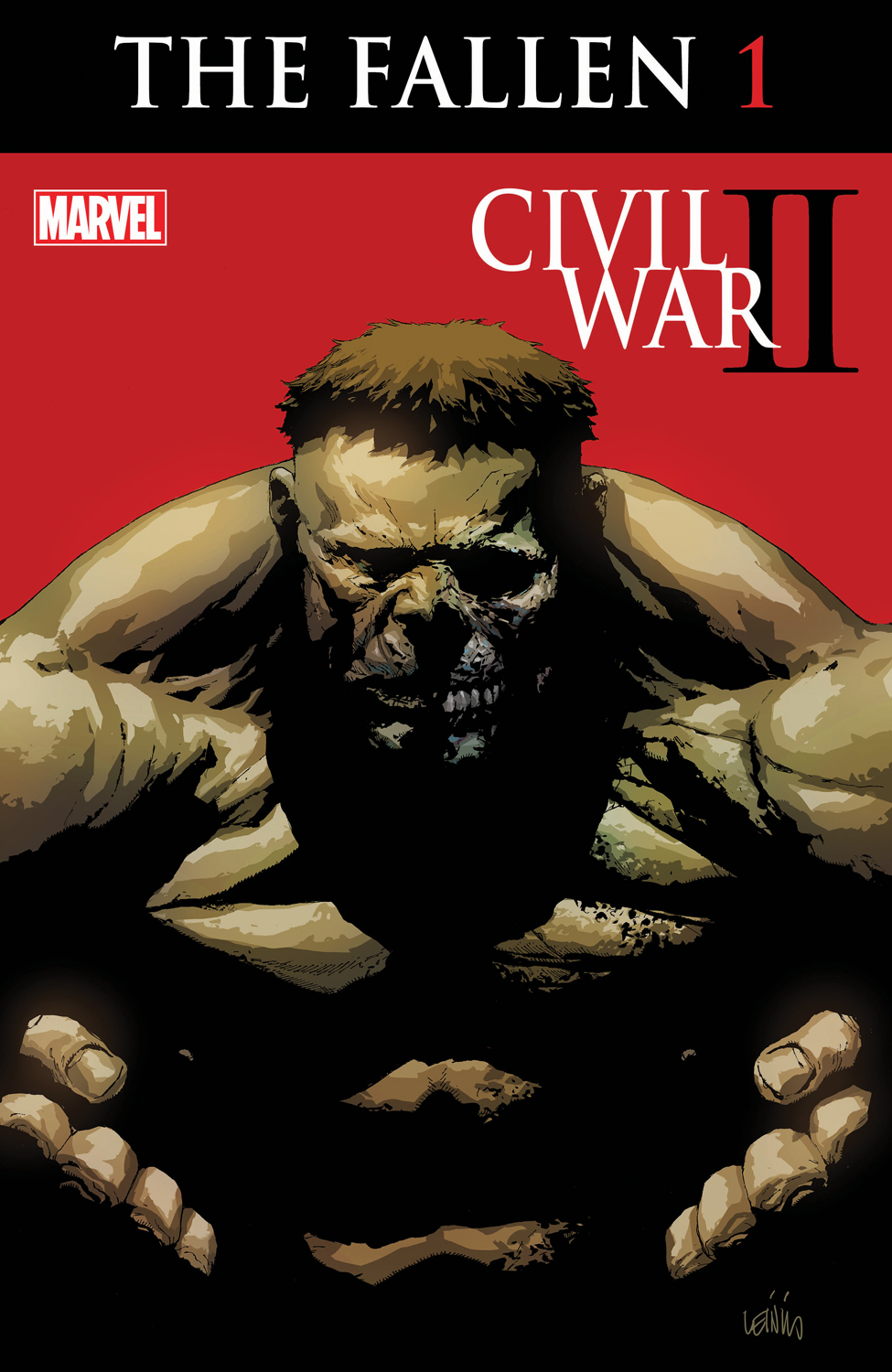 Fallen #1> As a giant falls, friends and enemies alike gather to mourn his passing. Amadeus Cho, Rick Jones, Betty Ross, Thunderbolt Ross, the Warbound and more. Can they all keep a level head – or will some of them get ANGRY? Plus, what secrets lie in the Last Will and Testament of Bruce Banner? (S) Greg Pak (A) Mark Bagley
Smurfs Take> Are we seeing a renaissance in the comic world as Marvel continues to revamp almost every single hero they have in the house of ideas? Can the Hulk really be dead? Is this all some grand plan by Bruce to go underground? Call me old fashioned but The Hulk will always be Bruce and who you don't want to ever make angry.
Smurfs Pick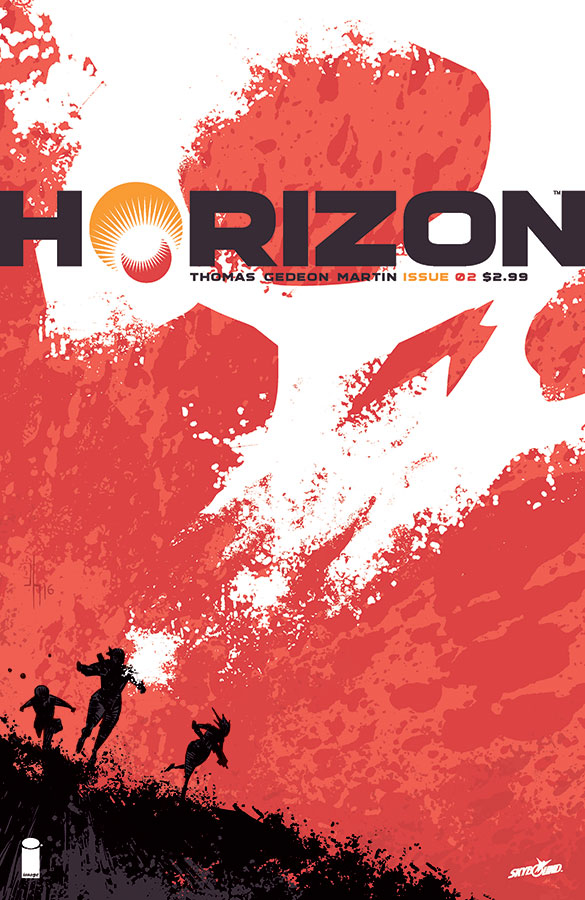 Horizon #2> Zhia Malen is not the only newcomer on our planet. Now, Earth will meet the rest of her squad, as their six-fingered hands hover over humanity's throat. The retaliation against Earth has already begun… we just don't know it yet. (S) Brandon Thomas (A) Juan Gedeon
Smurfs Take> I was intrigued by the first issue the art is not one of my most favorite styles but it's not the worst and fits for the world going on in the story. I am looking forward to this issue for some further character development and want to see what's coming to Earth next.  
Trade Paperback of the Week Wonder Woman By George Perez Vol 1> In this new paperback collecting WONDER WOMAN #1-14, the Amazon Princess' first assignment takes her to Man's World to teach humanity the ways of the goddess Gaea-no matter who objects! (S) George Perez, Greg Potter, Len Wein (A) Bruce D. Patterson, Bob Smith (A/CA) George Perez
Statue of the Week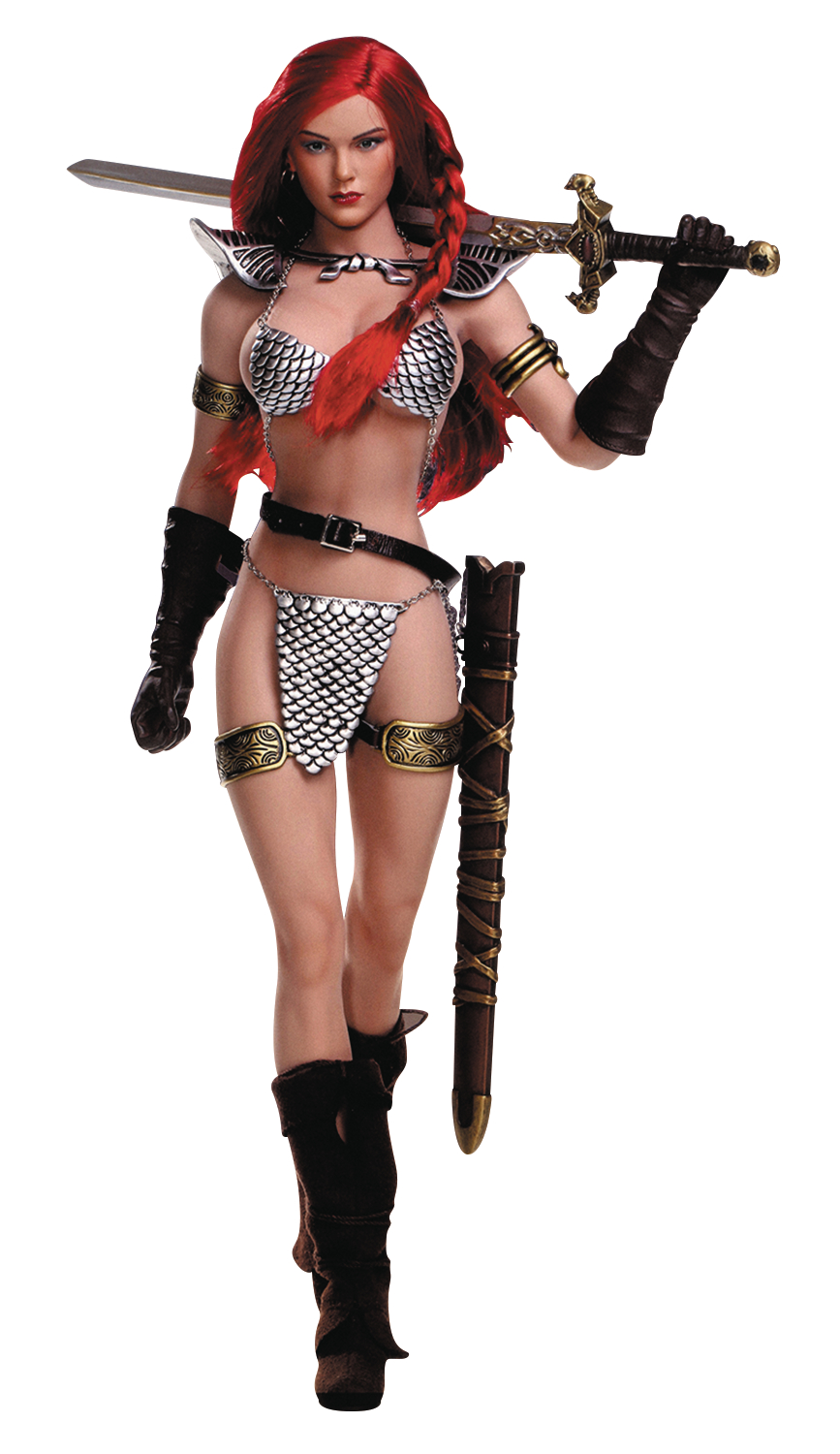 Red Sonja 1/6 scale Action Figure> Red Sonja – outlaw, mercenary, warrior and queen. After escaping her bloody origin, she hunted the wilderlands of Hyrkania, theived the streets and palaces of Pah-Disha, sold her sword on battlefields from Koth to Aquilonia, and liberated countless mugs of ale from barrels throughout the Hyborean world. This figure features a magnificent head sculpt atop a Phicen female seamless body with stainless steel armature and 3 pairs of interchangeable gloved hands. The figure also includes a pair of earrings, a faux fur hooded coat, a pair of faux fur boots, a bikini style battle top with bottom, a shoulder guard, a pair of thigh bands with chains, a pair of knee guards, 2 arm bands, a pouch with belt, a sword with sheath & sword belt, a dagger with sheath, a battle axe and a shield. Comes with a display base and stand in four-color packaging.
Smurfs Take> If you're not Red Sonja fan after you see this you will be. I'm always confused with this level of action figure. It's more like a posable statue.