Contenders for August 24, 2016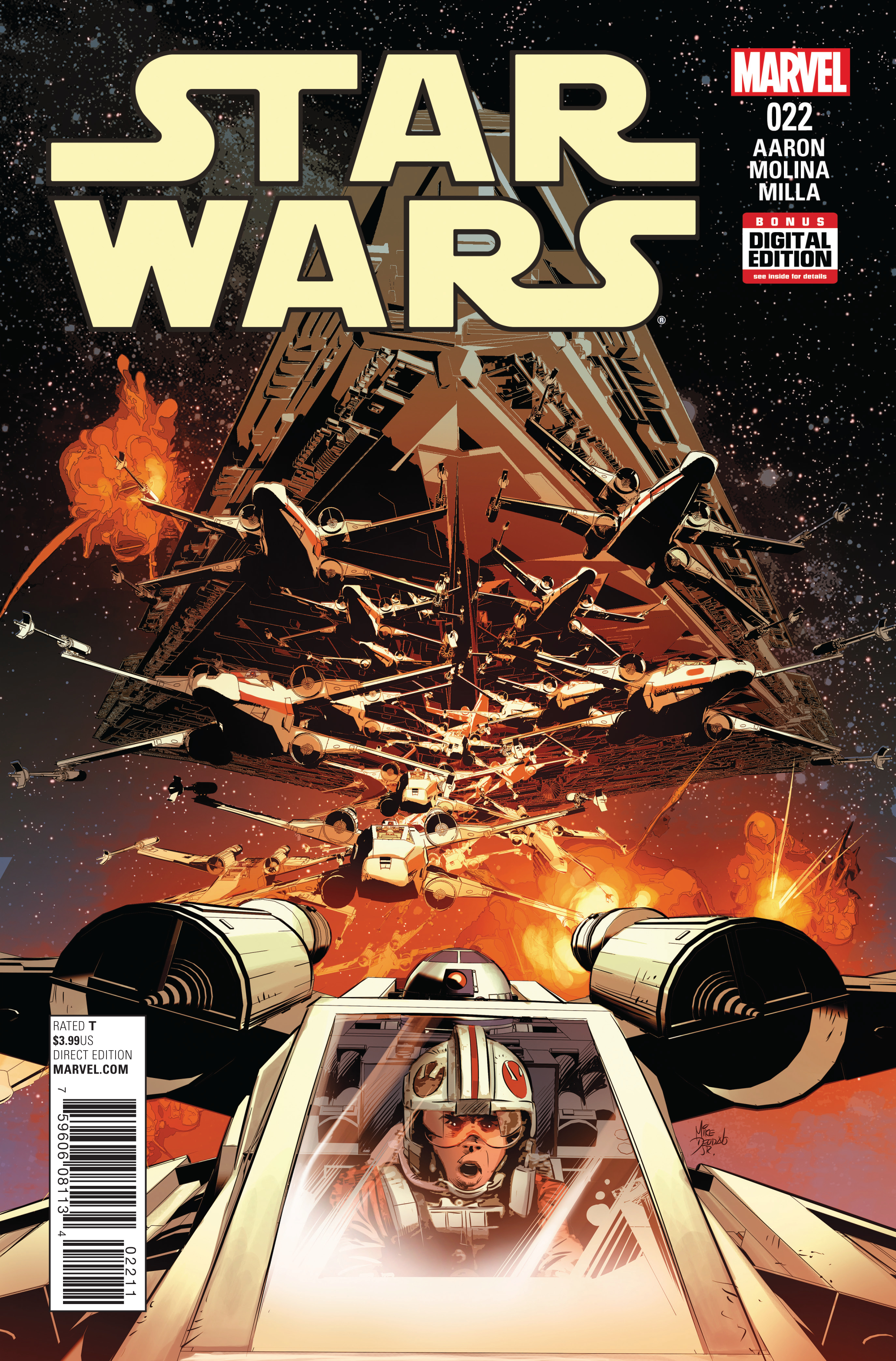 Star Wars #22> The Star Destroyer Harbinger, a massive weapon of Imperial war. Also the target of the rebels' new top-secret plan. Join Luke Skywalker, Han Solo and Leia Organa for "The Last Flight of the Harbinger"! (S) Jason Aaron (A) Jorge Molina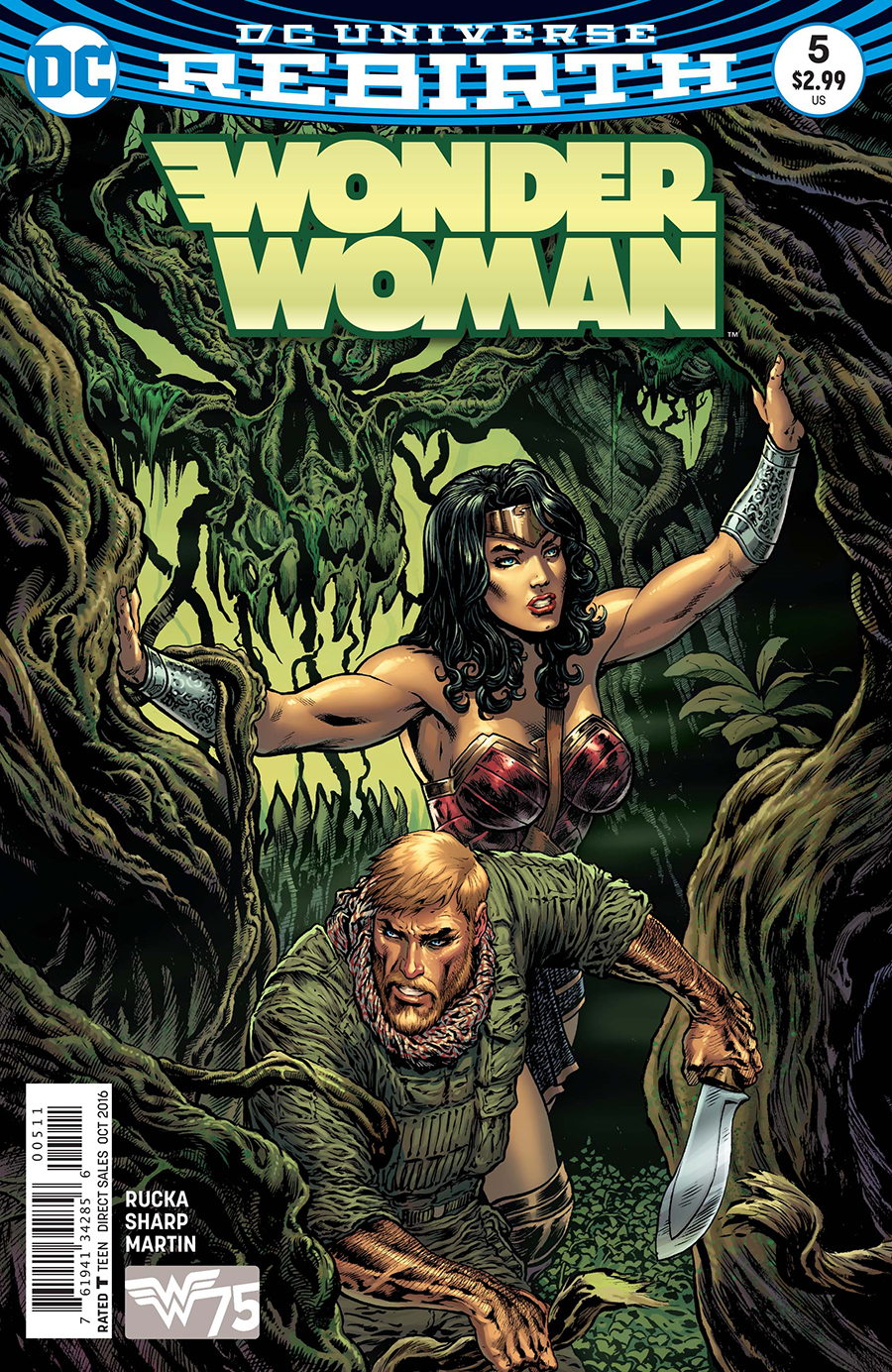 Wonder Woman #5> "The Lies" part three! Steve Trevor finds himself trapped in the heart of Urzkartaga's darkness, with Wonder Woman and Cheetah the only hope of rescue for him and his men. But how far can Cheetah be trusted? (S) Greg Rucka (A) Liam Sharp
Smurfs Take> Best Rebirth book so far? It's damn close and getting closer with every issue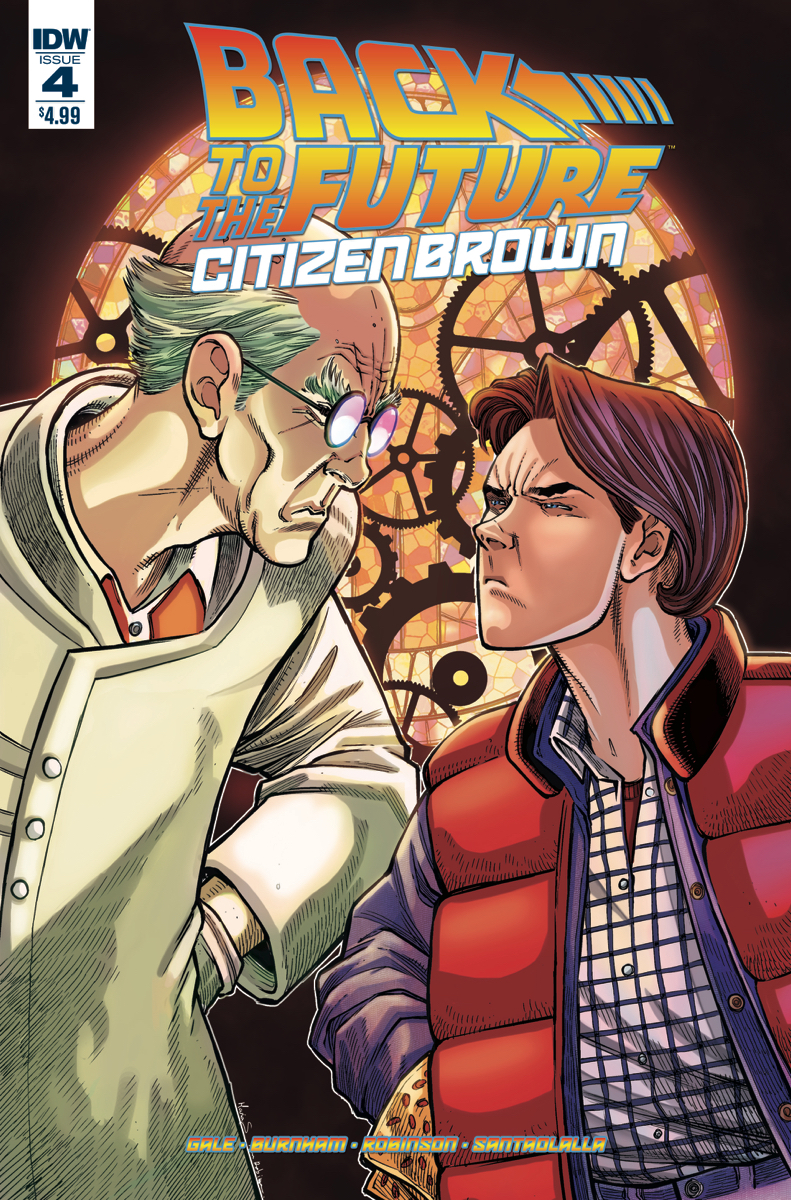 Back to the Future Citizen Brown #4> Marty escapes the alternate present of 1986-B, fleeing back to 1931 to correct the time stream – all he has to do is break a couple of hearts. But one man sets out to stop him: Doc Brown! The future hangs in the balance! Featuring the talents of Back to the Future co-creator Bob Gale, writer Erik Burnham (Ghostbusters, Back to the Future), and artist Alan Robinson (V-Wars, Back to the Future). Adapting the hit video game from writers Bob Gale, Michael Stemmie, Andy Hartzell and Jonathan Straw for the first time! (S) Bob Gale (A) Alan Robinson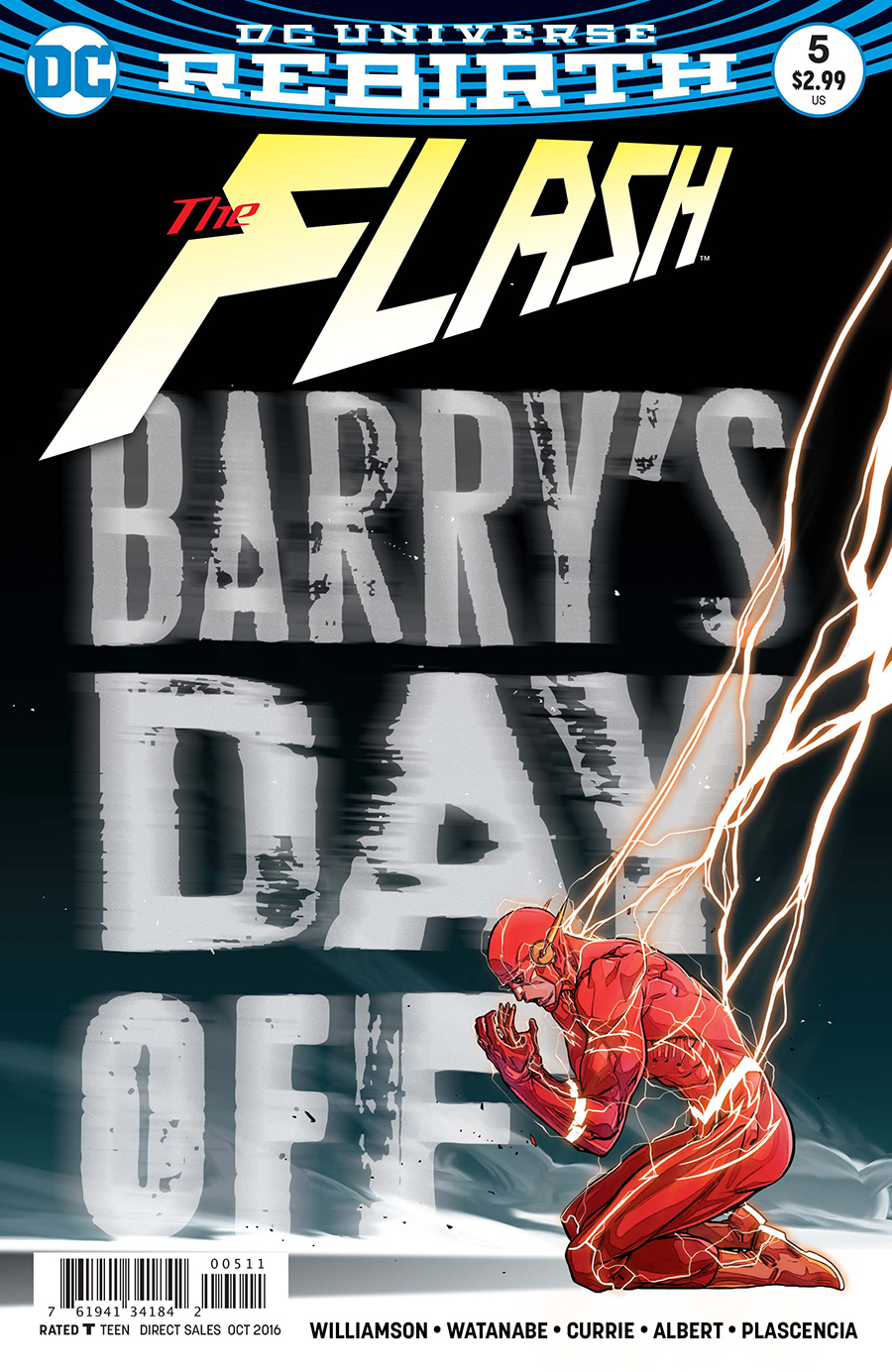 Flash #5> "Lightning Strikes Twice" part five! With Central City now protected by dozens of freshly trained Flashes, Barry Allen takes time out to explore a new relationship. Meanwhile, a serial killer targets citizen speedsters as Wally West takes his first steps toward becoming the new Kid Flash…(S) Joshua Williamson (A) Neil Googe"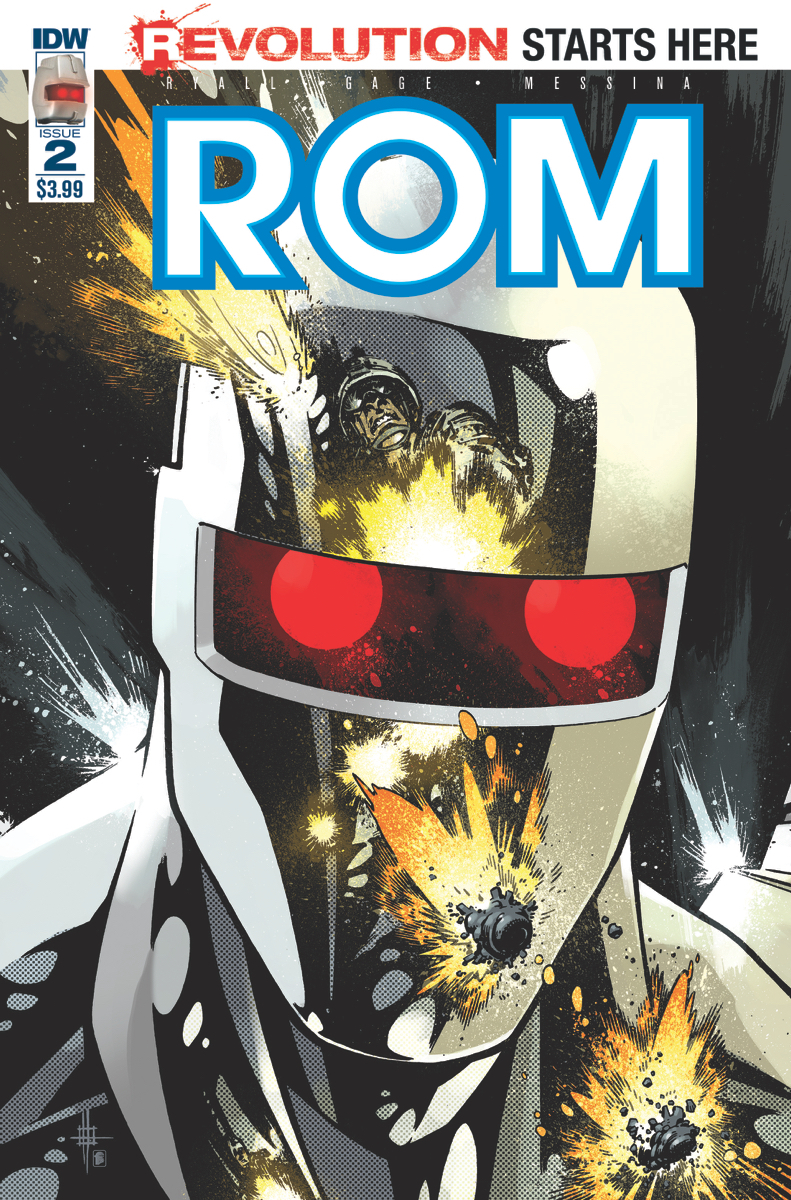 Rom #2> "Earthfall," part 2. ROM is under attack by an entire town full of Dire Wraiths… but these Wraiths are far more powerful than any he's ever faced before. How? Why? The answers await in this issue… if you dare! ROM faces off against some disturbingly familiar Dire Wraiths! Leads directly into next month's REVOLUTION! The seeds of REVOLUTION are planted here! (S) Chris Ryall, Christos Gage (S) David Messina
Smurfs Pick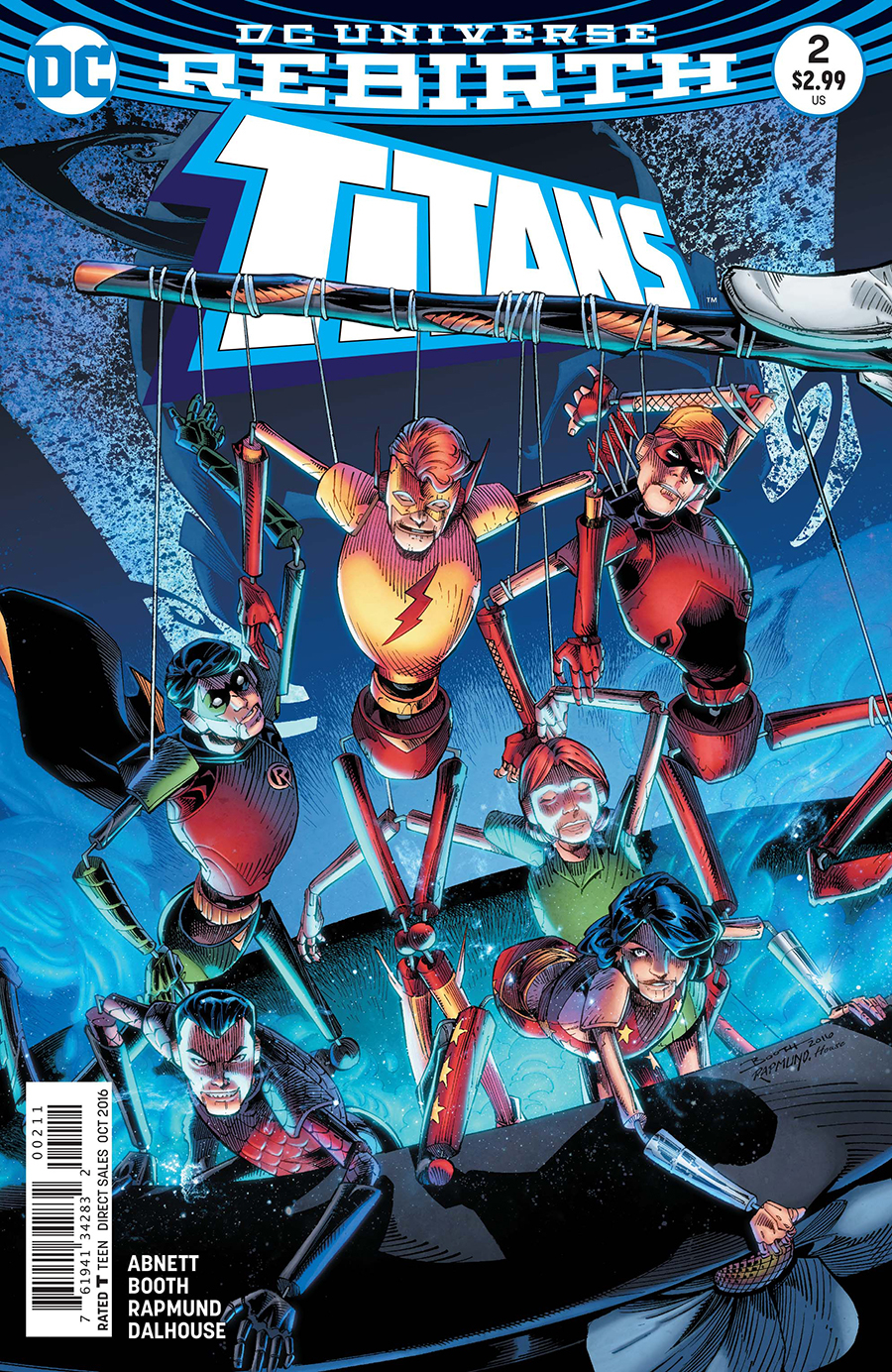 Titans #2> "The Return of Wally West" continues in TITANS #2! When Abra Kadabra conjures up doppelgängers of the Titans to wreak havoc on Keystone City, the team must face their greatest enemy yet-themselves! (S) Dan Abnett (A) Brett Booth
Smurfs Take> Wally is finally back in the DCU! It's great to have all of the Teen Titans back together again with some new twists. I have always loved Brett Booth's art going all the way back to his days on Backlash and it works great for the book. It's clean fresh and something that has been missing for a very long time.
Trade Paperback of the Week
 Pretty Deadly Vol 2 TP The Bear> DeCONNICK (Captain Marvel, BITCH PLANET) and RÍOS (ISLAND, MIRROR) present the follow up to the Eisnernominated, New York Times bestselling PRETTY DEADLY, VOL. 1: THE SHRIKE. Sarah Fields is dying and her children strike a bargain with the Immortals: give them one month, until the moon is full again, to find her son. The boy is far away, in the trenches of France, stalked by the Reapers of Vengeance and Cruelty. Collects PRETTY DEADLY #6-10 (S) Kelly Sue DeConnick (A) Emma Rios
Figure of the Week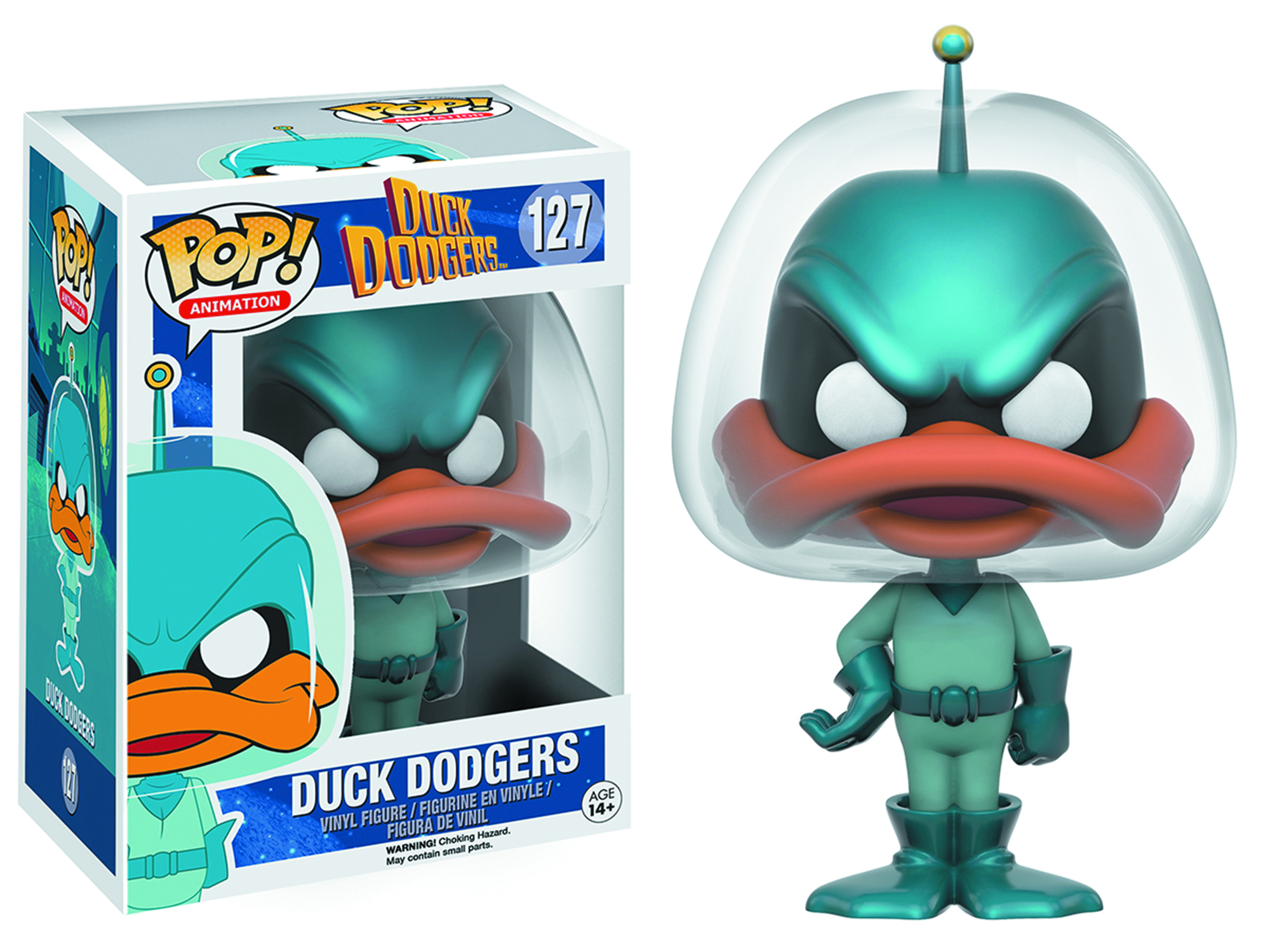 Pop Duck Dodgers> From Funko. Who will claim the mysterious "Planet X"?! Between Earth's own Duck Dodgers backed by his loyalSpace Cadet versus Marvin the Martian and his equally loyal K-9 POP!, it's anyone's game! Based on the fan-favorite animated series, these figures stand 3 3/4″ tall. Window box packaging.
Video of the Week
 Lucifer Season 1> Lucifer Morningstar has grown tired of the dull responsibilities that come with commanding the fiery depths of the underworld. Abandoning his throne as the ruler of Hell, he takes up residence in Los Angeles, where he opens a nightclub called Lux and seeks to find happiness in the simple pleasures of human life. Eventually signing on with the Los Angeles Police Department as a consultant, he uses his wicked wit and supernatural abilities to aid the LAPD in apprehending criminals of all sorts.
Smurfs Take> As a rule I normally don't put seasons up but this is one I am willing to make an exception for. It was so damn good and such a surprise hit for me and I don't think enough people know about it and way better than I thought it was going to be based off the comic.