Contenders for September 7, 2016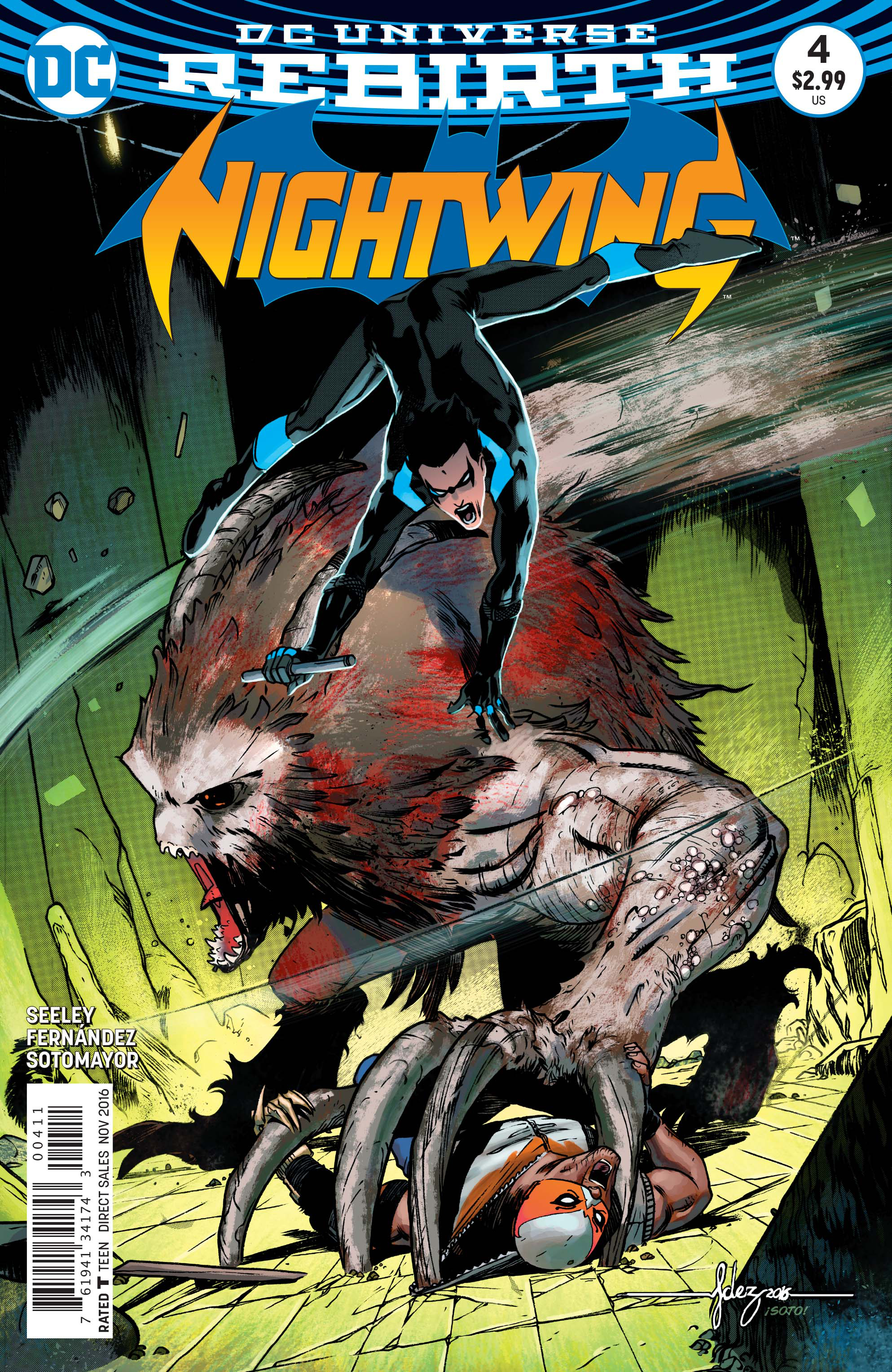 Nightwing #4> "BETTER THAN BATMAN" part 4! At last, Nightwing and Raptor enact their endgame to shut down the Parliament of Owls permanently! But the Parliament has one last card up its sleeves: The Moloch, a giant owl monster whose mission is simple: eviscerate Nightwing and Raptor. (S) Tim Seeley (A) Javi Fernandez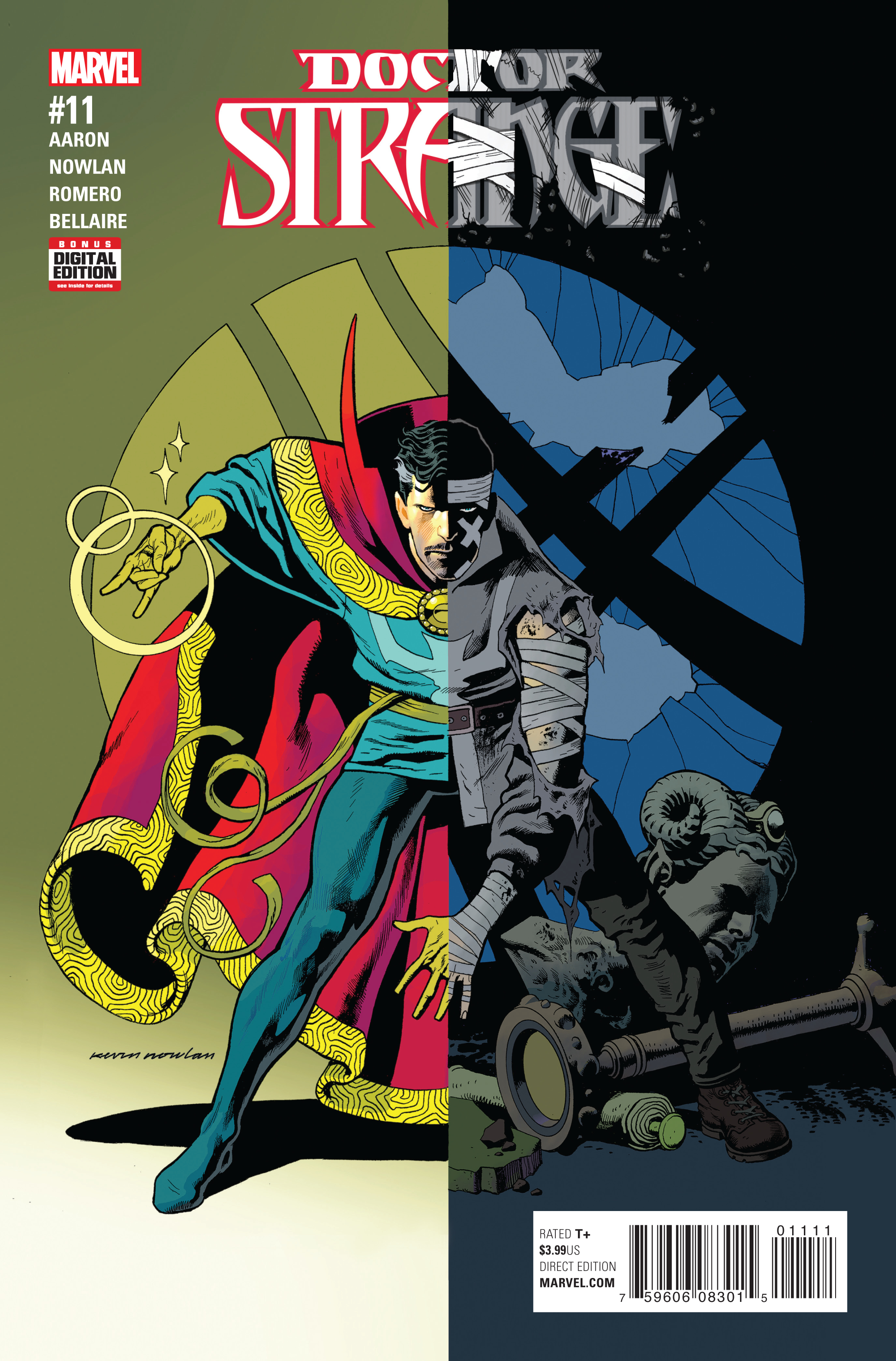 Doctor Strange #11> "Last Days of Magic" aftermath! How did Stephen Strange become the Sorcerer Supreme? And how has he lost it all? (S) Jason Aaron (A) Leonardo Romero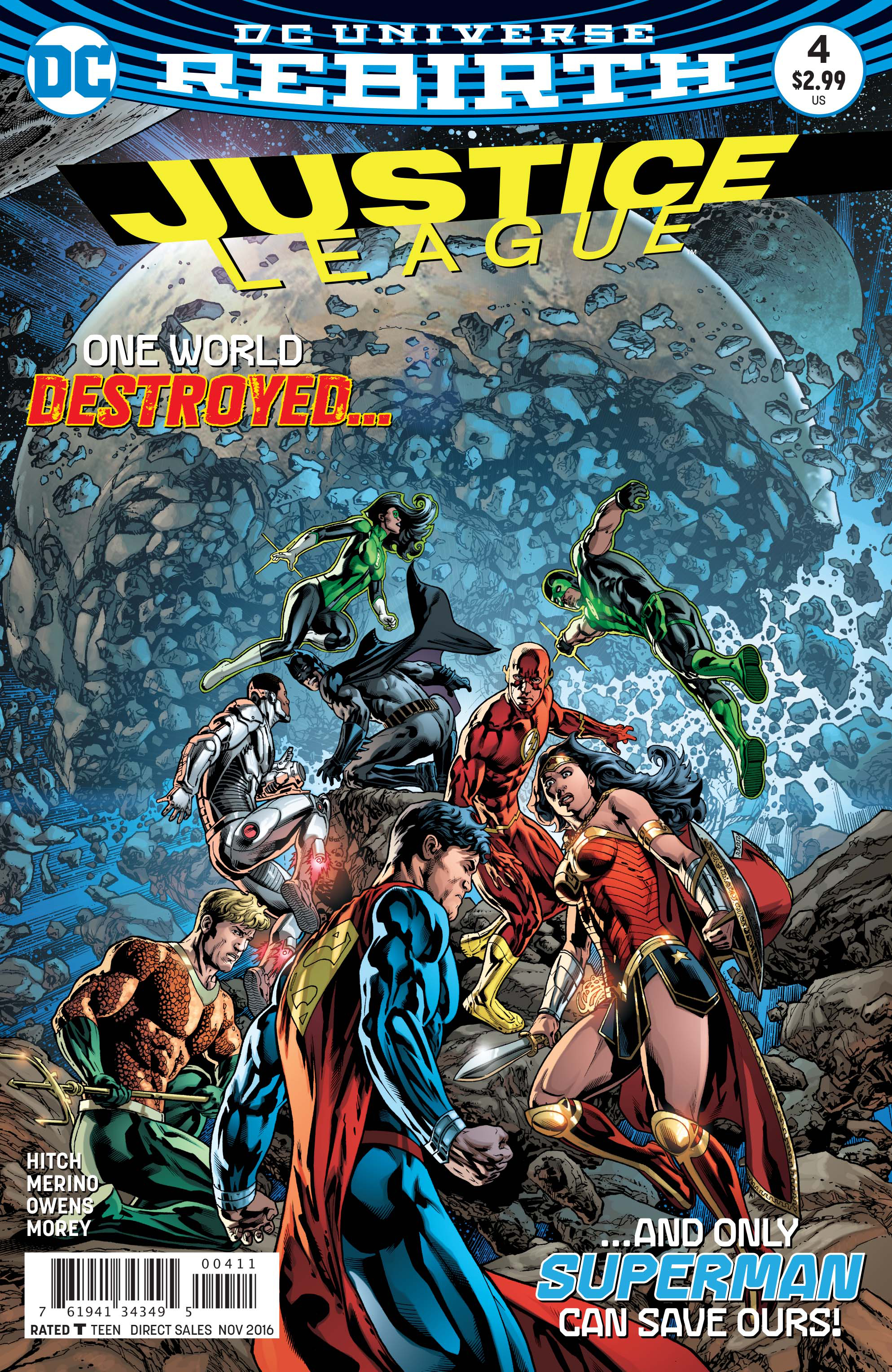 Justice League #4> "THE EXTINCTION MACHINE" part 4! In the center of the Earth, Superman faces three doomsday machines set to tear the world apart, while Earth's two Green Lanterns discover just what a purged planet is truly like. The Kindred are awake and hold the truth about the beginnings of humanity. (S) Bryan Hitch (A) Jesus Merino
Nailbiter #25> The terrifying end of the BOUND BY BLOOD arc. Now that Alice knows the truth about the serial killers from Buckaroo… who does she tell? (S) Joshua Williamson (A) Mike Henderson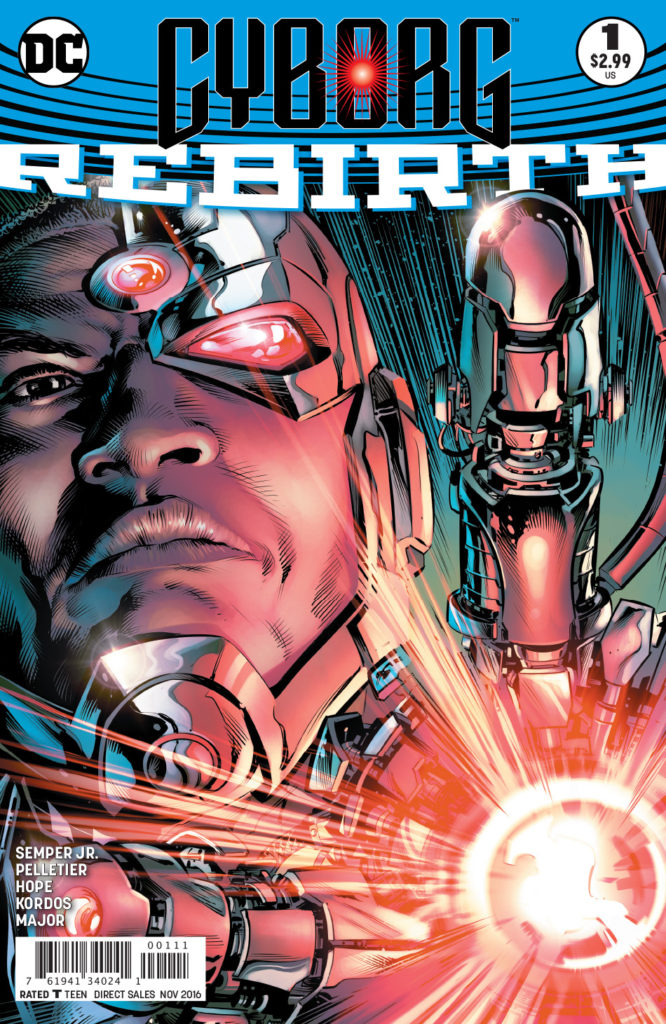 Cyborg Rebirth #1> Victor Stone was once a star athlete and brilliant student with a bright future. But after a tragic accident destroyed over half of his body, Victor was kept alive by merging flesh with advanced technology. Today he is the Justice League co-founder called Cyborg. But is the young hero a man…or a machine that merely believes it's a man? (S) John Semper Jr. (A) Paul Pellerier, Sandra Hope, Tony Kordos
Smurfs Take> If I am really honest, I don't like Cyborg as a member of the Justice League. I am a little more partial to The Martian Manhunter. I have always wondered if Cyborg was a strong enough character to carry a book on his own. I have my doubts but DC Rebirth has been full of surprises and I'm ready for one more.   
Smurfs Pick
Walking Dead #158> "THE WHISPERER WAR" Part Two. The war rages on. (S) Robert Kirkman (A) Charlie Adlard
Smurfs Take> A story line that has been so long in the making, and one that I am so excited to see. Just how the Whisperers mobilize the walkers into an effective fighting force but what's more intriguing to me is the Negan story line here. Fighting for Rick? Fighting for himself? Negan a good guy? So can't wait to see how this all sorts out.
Hardcover of the Week Batman by Scott Snyder & Greg Capullo Box Set> Just in time for BATMAN DAY 2016, the first three volumes of Scott Snyder and Greg Capullo's epic run on BATMAN are collected in a new, slipcased set featuring BATMAN VOL. 1: THE COURT OF OWLS TP, BATMAN VOL. 2: CITY OF OWLS TP, and BATMAN VOL. 3: DEATH OF THE FAMILY TP. These are the epic stories that introduced the deadly Court of Owls and took The Joker to new, horrifying levels of insanity! (S) Scott Snyder (A) Johathan Glapion, Rafael Albquerque, Andy Clark, Jason Fabok, Jock, Greg Capullo
Figure of the Week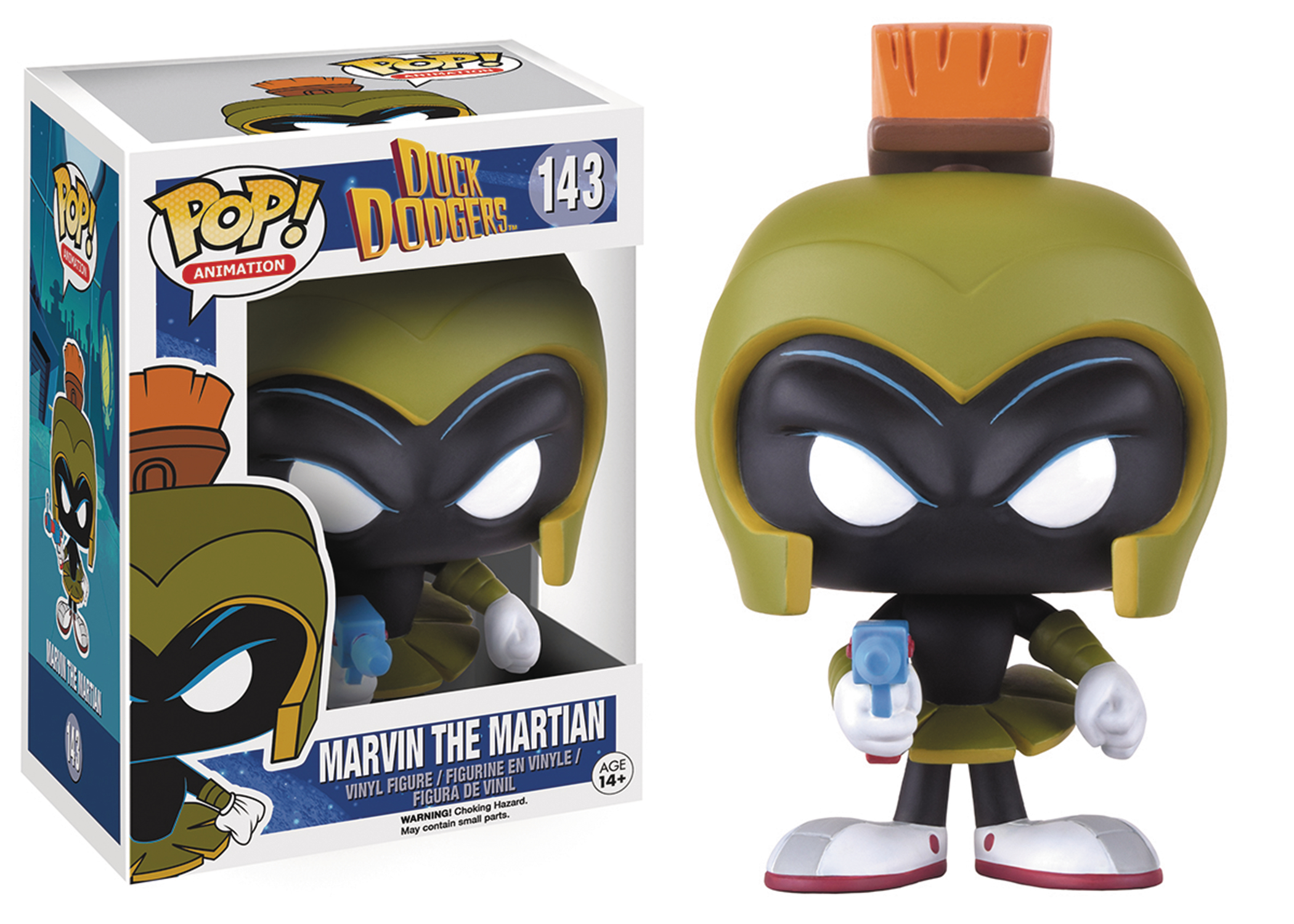 Pop Duck Dodgers Marvin the Martin> From Funko. Who will claim the mysterious "Planet X"?! Between Earth's own Duck Dodgers backed by his loyalSpace Cadet versus Marvin the Martian and his equally loyal K-9 POP!, it's anyone's game!