Week 1 Matchups!
Saturdays I like to focus on this weekend's match-ups and throw in a few Sleepers to consider.
Top 3 Rushing Match-ups:
vs 
– Gurley all day…. OMG
vs 
– Chiefs at home, opening weekend, and Spencer Ware is looking good.
vs
 – Bears Defense is not looking too well. Good day for Lamar Miller.
Top 3 Passing Match-ups;
vs
  – Again, Bears on the road, defense looks suspect, Osweiler and Co looking good.
vs 
– Pittsburgh's high powered offense is ready to blow this year up!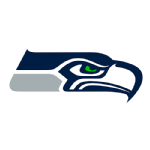 vs 
– Seattle at home against the revamped Dolphins D. Russel Wilson is GOLD here.
Sleepers:
QB – Mathew Stafford and Robert Griffin III.
RB – Spencer Ware and Christine Micheal
WR – Will Fuller and Terrelle Pryor
News and Notes:
Rob Gronkowski is a no go this week. Big disappointment for FF and Patriot fans, as a replacement pick up keep an eye on Martellus Bennett.
Las Vegas over/under has the Steeler/Redskins game and the Lions/Colts game forecast for the highest points scored this weekend. And the Vikings/Titans game as the lowest. This is always good information to go by, because isn't Vegas usually right?
Good Luck!
And Enjoy opening weekend.
 FF Geek