Contenders for September 14, 2016
Black Monday Murders #2> "A SPIRIT OF COOPERATION" In the world of high finance, solving one murder leads the police to the location where all the bodies have been buried. The time is nigh to invest in the coolest new comic of the year!  (S) Jonathan Hickman (A) Tomm Coker
Smurfs Take> I had this has my personal pick with issue one and was not disappointed at all! Some say I have an unhealthy infatuation with Hickman (not sure how I feel about that). The story was great and creatively illustrated with a plot that is so open. Pulled me in at page two! Get it fast this week it's going to be a big mover.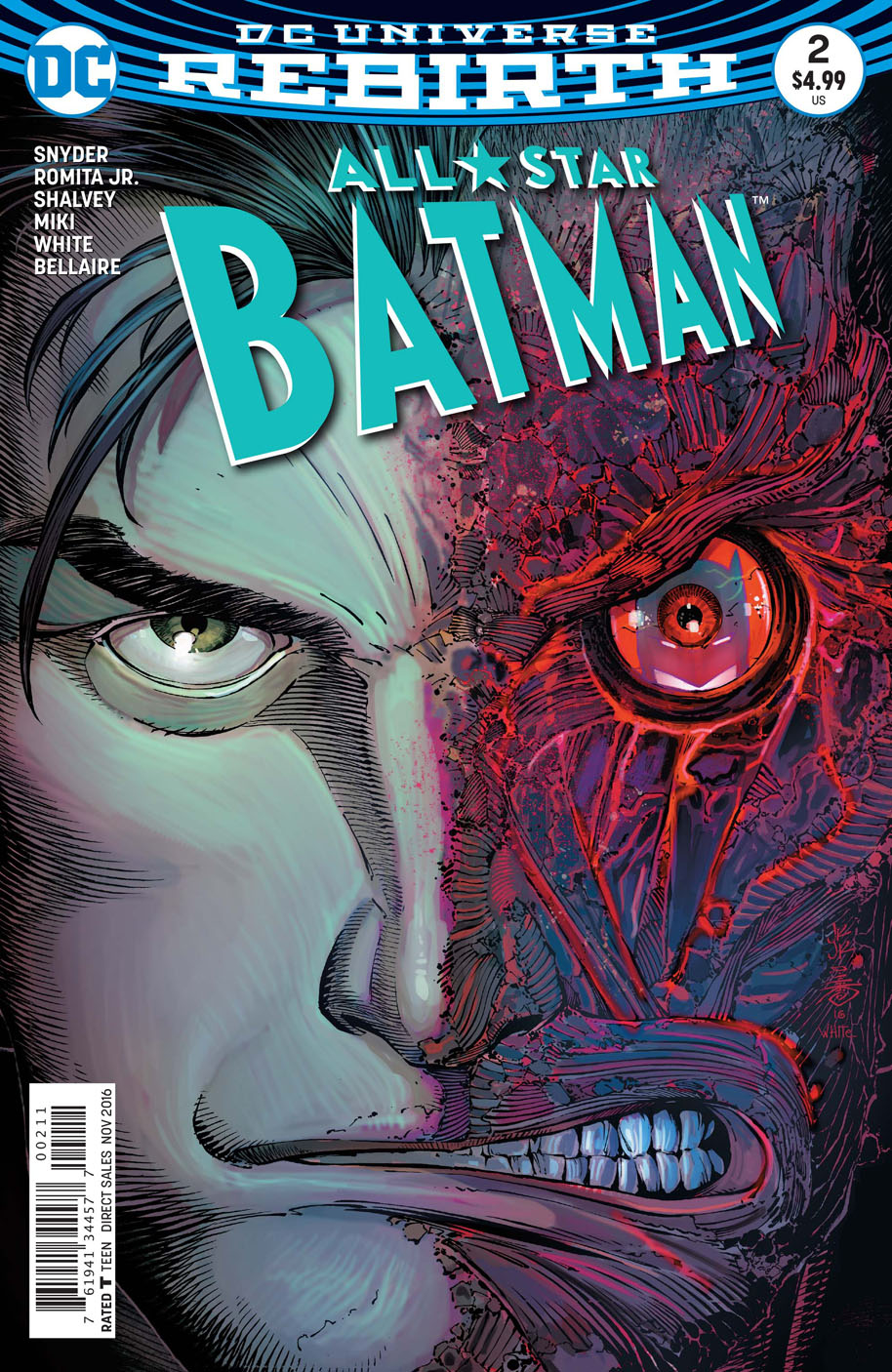 All Star Batman #2> "My Own Worst Enemy" part 2! All aboard the train ride from hell! Batman and Two-Face continue their journey to Harvey Dent's cure through an assassin-infested landscape. But can the Dark Knight continue his crusade across the countryside when Two Face turns one of his greatest allies against him? (S) Scott Snyder (A) Declan Shalvey
Smurfs Take> SNYDER!!!!!!! That is all.
Black Science #24> After years stranded in the chaotic swirl of the Eververse, the Dimensionauts finally find a chance to return home. But what awaits them there may be more terrifying than any mad alien world they've visited so far. (S) Rick Remender (A) Mateo Scalero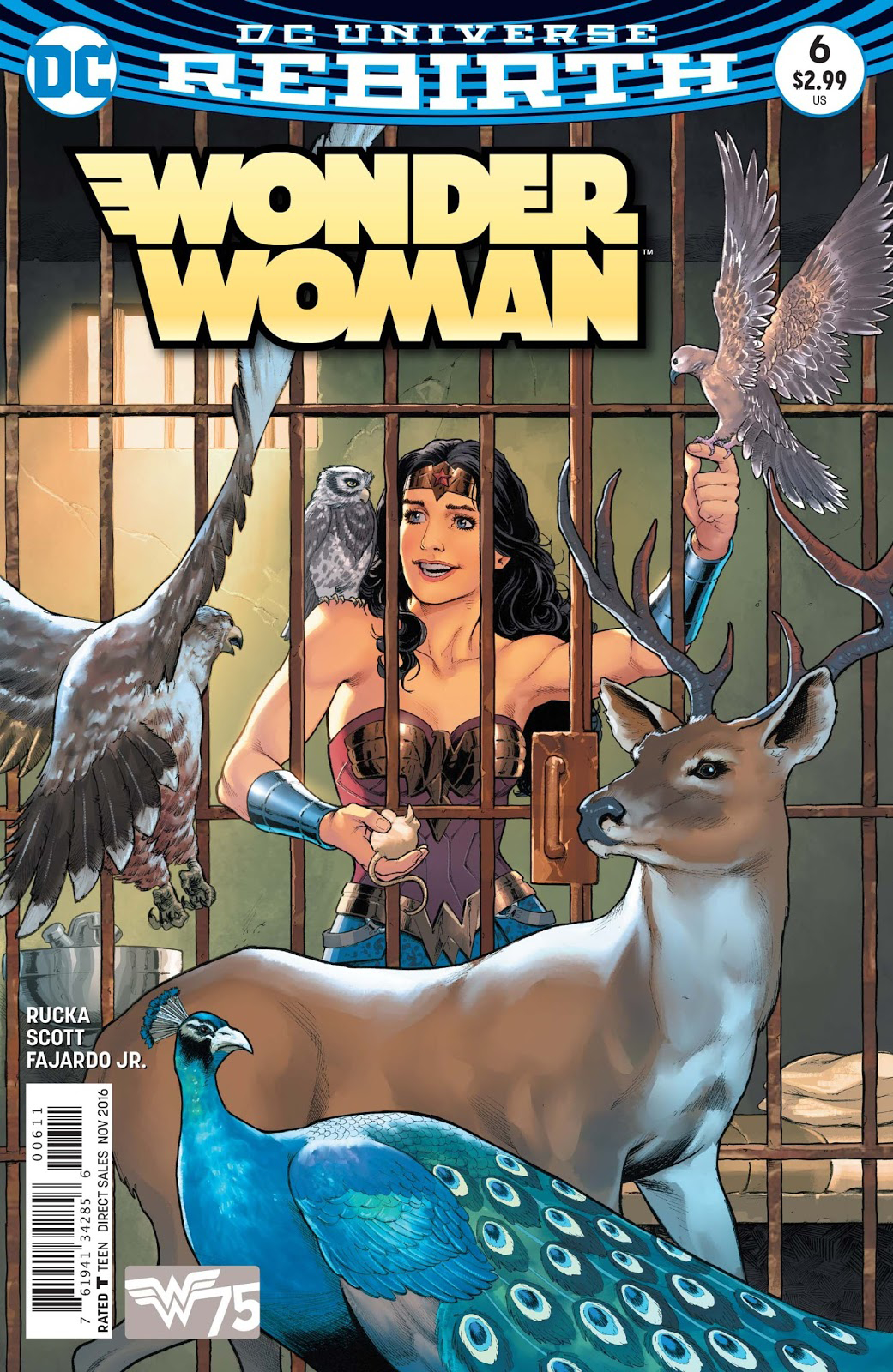 Wonder Woman #6> "WONDER WOMAN YEAR ONE" part 3! Diana brings Steve back home, but the reception is not what either of them expected. Amid suspicion and a looming threat, the Patrons pay a visit, and new friendships are forged. (S) Greg Rucka (A) Nicola Scott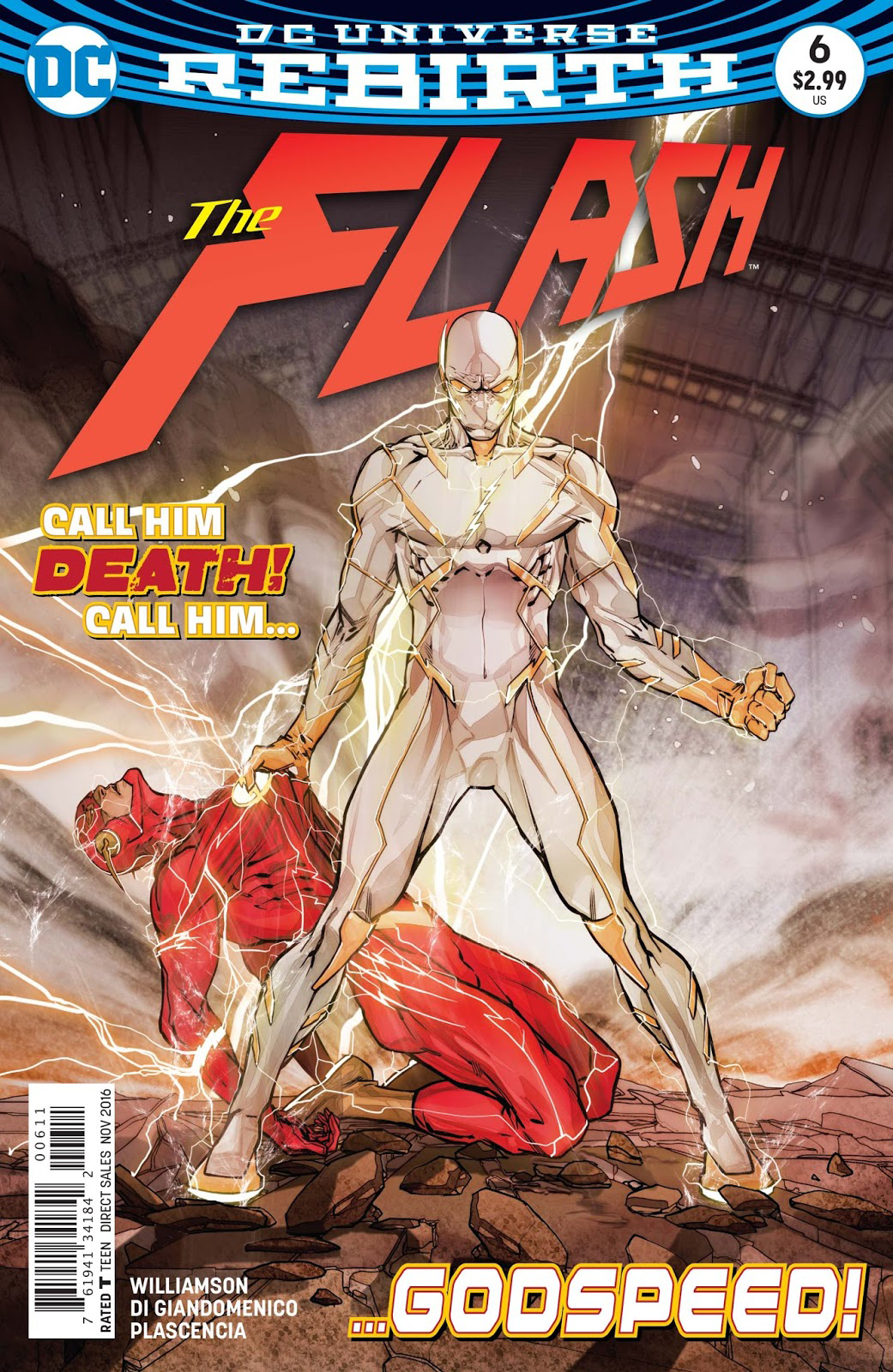 Flash #6> "LIGHTNING STRIKES TWICE" part 6! You've seen glimpses of him. You've witnessed the carnage he's unleashed on Central City. Now meet Godspeed, the super-speed serial killer who murders speedsters and steals their powers. Barry Allen is going to need help! (S) Joshua Wiliamson (A) Carmine Di
Smurfs Pick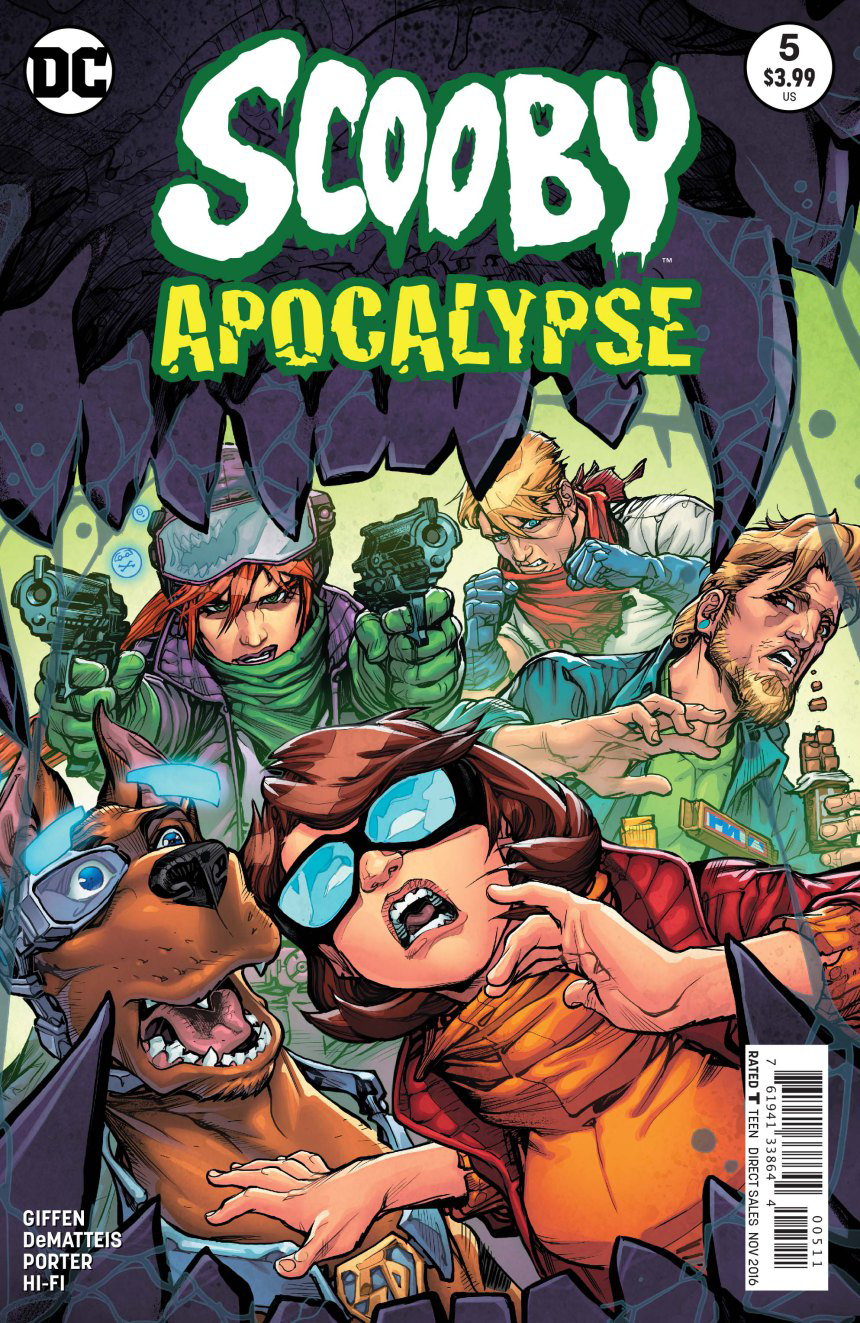 Scooby Apocalypse #5> The world is a monster madhouse, and Scooby and the gang have been fighting for their lives, for every sunrise, for every moment. But they've had enough-it's time to stop reacting and start solving the mystery of who turned all of humanity into mindless hordes of bloodthirsty creatures. A single clue leads the gang and their Mystery Machine to Seattle, on the trail of one of the four scientists who infected the world with nanites. Where to start? Velma has a plan, and watch out, because whenever Velma has a plan, things get very dangerous very fast.  (S) Jim Lee, Keith Giffen, J.M. DeMatteis (A) Howard Porter
Smurfs Take>  When I saw issue one I snubbed it. I can admit when I am wrong. This is a whole new creative reimagining of the characters. It fit's, it works so well but still holding on to the roots of the characters that we know and recognize from the cartoon with a twist. If you can find the first few issues…GET THEM! And Jim Lee is helping write it, one of the best runs on the X-Men to date. It's a fun book and I get the feels from my childhood and even a little X-men style mashup.
Trade Paperback of the Week X-Men Origins Gambit TP> Explore the ragin' Cajun's past on the streets of New Orleans – and his first, fateful meeting with a young Bella Donna Boudreaux. Love at first sight leads to a wedding that may finally unite the feuding Thieves and Assassins guilds – or set them at war like never before! Discover how Remy LeBeau's mutant powers put him on a collision course with Mister Sinister, the Marauders and a Mutant Massacre! Then watch as Gambit enters the world of the X-Men – when he comes to the aid of a Storm hounded by the Shadow King! Plus: Gambit's childhood as a thief, his secret history with Sabretooth and more! Collecting X-MEN ORIGINS: GAMBIT, UNCANNY X-MEN (1981) #266-267, X-MEN (1991) #33, GAMBIT (1999) #25 and material from NATION X #2. (S) Various (A) Various
Statue of the Week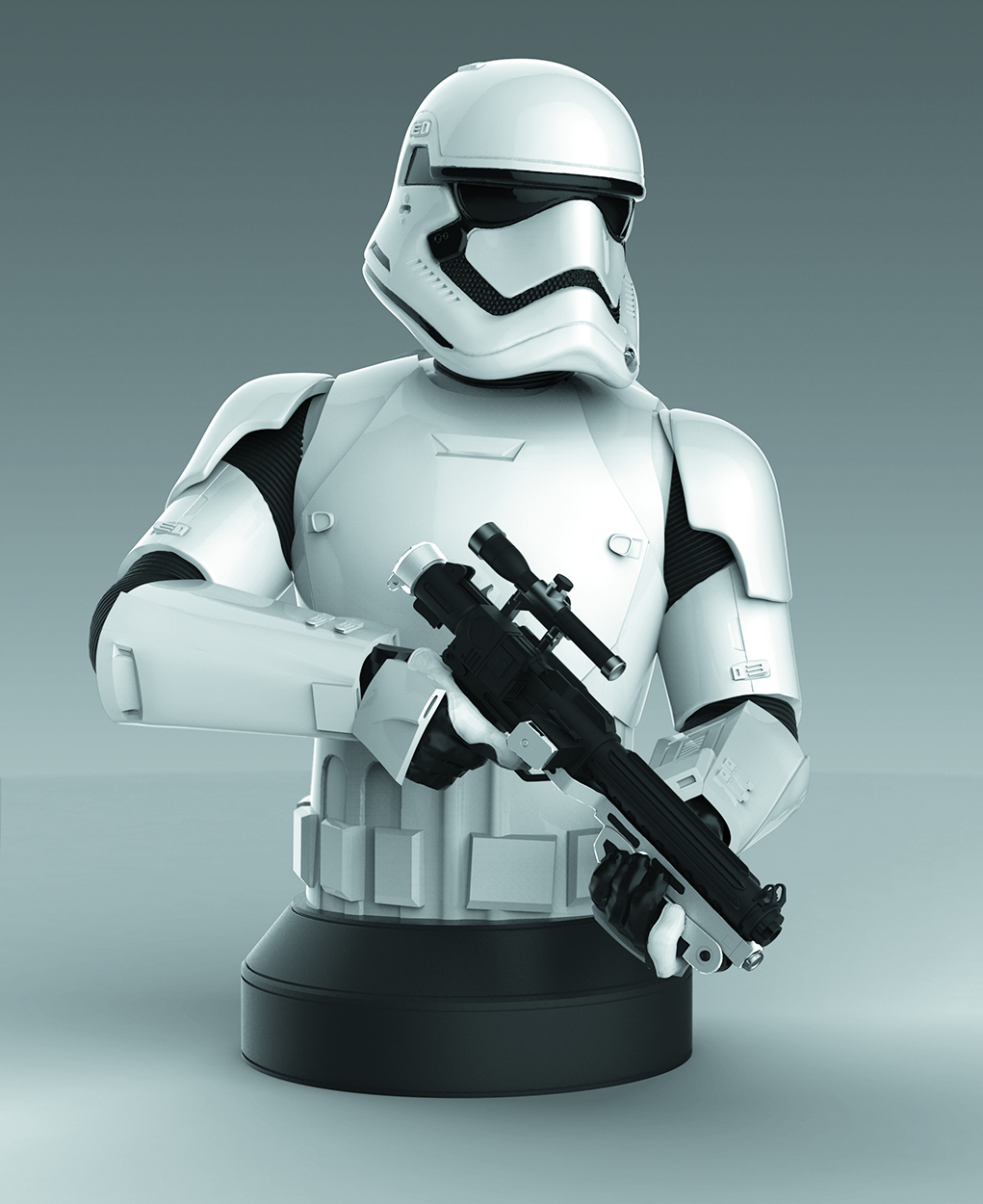 Star Wars VII Stormtrooper DLX Mini-Bust> The story that started on a Tattoine moisture farm a long time ago, is coming back to give us the next chapter of a saga in a galaxy far, far away. Gentle Giant Ltd. will be keeping pace, by delivering high quality collectibles, starting with Star Wars: Episode 7, The Force Awakens! Gentle Giant Ltd. is proud to present the first of our Deluxe Mini Busts for Star Wars: Episode 7, The Force Awakens with the new familiar design, The First Order Stormtrooper! Like the Imperial Stormtroopers, and Republic Clone troopers before them, these ominous figures clad in white armor are the foot soldiers of evil.  Created using top of the line 3D technology to design, model and prototype, this Deluxe Mini Bust is the first of our celebration of new collectibles for the new films. Each Deluxe Mini Bust is hand cast, hand painted and hand numbered with a limited edition size. Gentle Giant Ltd. looks forward to bringing collectors many more characters from the Star Wars franchise, may the force be with you!
Video of the Week
Captain America 3 Civil War> The Avengers have become known for defending the planet, but the price keeps getting steeper. The most recent Avengers battle sees the team dispatch another evil entity, but the collateral damage to the city is tremendous. There is an outcry from the people to hold the Avengers accountable for the damage they do. Within the team, Captain America feels that the Avengers should be allowed to continue to defend the planet without interference from politicians. But as the guy who pays the bills for the Avengers, Tony Stark and his Iron Man persona welcome government regulation. The result is a civil war unlike anything the world has ever seen
Smurfs Take> Best Cap movie to date.