Contenders for October 12, 2016
The Black Monday Murders #3> "A FULL CONFESSION" Solve one murder, uncover thousands. (S) Jonathan Hickman (A) Tomm Coker
Smurfs Take> So very close to book of the year for me right now!
Shutter #23> NEW STORY ARC, "SO FAR BEYOND"! THE FINAL ACT BEGINS NOW! SHUTTER's final storyline begins with Kate Kristopher in the most dangerous spot she's been in yet, as she's picking up the pieces in the wake of lives lost. Everything comes to a head as we learn the answer to every single question, every last mystery, and all the truths behind the lies we've learned. If SHUTTER's second act finale proved anything, it's that no one's safe from what's coming. PLEASE NOTE: This extended-length final arc will not be collected for some time after it ends, so readers of SHUTTER VOL. 4: ALL ROADS TP's shocking ending are highly encouraged to sign up for the single issues' duration. (S) Joe Keatinge (A) Leila Del Duca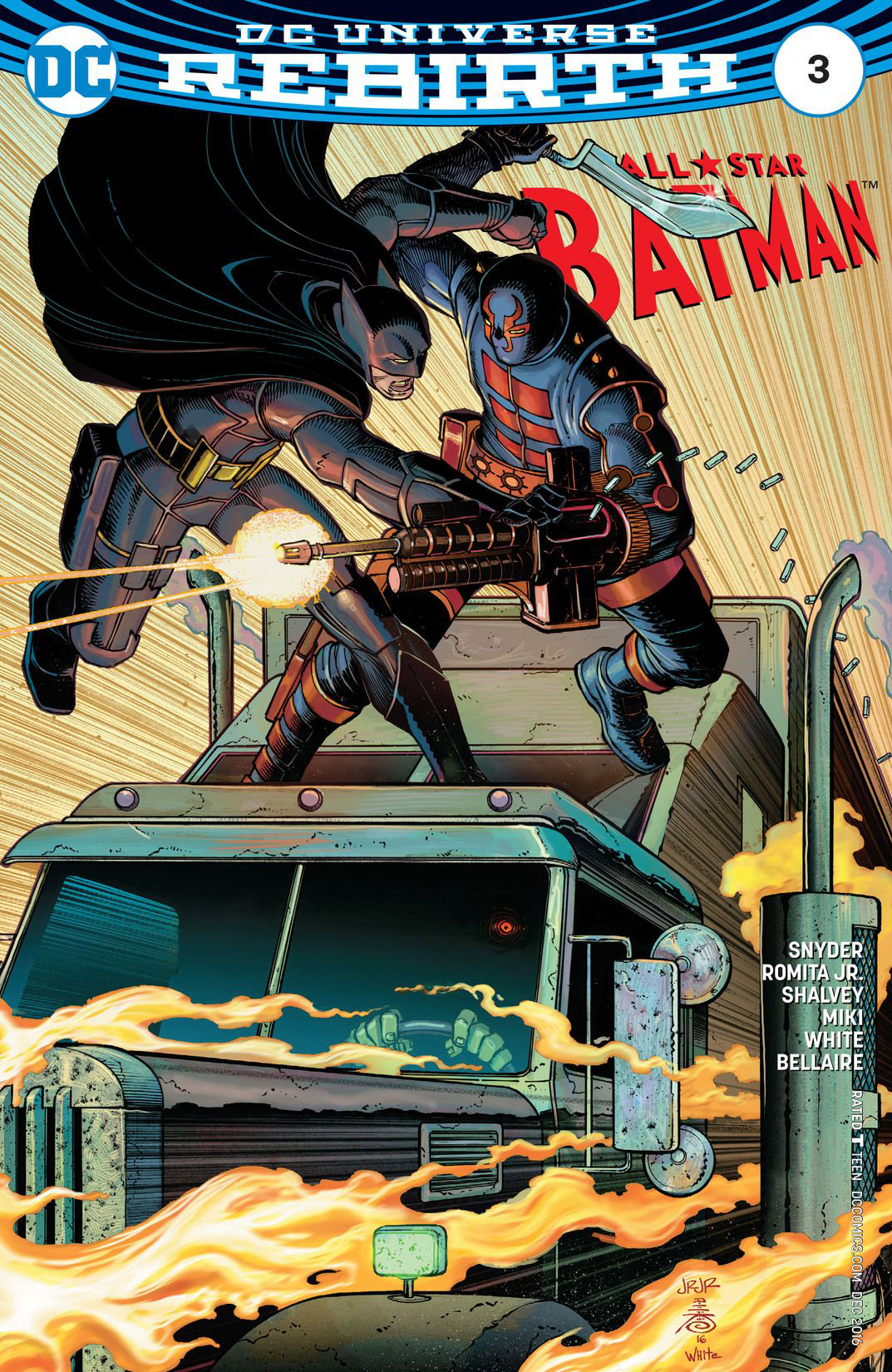 All Star Batman #3> "MY OWN WORST ENEMY" part three! Now on the run from both bounty hunters and cops, Batman and Duke must find a safe place to hide out with Two-Face before they can continue their journey to the cure. Batman might soon realize his worst nightmare: that Two-Face is right…and nowhere is safe. (S) Scott Snyder (A) Declan Shalvey
Black Science #25> Special 25th issue of BLACK SCIENCE brings a new threat to the McKay clan, one that's been in front of them all along. (S) Rick Remender (A) Mateo Scalero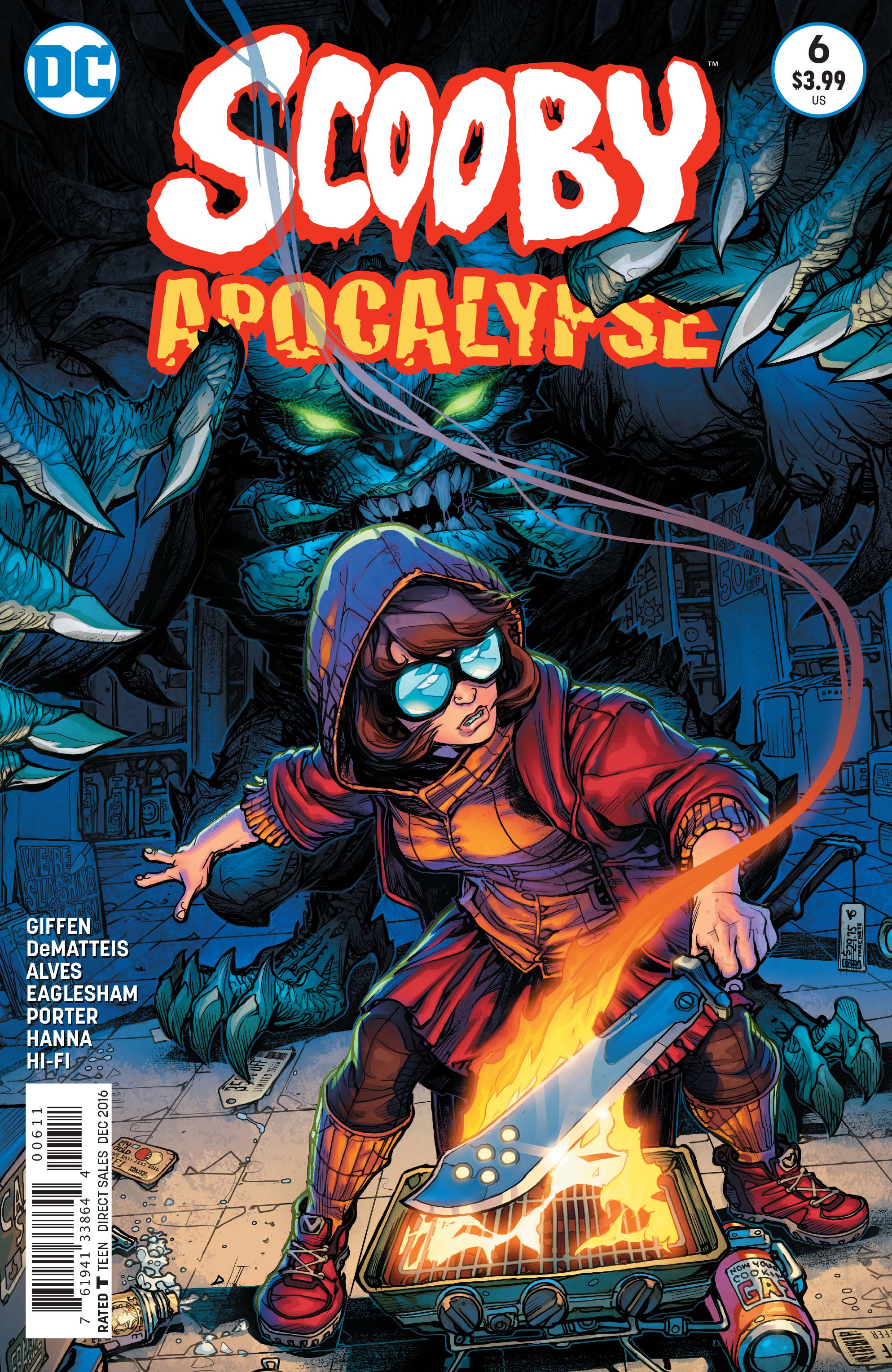 Scooby Apocalypse #6> Scooby and the gang are under siege! While the minute's tick by as they await the next wave of monsters, Velma does some soul-searching…which leads to some stunning revelations! You'll never look at her the same again! (S) Jim Lee, Keith Giffen, J.M. DeMatties (A) Howard Poter
Smurfs Take> Love this book, and it written by Jim Lee!
Smurfs Pick
Darth Vader #25> FINAL ISSUE!
It has all built up to this! Vader's trials against Cylo's creations! His machinations against the Emperor! His covert missions with Doctor Aphra and her murderous droids! All comes to fruition in an oversized 40-page issue by the stellar team of Kieron Gillen and Salvador Larroca! You won't want to miss this ending! (S) Kieron Gillen (A) Salvador Larroca
Smurfs Take> Kieron decided he was done telling the Vader story and this is the last issue, will someone else pick it up from here is unknown. Of all of the Star Wars off shoots this has been my favorite and sad to see it go.   
Trade Paperback of the Week
Hellboy In Hell TP Vol 2 Death Card> After facing off for a second time against the Vampire of Prague, Hellboy, dead and in Hell, comes down with a fatal illness and seeks the help of an incompetent team of doctors. As he explores the geography of Hell, learning little from a confused pair of mapmakers, Hellboy gets a glimpse of the new World Tree that he helped to create, stands accused by his own sister of a terrible murder, and causes the destruction of Pandemonium itself in the climactic chapter of the series that the LA Times calls "the best work of [Mike Mignola's] career." Collects issues #6-#10. (S) Mike Mignola (A) Mike Mignola
Smurfs Take> This have been such a surprise hit for me. Just when I thought the story was over it has been taken to a whole new level. If you have not picked this story up you are missing out on something epic and will be referred to as one of the greatest of all time.
Statue of the Week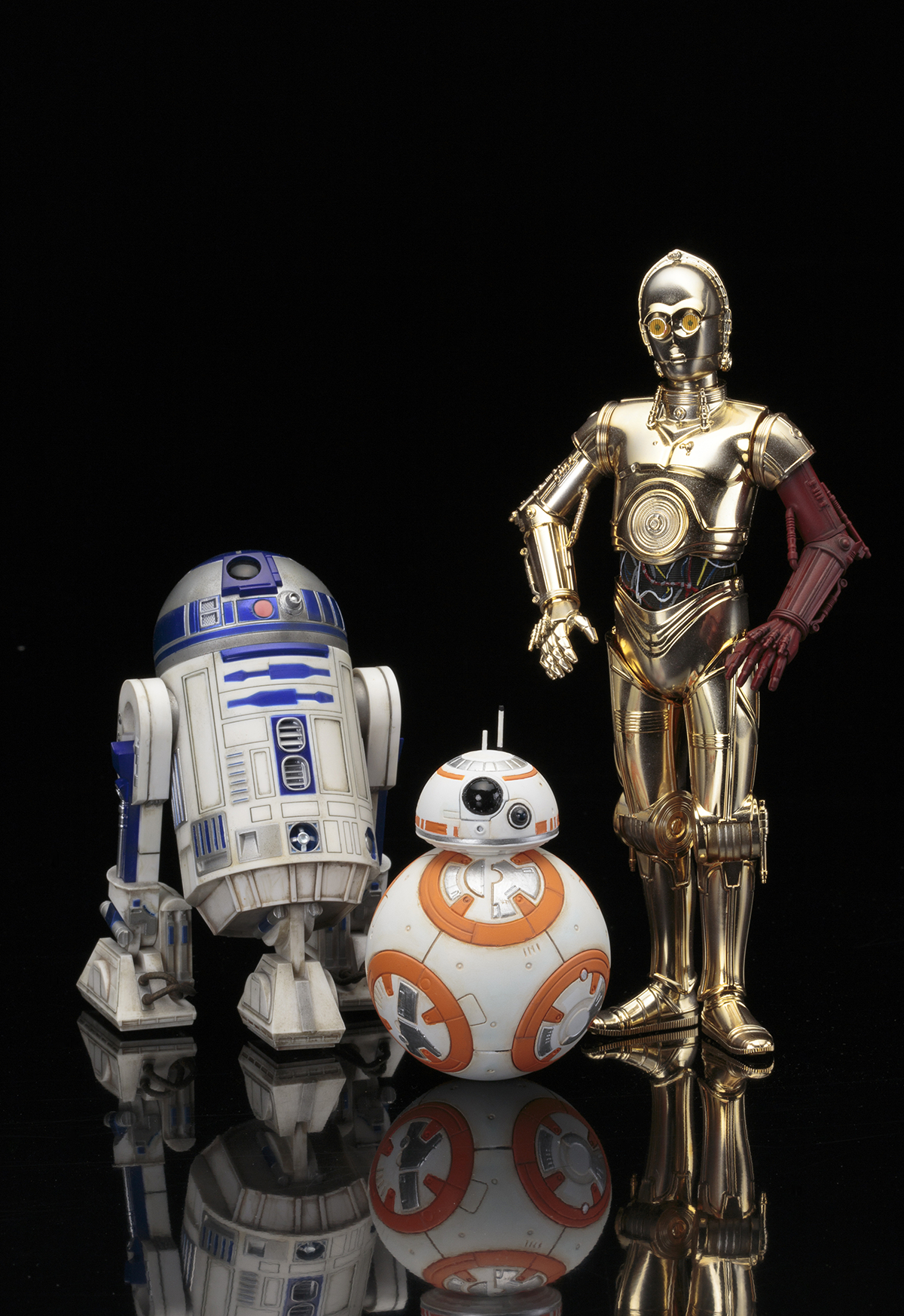 SW E7 C-3PO & R2D2 / BB-8 Artfx Statue> Kotobukiya's lineup of amazing figures from STAR WARS Episode VII: The Force Awakens continues with fan favorites C-3PO, R2-D2, and BB-8! Artoo and Threepio are updated to reflect their appearance in the latest film. These 1/10 scale figures assemble easily and quickly with snap-fit assembly: no glue or painting required. Artoo and Threepio feature magnets in their feet for added stability on the included base, and even BB-8 includes a magnet to help keep him in place. Display alongside other Star Wars Episode VII: The Force Awakens snap-together figure kits from Kotobukiya.
Video of the Week
Ghostbusters> When authors Abby Yates and Erin Gilbert write a book claiming that ghosts are real, they are met with ridicule. Even though Gilbert manages to get a job teaching at Columbia University, she is teased for her book until she has to leave. Though they are mocked for believing in ghosts, their expertise comes in handy when the city of Manhattan is invaded by ghosts that can possess humans. Yates and Gilbert reunite to take on the ghosts, and they team up with a subway worker and a nuclear engineer to try to save the world from this supernatural threat.
Smurfs Take> This was so much better than Ghostbusters 2 and the got so much more flack than it should have. The jokes were good, characters solid and could have been a lot worst.