Contenders for October 26, 2016
Seven to Eternity #2> Now face to face with the God of Whispers, enslaver of worlds, all that stands between Adam Osidis and his heart's every desire is one simple compromise, to bend the knee. (S) Rick Remender (A) Jerome Opena
Smurfs Take> LOVE LOVE LOVE issue #1. I would have this as my pick but needs to be at the top of everyone's list. This will be the book that everyone is going to be talking about if they are not already I assure you. Something fantastic in the making!
Saga #39> "THE WAR FOR PHANG," Part Three New allies join the battle, but so do deadly new enemies. (S) Brian K. Vaughn (A) Fiona Staples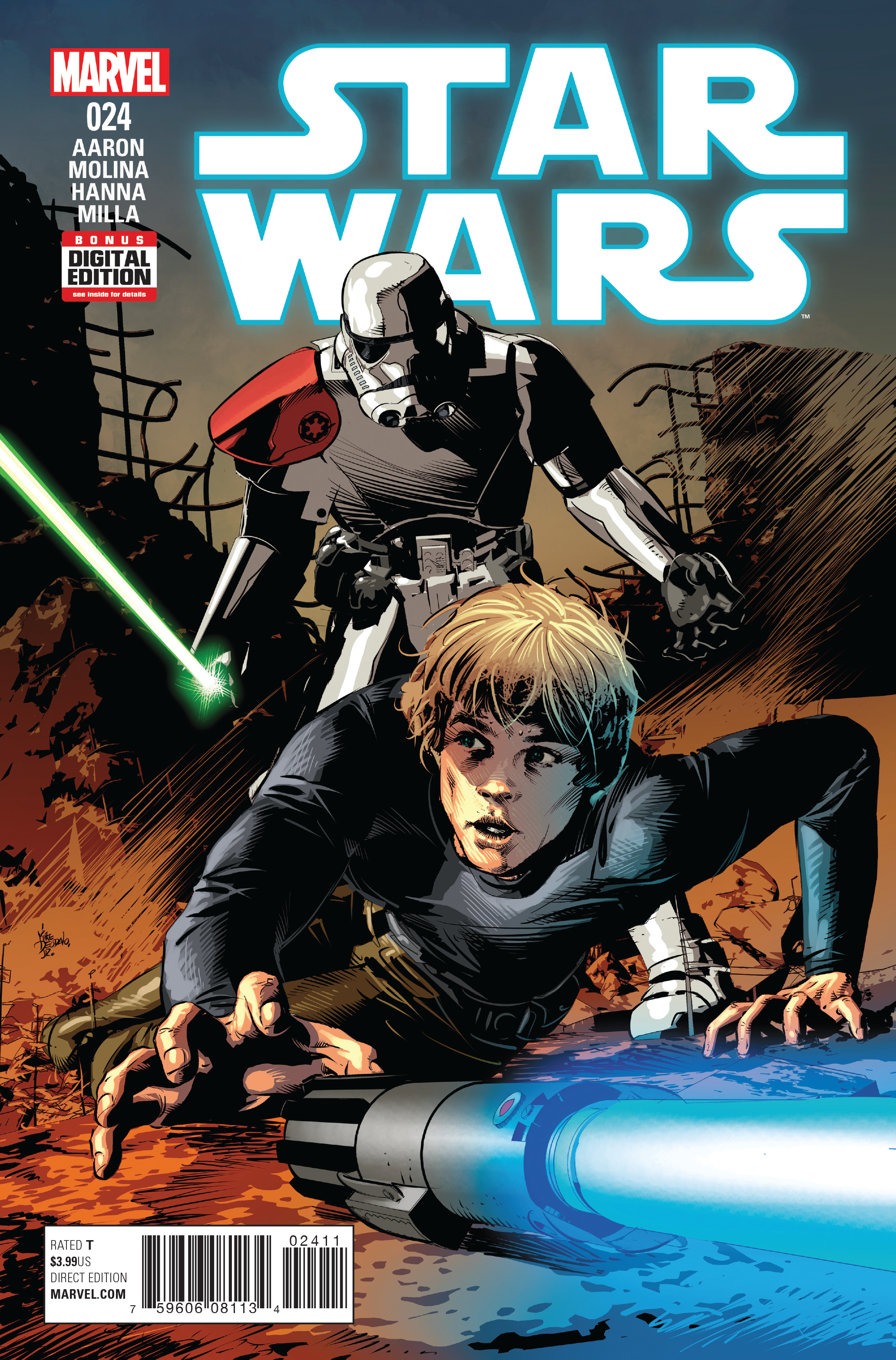 Star Wars #24> Sergeant Kreel and SCAR Squad are on board the Harbinger …and they specialize in taking down rebels – hard! Can Luke and company make it off the Star Destroyer alive? (S) Jason Aaron (A) Jorge Molina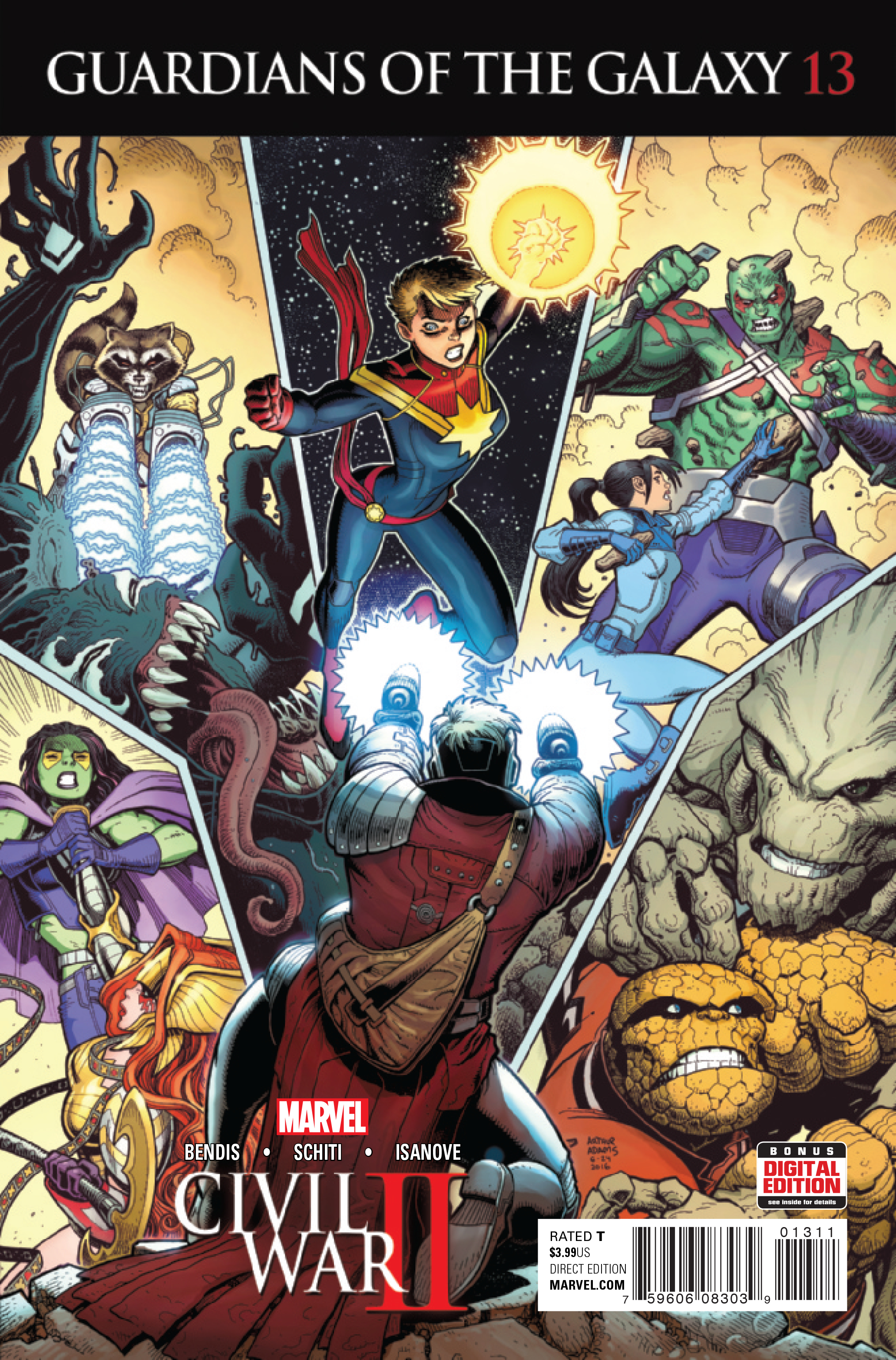 Guardians of the Galaxy #13> CIVIL WAR II TIE-IN! As the Guardians' internal conflicts reach a boiling point, some outsiders throw more fuel to the fire! One teammate with deep roots on Earth will struggle to hold onto their galactic connections! The Guardians may survive Civil War II, but the team will NEVER be the same! (S) Brian Michael Bendis (A) Alerio Schiti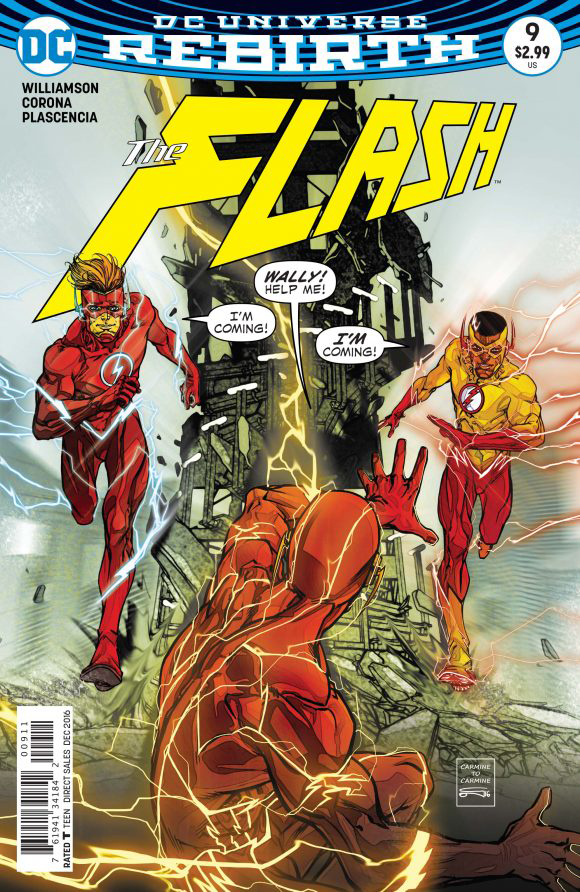 Flash #9> "KID FLASH OF TWO WORLDS!" In this single-issue tale, Wally West meets Wally West! The original Kid Flash meets his cousin for the very first time in this special issue, which continues The Flashes' investigation into the events that began in DC UNIVERSE: REBIRTH #1. (S) Joshua Williamson (A) Neil Googe
Smurfs Pick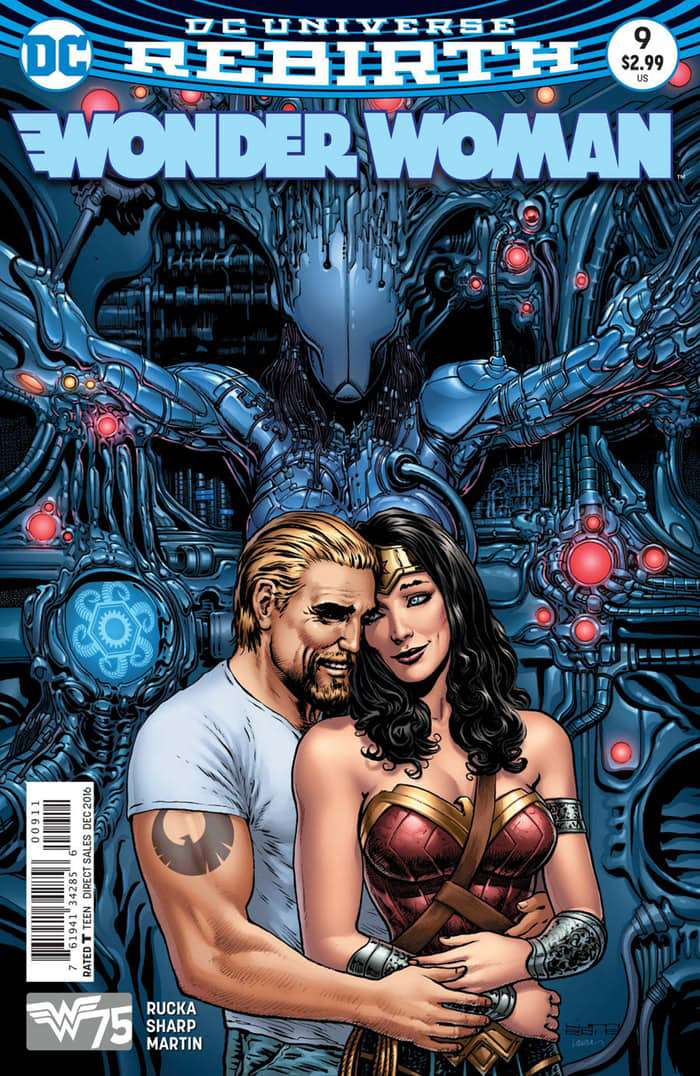 Wonder Woman #9> "THE LIES" part five! Diana takes another step closer to discovering the truth…and the mysterious Godwatch responds! (S) Greg Rucka (A) Liam Sharp
Smurfs Take> I have thoroughly enjoyed Wonder Woman so far, the perfect mix of story and is one of the better written book of the DC Rebirth. I hate to say it but I look more forward to it than Batman and that hasn't been the case since Byrne was writing.
Trade Paperback of the Week
East of West Vol 6 TP> The chapter of the amazing End Times saga by superstar creators JONATHAN HICKMAN and NICK DRAGOTTA. Collects EAST OF WEST smashing conclusion to the second year of the Apocalypse. Everything turns in on itself. The snake eats its tail. The old eat the young. A new #25-29. (S) Jonathan Hickman (A) Nick Dragotta
Statue of the Week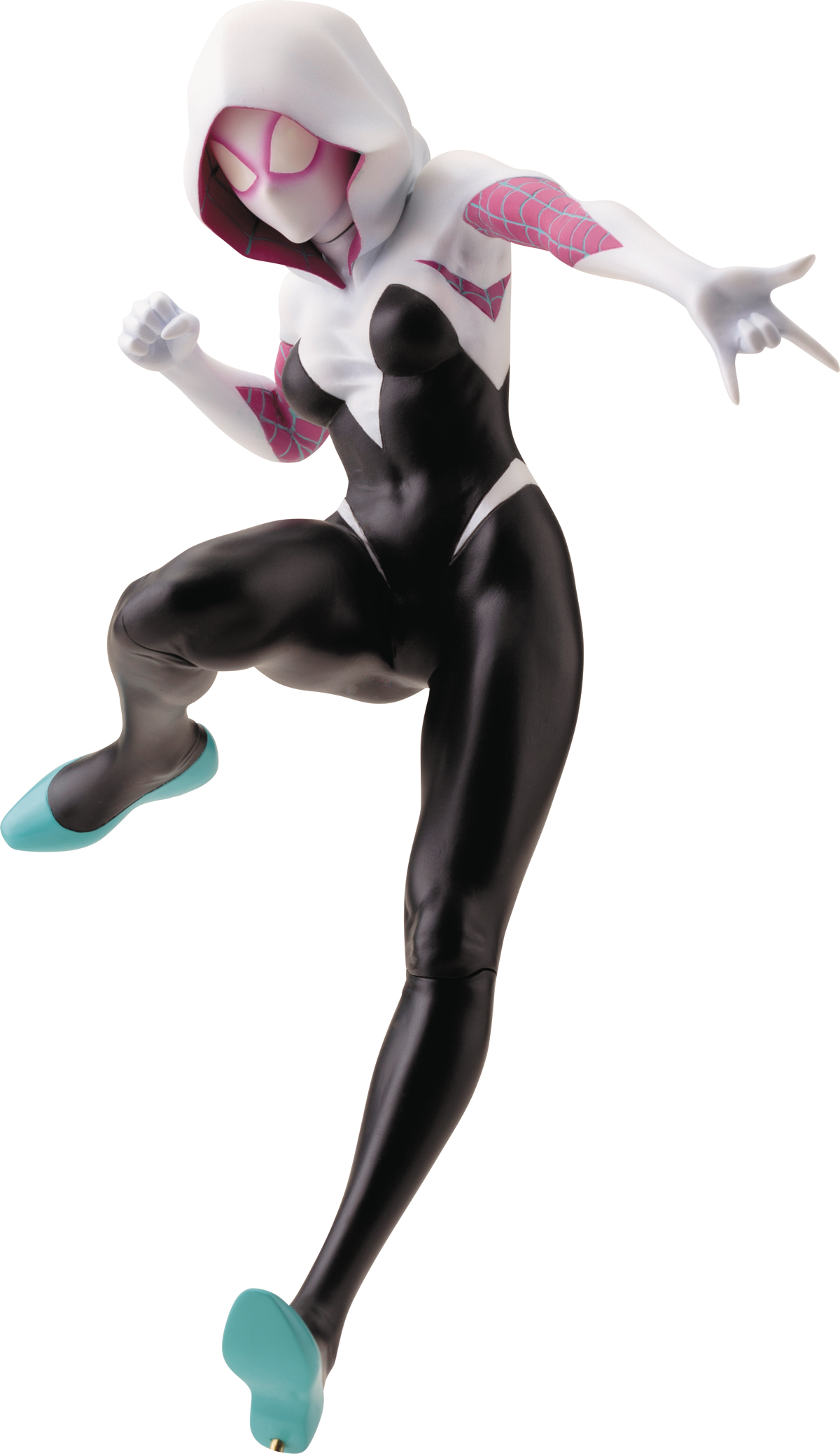 Kotobukiya Marvel's Spider-Gwen Bishoujo Statue> A Kotobukiya import A bishoujo style statue of the fan-favorite character Features her posed with one leg outstretched and ready to shoot a web from her left hand Based on a new character interpretation by Shunya Yamashita Stands nearly 9″ tall in 1:7 scale