Contenders for November 9, 2016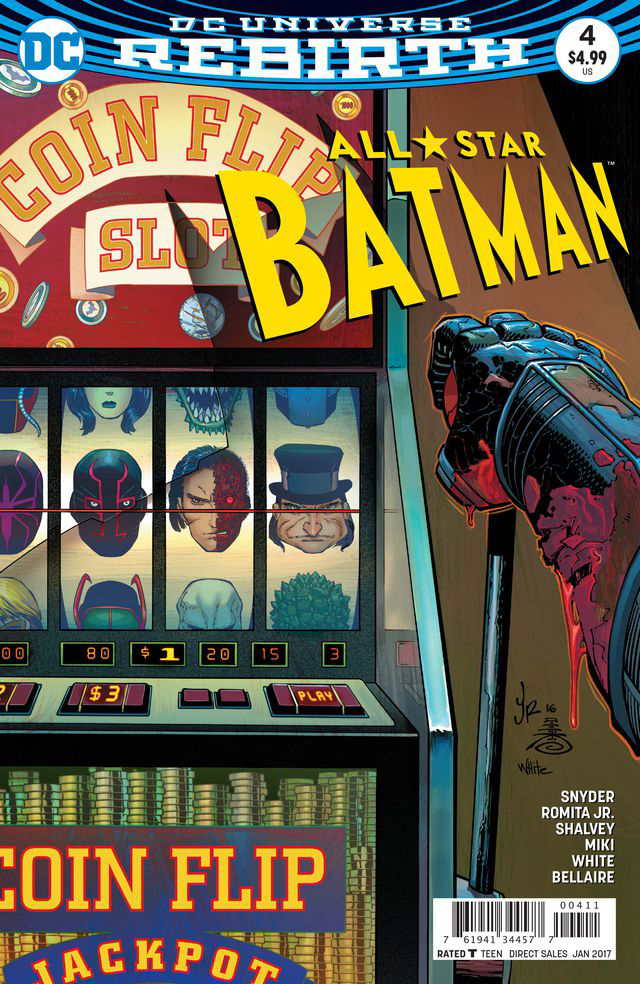 All Star Batman #4> "My Own Worst Enemy" part four! So close and yet so far from his goal, Batman must now wrangle Two-Face out of his own assassin-filled riverboat casino before it plunges over Niagara Falls to their deaths! The Dark Knight will have to go all-in on the most deadly gamble of his life if he intends to make it out alive. (S) Scott Snyder (A) Declan Shalvey
Smurfs Take> Thank god for this title or I would have any Bat books to read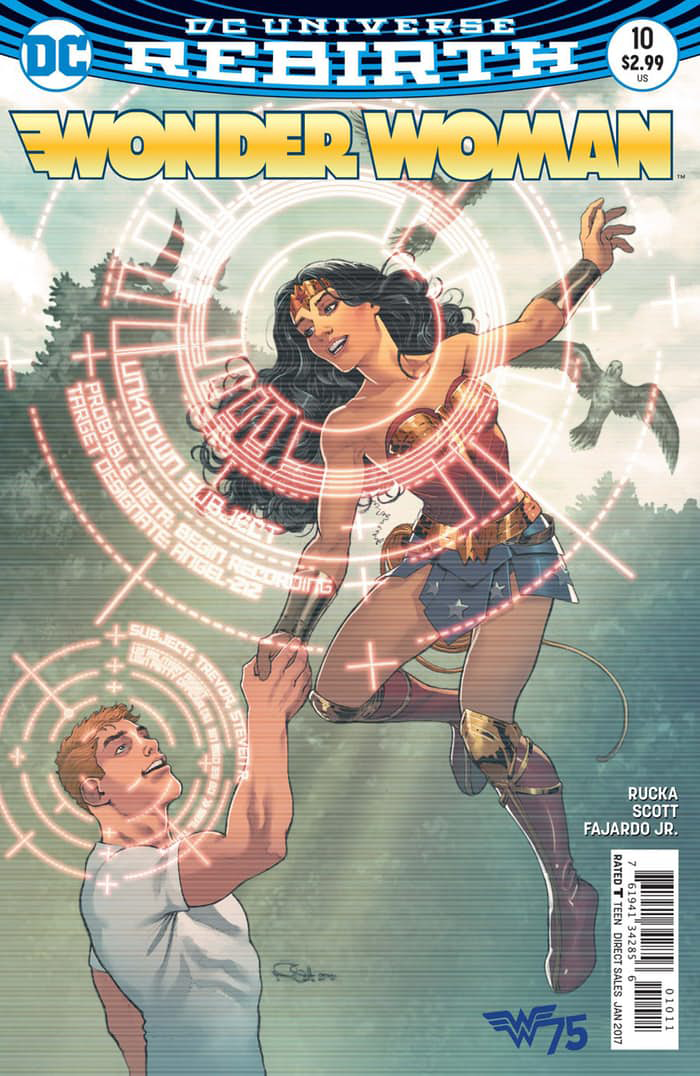 Wonder Woman #10> "YEAR ONE" part five! The world is finally introduced to the Wonder Woman, and adversaries-both ancient and new-take note. This story was previously scheduled to appear in issue #8. (S) Greg Rucka (A) Nicola Scott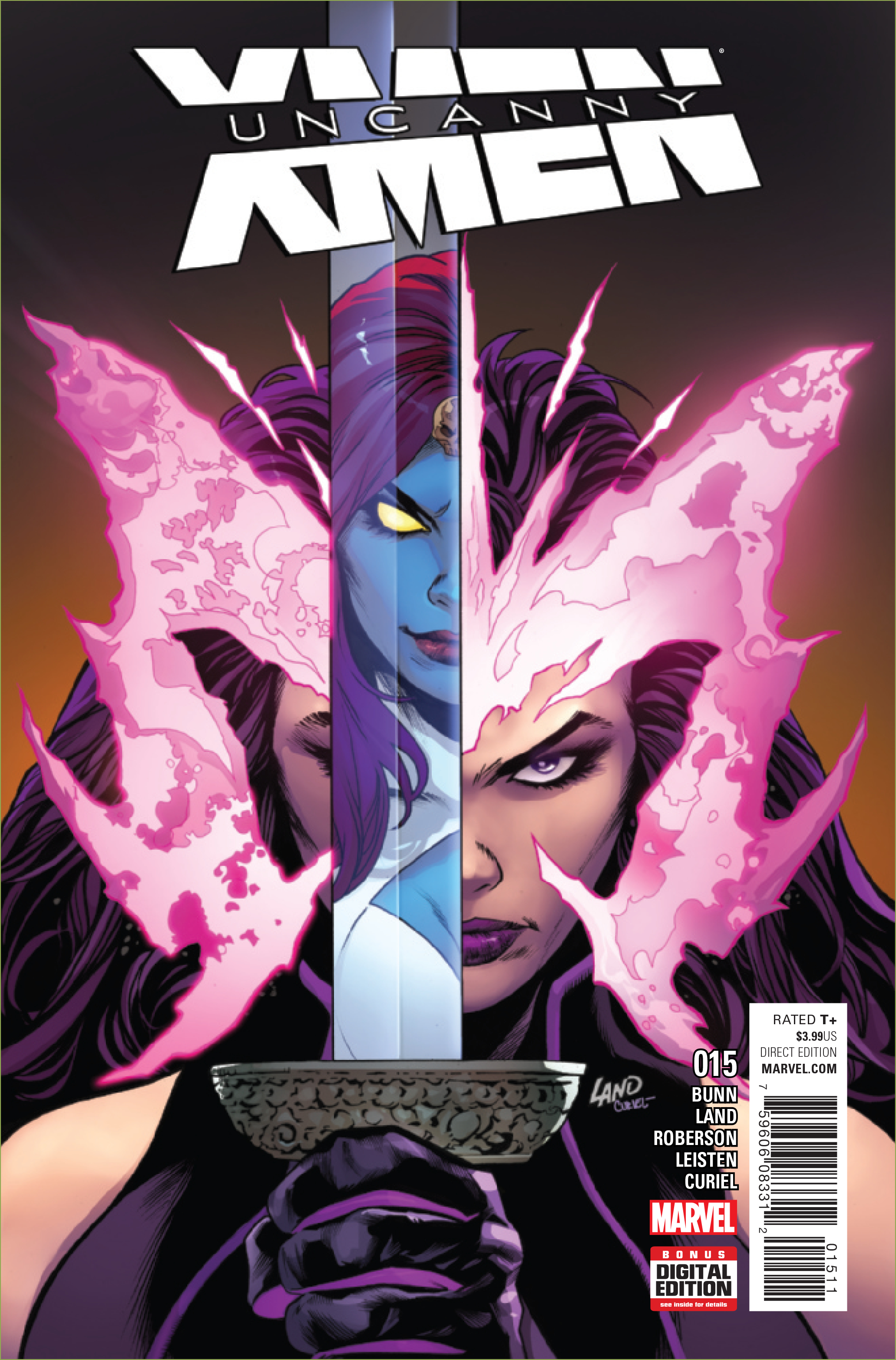 Uncanny X-Men #15> Psylocke and Magneto don't see eye to eye. Whereas Magneto is willing to do anything it takes to ensure the future of mutantkind, Psylocke believes there are some lines that shouldn't be crossed. And when she stands in Magneto's way, he may just decide that in the quest to safeguard his race, Psylocke is an acceptable sacrifice to make! (S) Cullen Bunn (A) Greg Land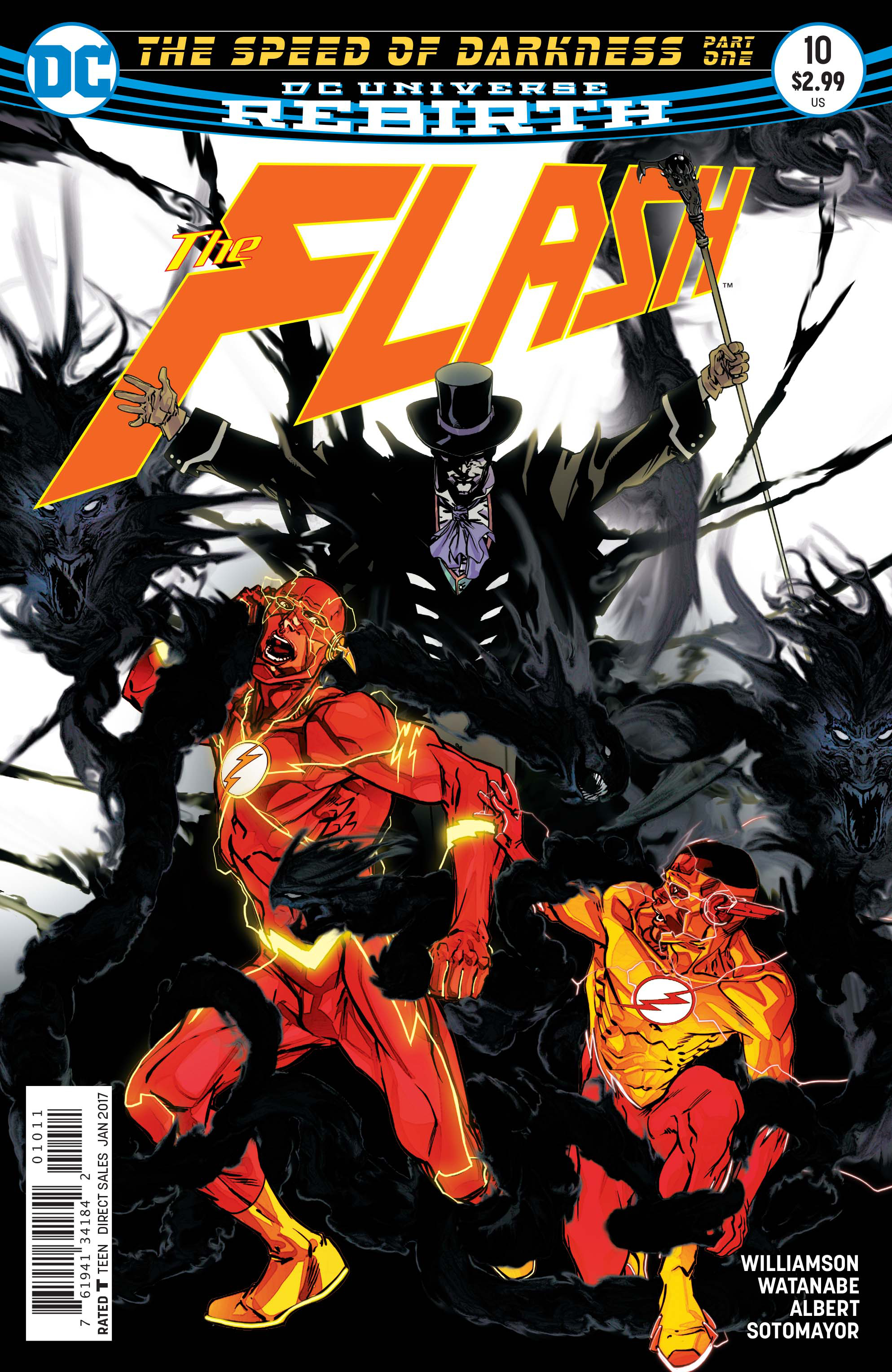 Flash #10> "THE SPEED OF DARKNESS" part one! A villain from The Flash's history returns for the first time in years when The Shade visits Central City. But what does Opal City's master of shadow want with Barry Allen and the newly christened Kid Flash? (S) Joshua (A) Felipe Watanabe, Kirk Albert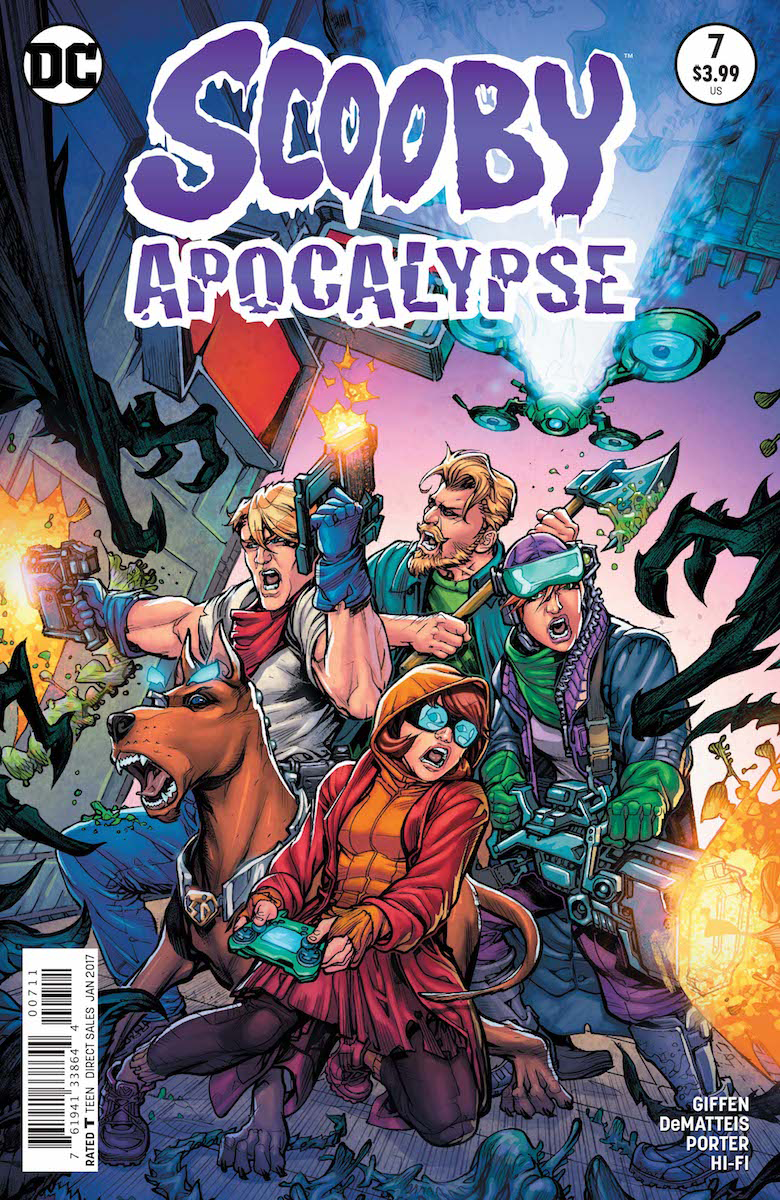 Scooby Apocalypse #7> Clean up on aisle "doo"! The gang is going to need all the help they can get when it comes to escaping from the shopping wasteland known as Mall Mart. Does Freddy have what it takes to lead the team to safety? Or will he need an assist from the resident team scaredy cat, Shaggy? (S) Keith Giffen (A) Howard Porter
Smurfs Take> LOVE! FUN! BUY!
Smurfs Pick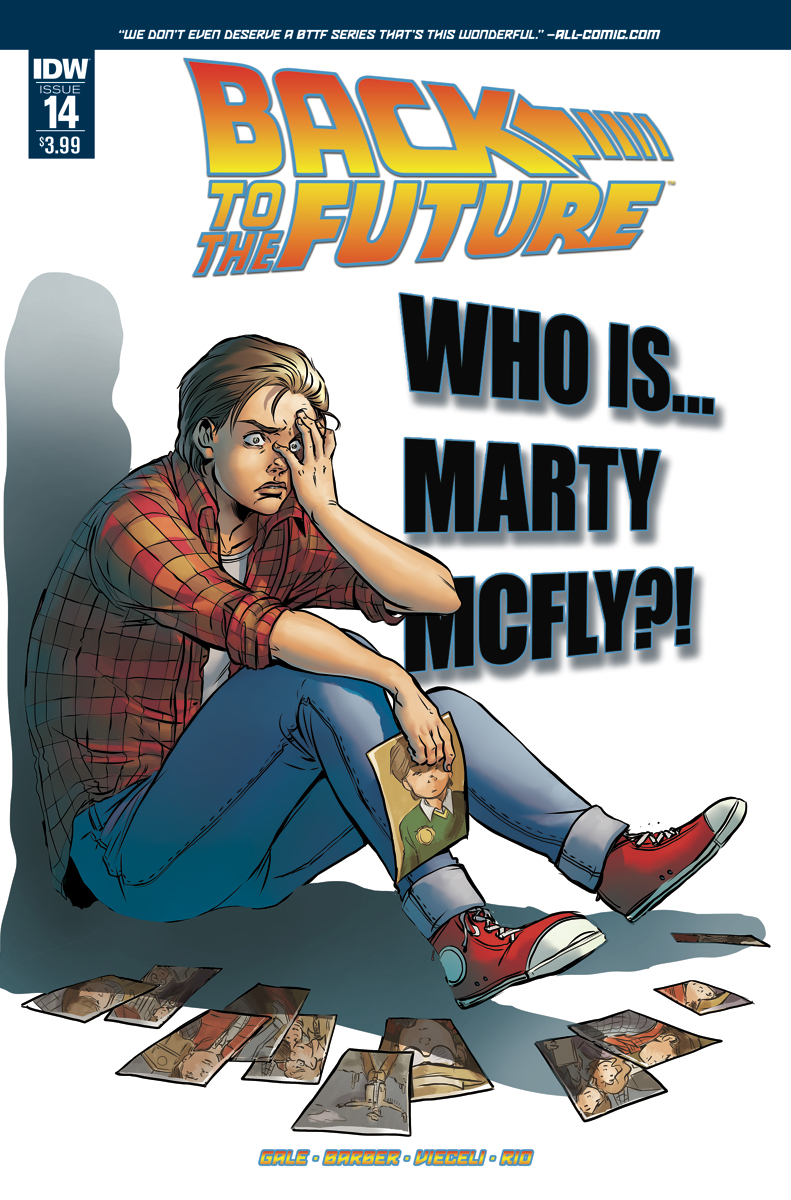 Back to the Future #14> WHO IS MARTY MCFLY? That's what Marty's asking himself, as it becomes abundantly clear his childhood memories don't match up with what actually happened in this timeline. How can he and Doc Brown fix things without breaking time itself?! (S) Bob Gale (A) Emma Vieceli
Smurfs Take> Besides the fact that Bob Gale gets to continue his story from the movies it's how perfect and seamless he has done it. I could honestly see a lot of this happening on the big screen, the characters are just what I would expect moving forward from the final moments of the third movie. It's right in the soft spot of the heart for one of the most beloved movies of all time.
Hard Cover of the Week Tales From the Darkside Scripts by Joe Hill HC> The storied history of TALES FROM THE DARKSIDE winds ever darker and weirder with this collection of scripts by Joe Hill from the never-broadcast 2015 television reboot. TV's loss is your gain as these all-new tales break out of the shadows and spring to vivid life at Hill's command, accompanied by striking illustrations provided by Charles Paul Wilson III (Wraith). Fans of horror, Darkside, and Hill will not be disappointed.These scripts won't be TV shows, but you can still experience the terror! The brand-new prose book from #1 New York Times best-seller Joe Hill! (S) Joe Hill (A) Charles Paul Wilson
Statue of the Week
Batman Black & White Statue Joker by Frank Miller> Designed by FRANK MILLER  Sculpted by ALTERTON From the pages of BATMAN: THE DARK KNIGHT RETURNS, it's The Joker as envisioned by legendary comics writer/artist Frank Miller! Grab this one before it sells out-and that's no joke! Limited Edition of 5,200 Measures Approximately 7.25″ Tall
Video of the week
Sausage Party> When a sausage falls out of a grocery cart in the middle of the market, everything he knows about his life is called into question. He just wants to know where he's from, and he'll go on one of the raunchiest journeys with his group of new friends to find out. Of course, they all have to make their way back to the store shelves before the big Independence Day sale, so he doesn't have much time.
Smurfs Take> This movie is wrong on so many levels and filled with jokes you don't know if you should laugh or just turn away. It's absolutely brilliant!