Contenders for November 23, 2016
Black Monday Murders #4> "BURY YOUR FAMILY, BURN YOUR ENEMIES" Been waiting to find out just how deep the rabbit hole goes? Join us for a Rothschild funeral as the heads of the world's secret houses of money attend. END OF ARC ONE. (S) Jonathan Hickman (A) Tomm Coke
Smurfs Take>  No surprise this book is in the top spot. I am beyond impressed with the fresh story art and overall feel of the book. Can't wait to see how it ends!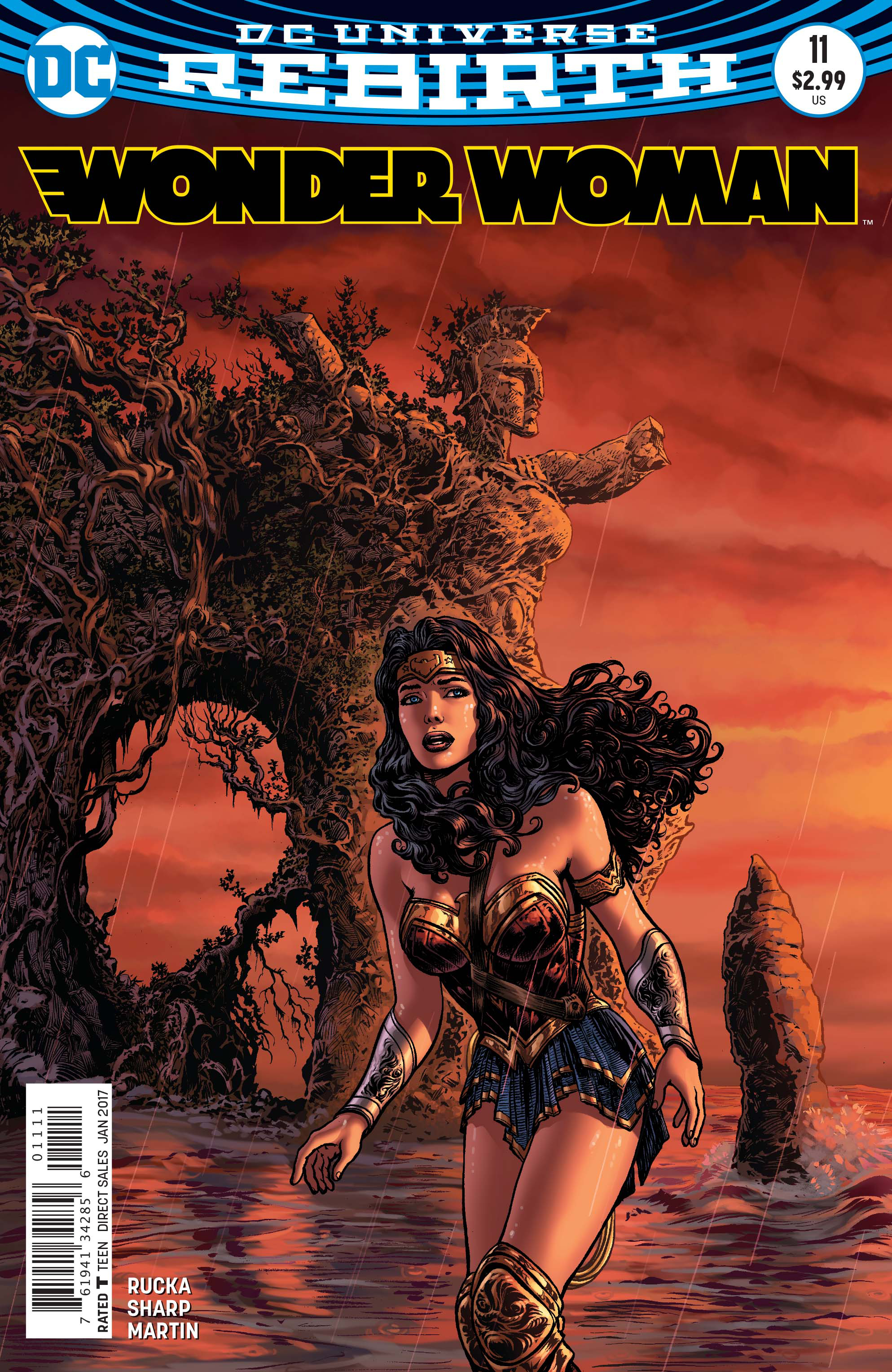 Wonder Woman #11> "THE LIES" part six! In the conclusion to this epic tale, the lie is revealed as Wonder Woman returns to Themyscira in the company of Steve Trevor to find that nothing has changed-and everything is wrong. (S) Greg Rucka (A) Liam Sharp
Mighty Thor #13> Kicking off a two-part story with guest artist STEVE EPTING! The War of the Realms rages on. The only way to defeat Malekith is for the realms to join forces, and it's up to Thor to bring them together. Heroes from across the ten realms – including Lady Sif and Angela – have united under Thor's command to form a new League of Realms with the sole mission of bringing this war to an end. And their first mission: Infiltrate Dark-Elf-occupied territory…
Jason Aaron (A) Steve Epting (CA) Russell Dauterman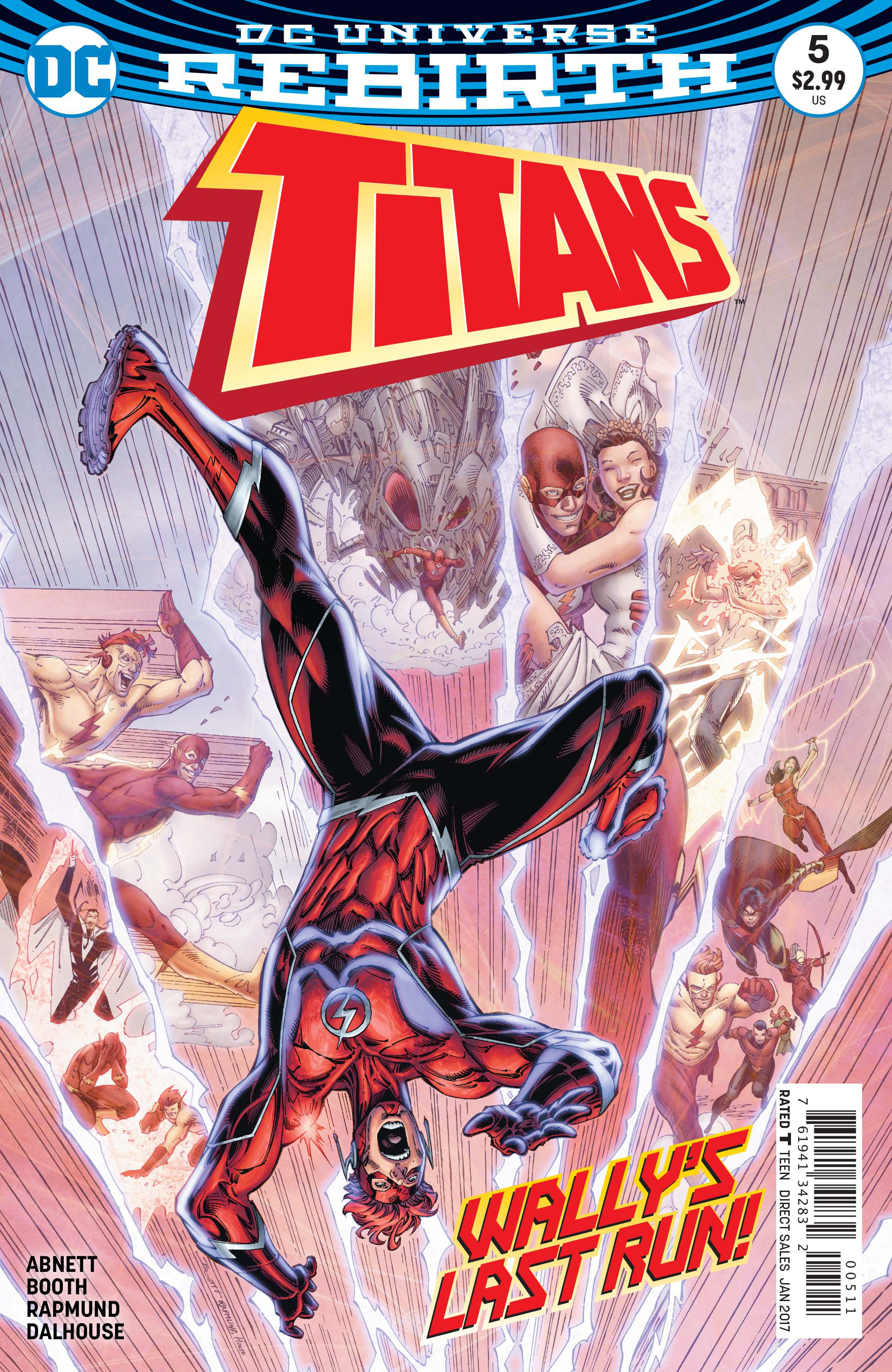 Titans #5> "The Return of Wally West" part five! Wally West will do anything to save his friends-even at the cost of his own life! The full extent of Abra Kadabra's greatest trick is finally revealed!
Dan Abnett (A/CA) Brett Booth, Norm Rapmund
Star Wars #25> Rebel crew vs. SCAR Troopers for the fate of the Harbinger! PLUS: An all-new Artoo-Deetoo adventure!
Jason Aaron, Chris Eliopoulos (A) Jorge Molina, Chris Eliopoulos (CA) Mike Deodato
Smurfs Pick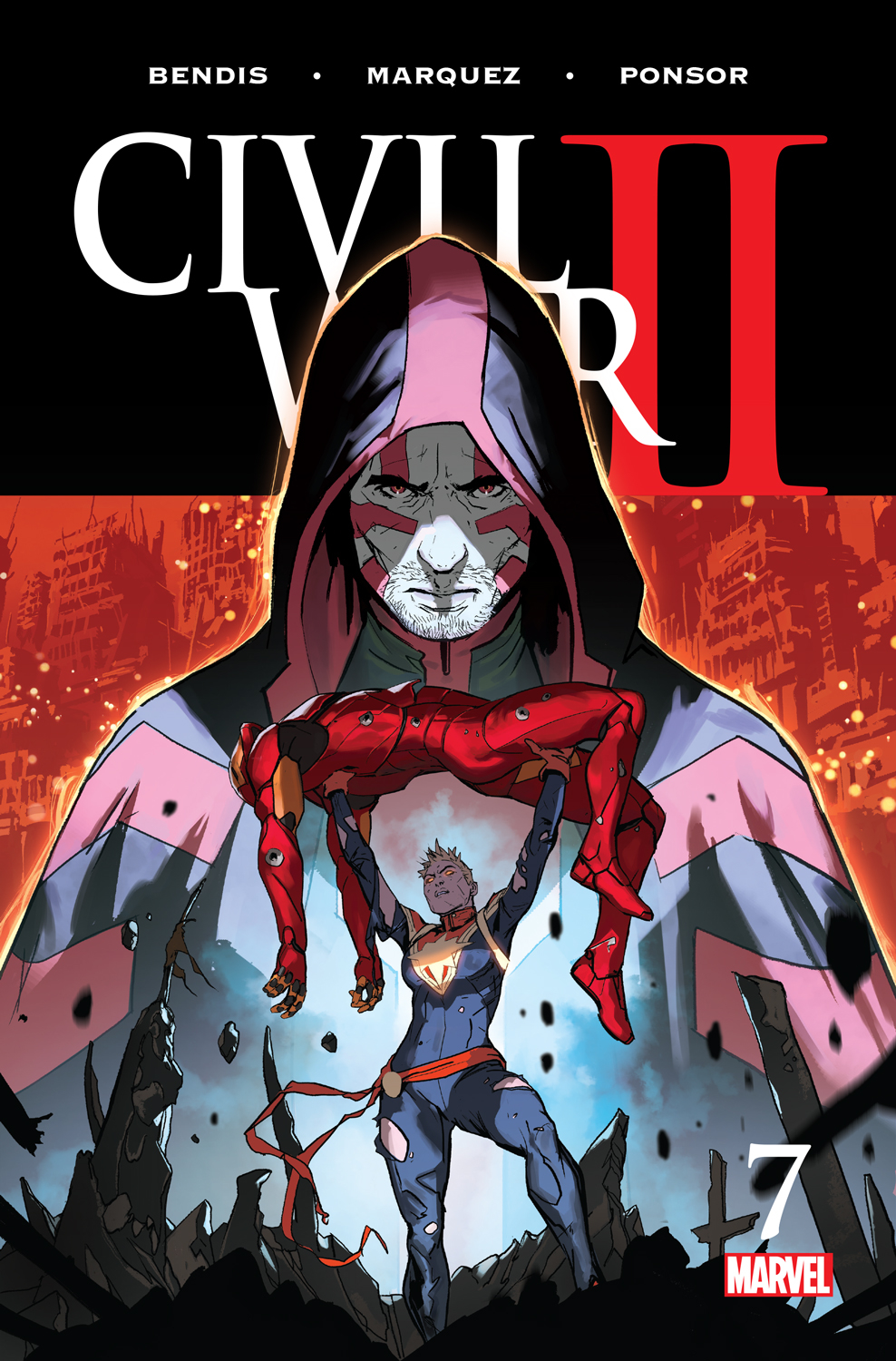 Civil War II #7> THE WAR ENDS… (S) Brian Michael Bendis (A) David Marquez
Smurfs Take> To be completely honest I have not been 100% invested in this story line. I have peeked in on a few titles and what has gone on in Guardians and I became very disenfranchised with the story when they killed off the Hulk. The reason this is my pick for the week is I just want to see if they are really going to kill off Tony. It's been hinted rumored at but can it happen? Are we one step closer in the Marvel Renaissance? 
Hardcover of the Week DC Universe Rebirth Deluxe Edition HC> The epic story that set the stage for DC: REBIRTH is back in a new, hardcover edition that includes behind the scenes extras and character sketches of the heroes of the new DC Universe! (S) (S) Geoff Johns (A) Ethan Van Sciver, Ivan Reis, Phil Jimenez, Joe Prado, Matt Santorelli (A/CA) Gary Frank
Action Figure of the Week

Marvel Universe Variant Paly Arts Spider-Man AF Ltd> From Square Enix. Spider-Man is an iconic Marvel character who has appeared in various media, including comics, animation, and film. In this new Venom-inspired limited color version of the Marvel Universe Variant, the fine coloration is created by using various subtle shades of the color black, with each shade offering a delicate difference in saturation. His joints were designed with one of the widest ranges of motion of any Play Arts KAI to date, so he can do whatever a spider can! Spidey retains his iconic slender, lithe physique and wide range of flexibility. This figure comes with various interchangeable hand pieces to recreate all kinds of Spidey-like action poses, including his signature upside-down dangling pose.
Video of the Week
Kubo and the Two Strings> Although he is the son of a legendary Samurai warrior, and fated to carry on the family legacy, Kubo enjoys the quiet life among his friends and past times in a tiny village by the sea. His quiet, serene life, however, becomes disrupted by an enemy spirit from the past who returns with a vengeance, exacting retribution for an ancient family vendetta. Kubo suddenly finds himself launched into a violent world of angry vindictive gods and monsters who seek his destruction. Kubo's only hope for survival, and chance to turn the tide against the evil that pursues him, is to find his father's magical suit of armor that will impart him with great Samurai powers.