Contenders for December 21, 2016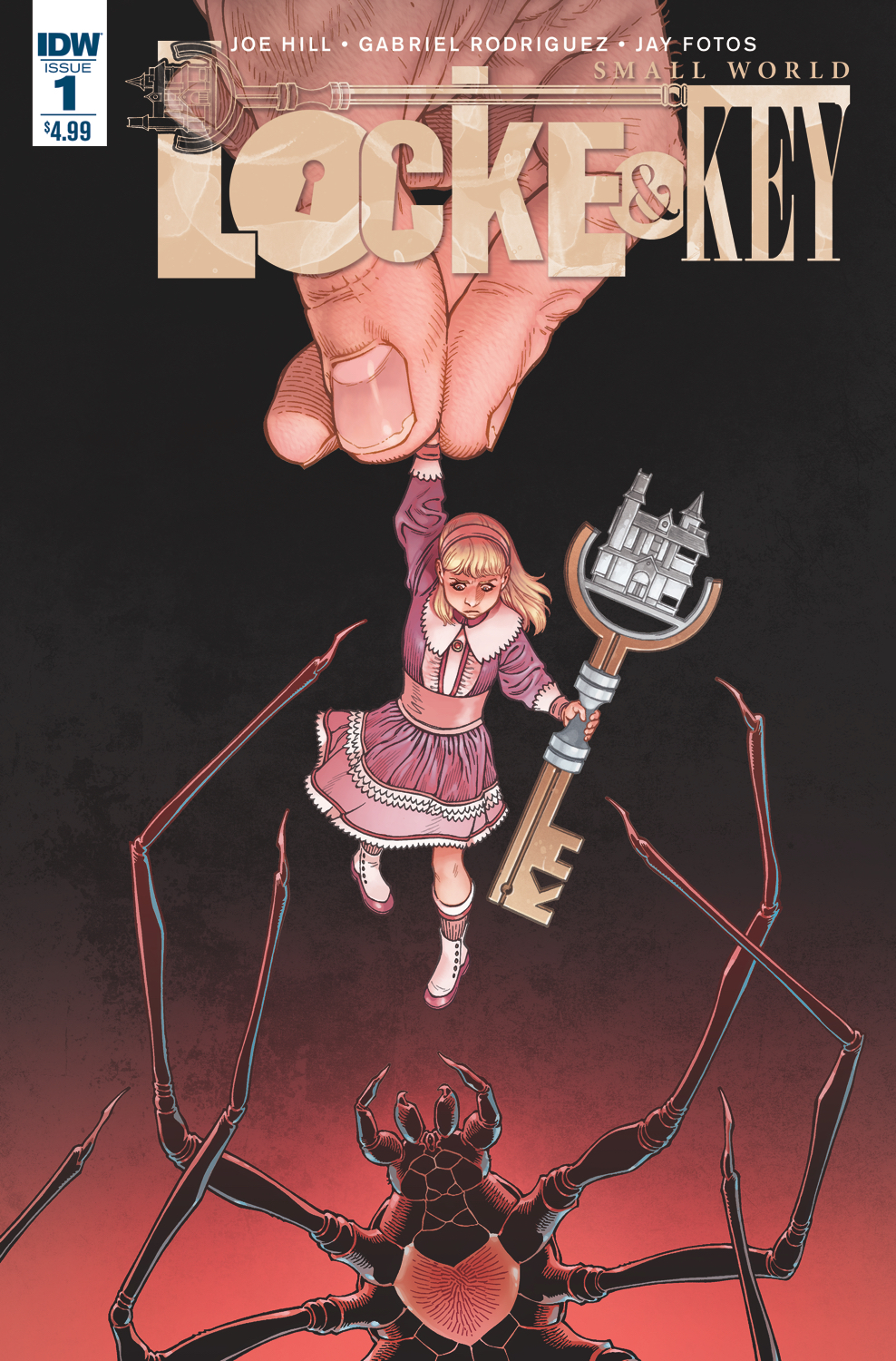 Locke & Key Small World #1> Three years after wrapping up their award-winning, best-selling Locke & Key saga, the team that built Keyhouse returns to Lovecraft, Massachusetts with a new tale of terror and suspense! An impossible birthday gift for two little girls unexpectedly throws open a door to a monster on eight legs! You never thought it'd happen but… the Eisner-winning series returns to unlock a special tale from Keyhouse's sordid past! All-new 24-page story by series creators Joe Hill, Gabriel Rodriguez, and Jay Fotos! Variant cover by "Behind You" creator Brian Coldrick, Mouse Guard's David Petersen, Wraith's Charles Paul Wilson III, and an incentive Small World Key photo cover from Skelton Crew Studios, too.! (S) Joe Hill (A) Jay Fotos (A/CA) Gabriel Rodriguez
Smurfs Take> Loved this series and have missed it since it's departure from the shelves and to get a new story from Joe Hill about Key House is fantastic. I loved the concept of the story and the mystery that surrounds the house, it plays as the perfect storytelling device for any time period.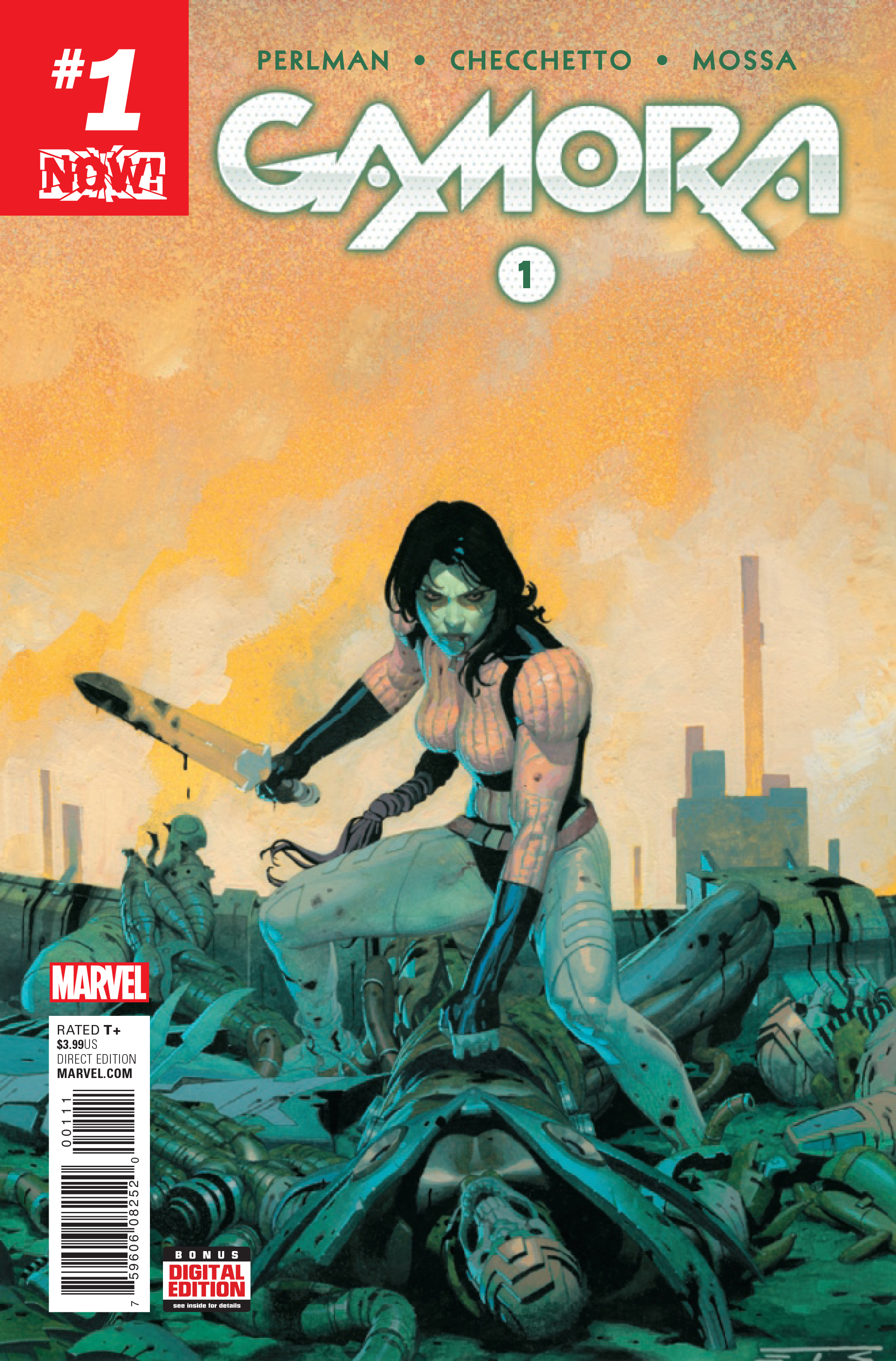 Gamora> Before the Guardians…there was Gamora! From screenwriter Nicole Perlman-co-writer of the Guardians of the Galaxy screenplay-and Marvel superstar artist Marco Checchetto comes a killer new ongoing series! Once upon a time she was Thanos' heartless pet assassin and favorite daughter. Today, she is the backbone of the Guardians of the Galaxy, putting her life on the line to defend the innocent. What was it that transformed her from being used as a tool of her oppressor, to a champion of the powerless? Embark on a journey of revenge and redemption, and witness how Gamora earned her reputation as the Deadliest Woman in the Galaxy. (S) Nicole Perlman (A) Marco Checchetto (CA) Esad Ribic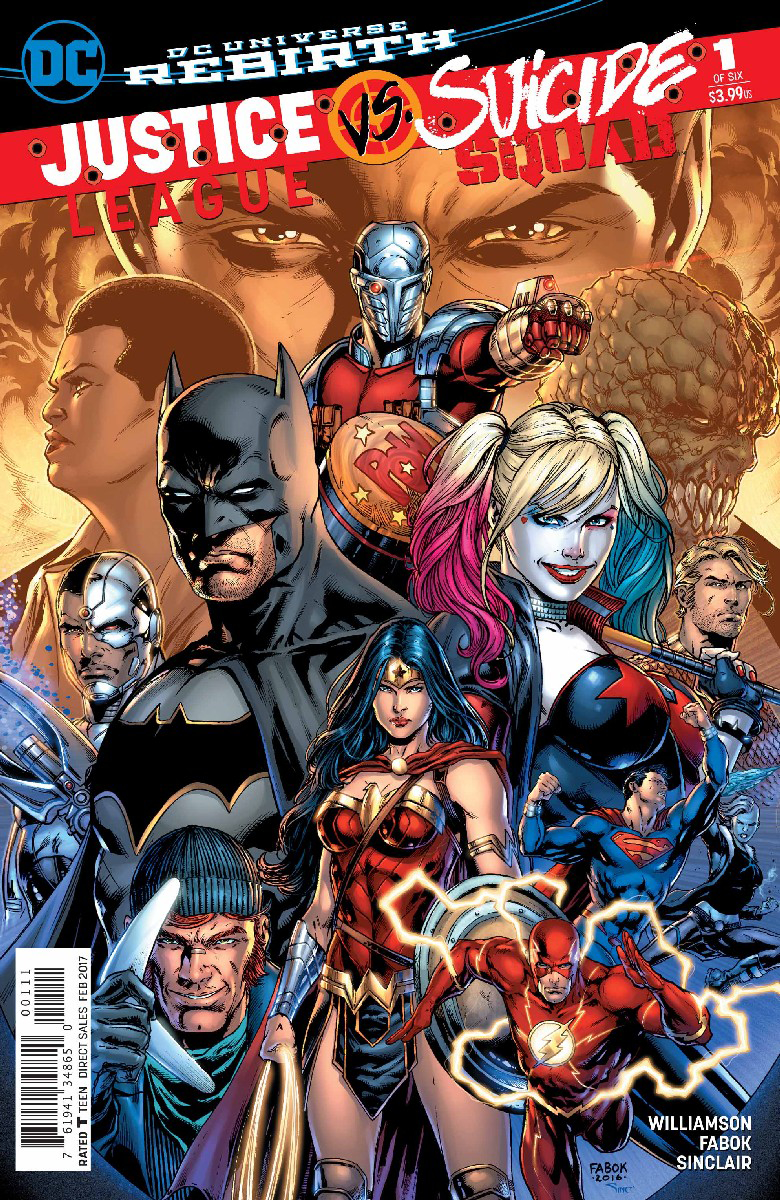 Justice League Suicide Squad #1> The first major event storyline of DC's Rebirth era begins with a day Amanda Waller always knew would come: the Justice League discovers the existence of the Suicide Squad! This government-sponsored black-ops team of super-villains with bombs implanted in their brains is obviously a deal-breaker for Earth's paragons of truth and justice! But you can bet that the Wall and her Task Force X won't go down without the fight to end all fights as this weekly series gets underway! (S) Joshua Williamson (A/CA) Jason Fabok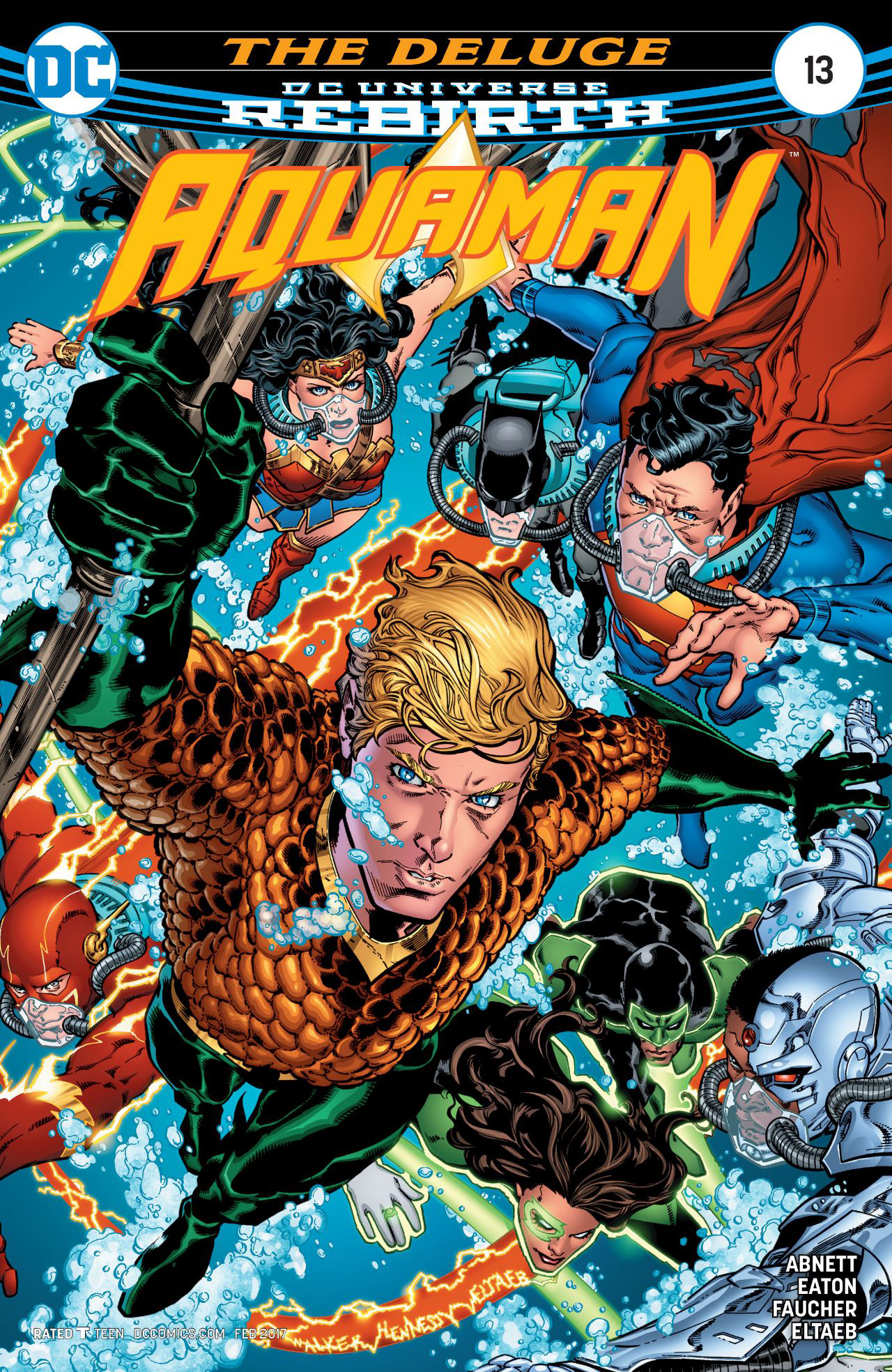 Aquaman #13> "THE DELUGE" part two! The war between the United States and Atlantis takes a turn for the worse when the U.S. activates its newest weapon to assassinate Aquaman and dismantle his undersea kingdom: the Aquamarines, super-soldiers who have been biologically enhanced to combat the abilities of any Atlantean. (S) Dan Abnett (A) Scot Eaton, Wayne Faucher (CA) Brad Walker, Andrew Hennessy    
Venom #2> Venom was doing so well as a cosmic hero…but now he's back on Earth in the gutter. Who has taken possession of the symbiote and turned him back into the slathering, fanged monster? (S) Mike Costa (A/CA) Gerardo Sandoval
Smurfs Take> It shows promise, a lot more than the Space Knight nonsense but I almost feel bad that they just can't find what to do with this character. I think they fell short on the potential of the character when he was in space with the Guardians and maybe redemption is at hand.
Smurfs Pick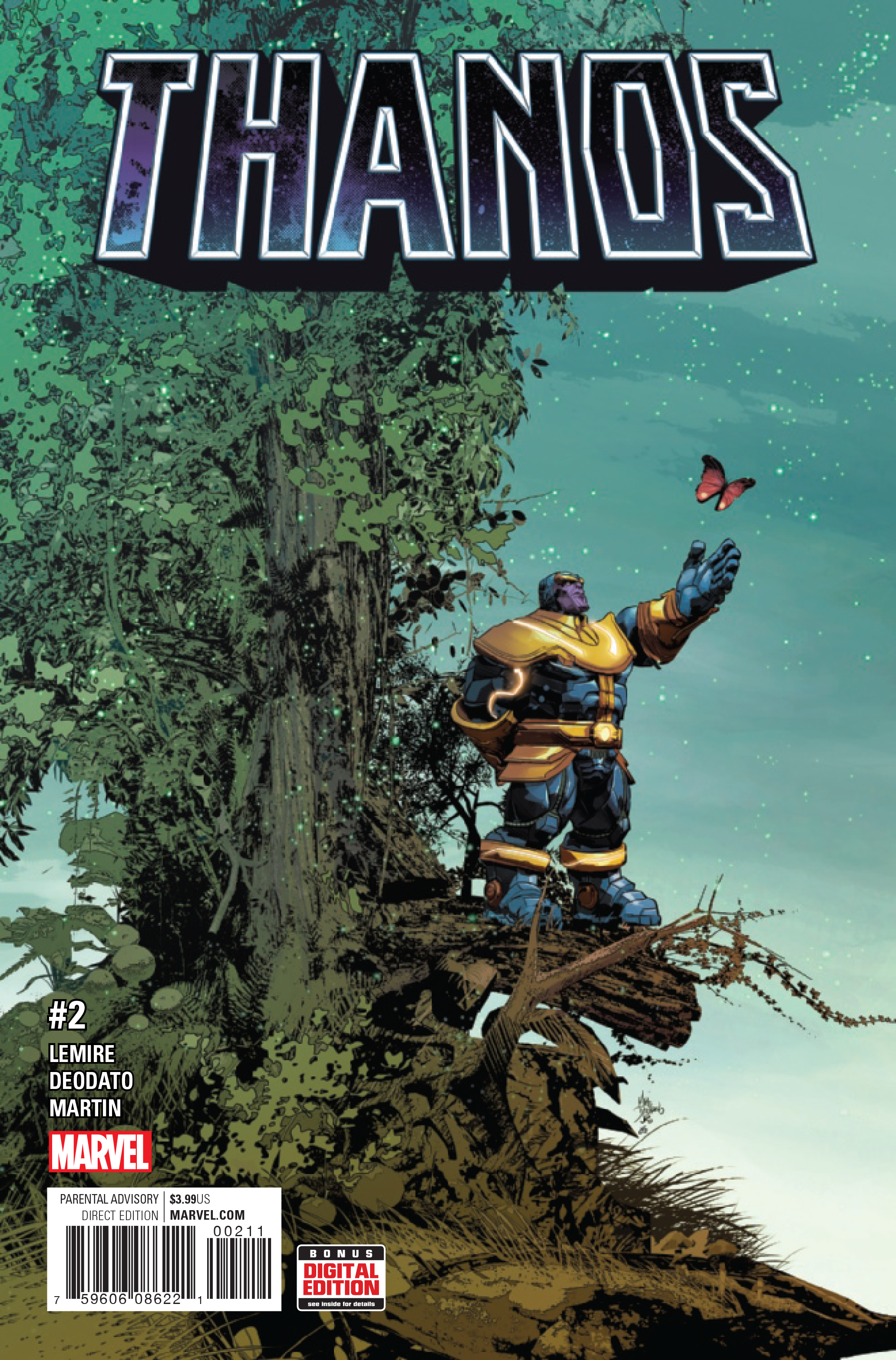 Thanos #2>  Thanos is pure evil. Thanos is unstoppable. It's time to take him down. (S) Jeff Lemire (A/CA) Mike Deodato
Smurfs Take> At last Thanos get his own series back, my favorite Marvel villain next to Magneto. I have such high hopes for this and pray it doesn't turn into some soul-searching journey of self-discovery like last time. I want to see some proper destruction and carnage in the traditional style of the Thanos Quest. I just want to know who would be dumb enough to go looking for Thanos besides Star Lord.   
Trade Paperback of the Week Punisher TP Vol 1 On Road> Frank Castle renews his war on crime! But when a by-the-numbers drug bust takes Frank by surprise, the horrible fallout threatens to send him into the heart of darkness! The Punisher won't make that journey alone, though: A DEA agent is on his tail and attempting to get inside his head. What terrors will she find there, and will she survive the experience? Then, Frank hits the road on the trail of the horrific narcotic EMC! The brutal Condor and the psychopathic Face lie in wait, with an army – and a tank! All Frank has in his corner is a passenger – and she's a little girl?! As the explosive climax approaches, can the Punisher take over a lunatic asylum full of drug-enhanced killers – or will he end up an inmate himself?! Collecting PUNISHER (2016) #1-6. (S) Becky Cloonan (A) Steve Dillon (CA) Declan Shalvey
Figure of the Week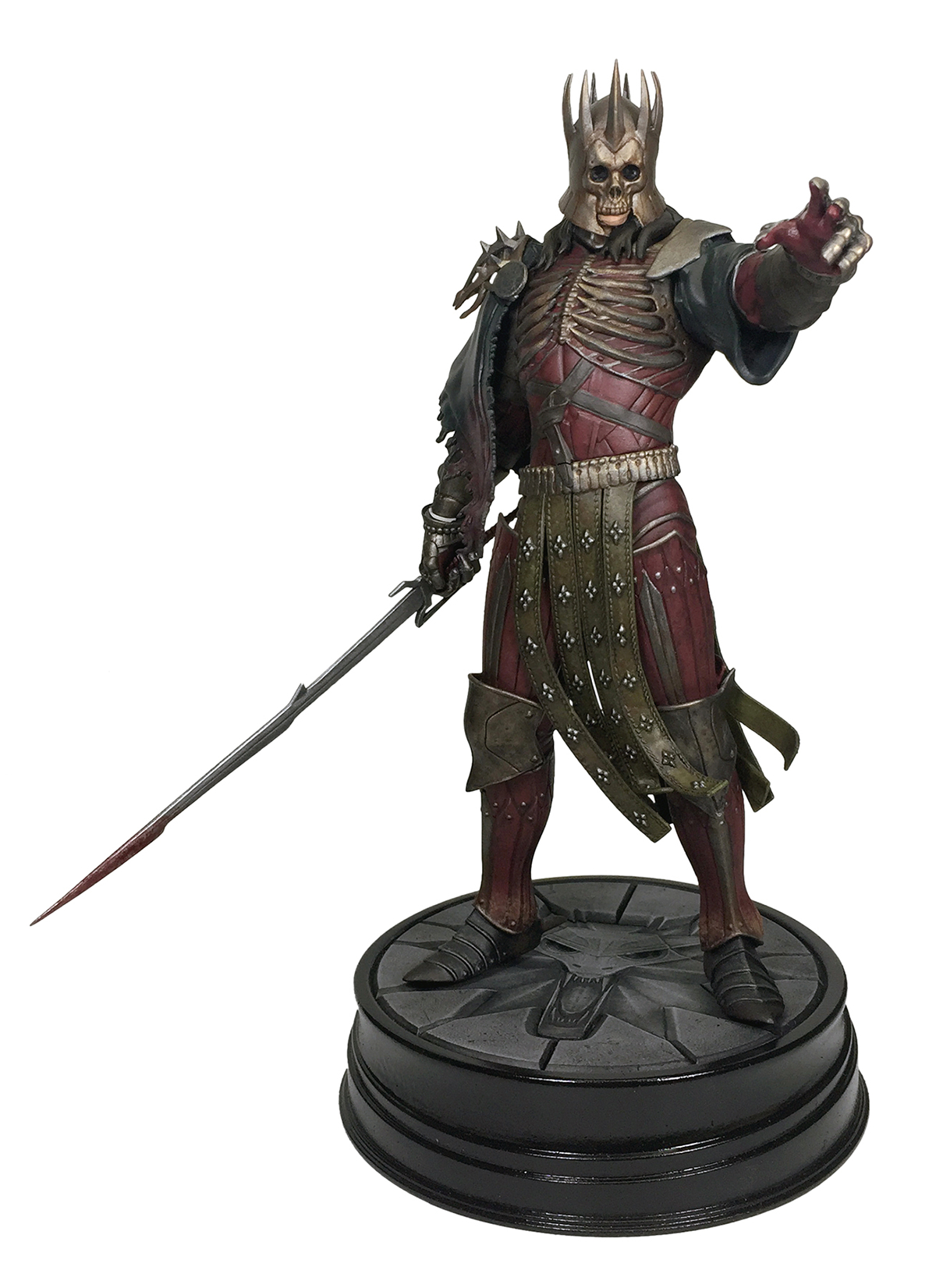 Witcher 3 Wild Hunt Figure Eredin> The Witcher 3: Wild Hunt, based on the best-selling fantasy novels by Andrzej Sapkowski, was the most popular and critically acclaimed video game of 2015. Dark Horse Deluxe is proud to announce, in partnership with CD Projekt RED, a high- end product line based on The Witcher debuting in fall 2016. Joining the previously solicited Geralt and Triss are three new characters: Ciri, Yennifer, and Eredin (the Wild Hunt King).  Each figure is about 8″ tall and includes a 1.5″ base. Each deluxe figure is designed to the character's likeness, custom painted, and displayed in deluxe window box.
Video of the Week
Magnificent Seven> Akira Kurosawa's 1954 classic Seven Samurai film has influenced an entire generation of filmmakers. Based on a Japanese story of farmers defended by local samurai, the film lead to the creation of one of the greatest American Old West films: The Magnificent Seven. Antoine Fuqua's modern retelling of this well-known story depicts desperate townspeople hiring seven mercenaries to protect them from a greedy, deadly despot. Yet, this group of men that includes hired guns, a bounty hunter, a gambler, an assassin, an outlaw and a sharpshooter soon discover that money is not the most important reason to join the fight.
Smurfs Take> This was a fantastic remake! I loved every moment of this movie so much that I even want a sequel. Honestly, I did go home and watch the original to compare but both stand so well on their own you can't do it and that's not the only classic to be pulled from for inspiration. Perfect gift for the Western lover in your life.