#NFL Week 16 Match-Ups!
Championship week!
This is it!!! Saturday will be a big day for some of you so let me wish everyone who has the chance at ultimate bragging rights…GOOD LUCK!
Top 3 Rushing Match-ups:
vs 
– Jordon Howard is going against the NFL's 22nd ranked rush defense. Should be big FF points for Howard.
vs 
– Again, let's just pick on the Browns all we can.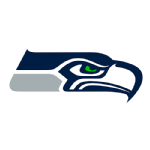 vs 
– I think Thomas Rawls will finally have that big game he is more than due for.
Top 3 Passing Match-ups:
vs 
– Earlier this year the Matt Ryan threw for over 500 yards against the Panther's Defense. Reason enough for me to start all I can on the Falcon's team.
vs 
– Brady is going to go off this week against that weak Jets Defense. I like Malcom Mitchel to be Brady's top choice for targets this week.
vs 
– In New Orleans, Drew Brees is King. And I see a high scoring week for him and his WRs. Watch for Willie Snead to have a big game.
Sleepers:
QB – Matt Barkley – Bears
RB – Justin Forsett – Broncos
RB – Mark Ingram – Saints
WR – Eli Rodgers – Steelers
TE – Antonio Gates – Chargers
News and Notes
Brock Osweiler was benched early last week against the Jaguars for poor performance. Tom Savage came in and did a great job, so Savage will start this week and the foreseeable future. The big news here is that Savage will throw it to Hopkins. And this is great news for all the Hopkins owners out there who had their season ruined by Osweiler.
Bryce Petty will play this week against the Patriots. Jets are in trouble.
Falcons WR Julio Jones will play this week against the Panthers. He should have a big game again.
Remember, most of the games are on Saturday this weekend so get your line-ups in Friday night.
Las Vegas over/under has the Buccaneers/Saints game as the big points game of the week. It is in New Orleans, so they will score a lot on that indoor turf.
And Merry Christmas everyone!!!
 #FFGeek