#Newcomic Contenders for January 4, 2017
Unworthy Thor #3> The Odinson and Beta Ray Bill continue their quest to take the hammer of the Ultimate Thor from the clutches of the Collector.  Elsewhere, a mysterious and powerful cosmic entity has learned of the weapon's location and makes plans to claim the hammer as his own.  And also, the Odinson gets a new pet?! (S) Jason Aaron (A) R. B. Silva (CA) Olivier Coipel
Smurfs Take> What was it that Furry whispered into the ear of Thor capable of calling into question his worth to wield the hammer? The last two issues have been great and I am sure by the end of this run we will find out the answer to that question my only fear is at this point it won't live up to the hype. In the meanwhile Aaron is on a solid roll again and will Thor soon have a new hammer?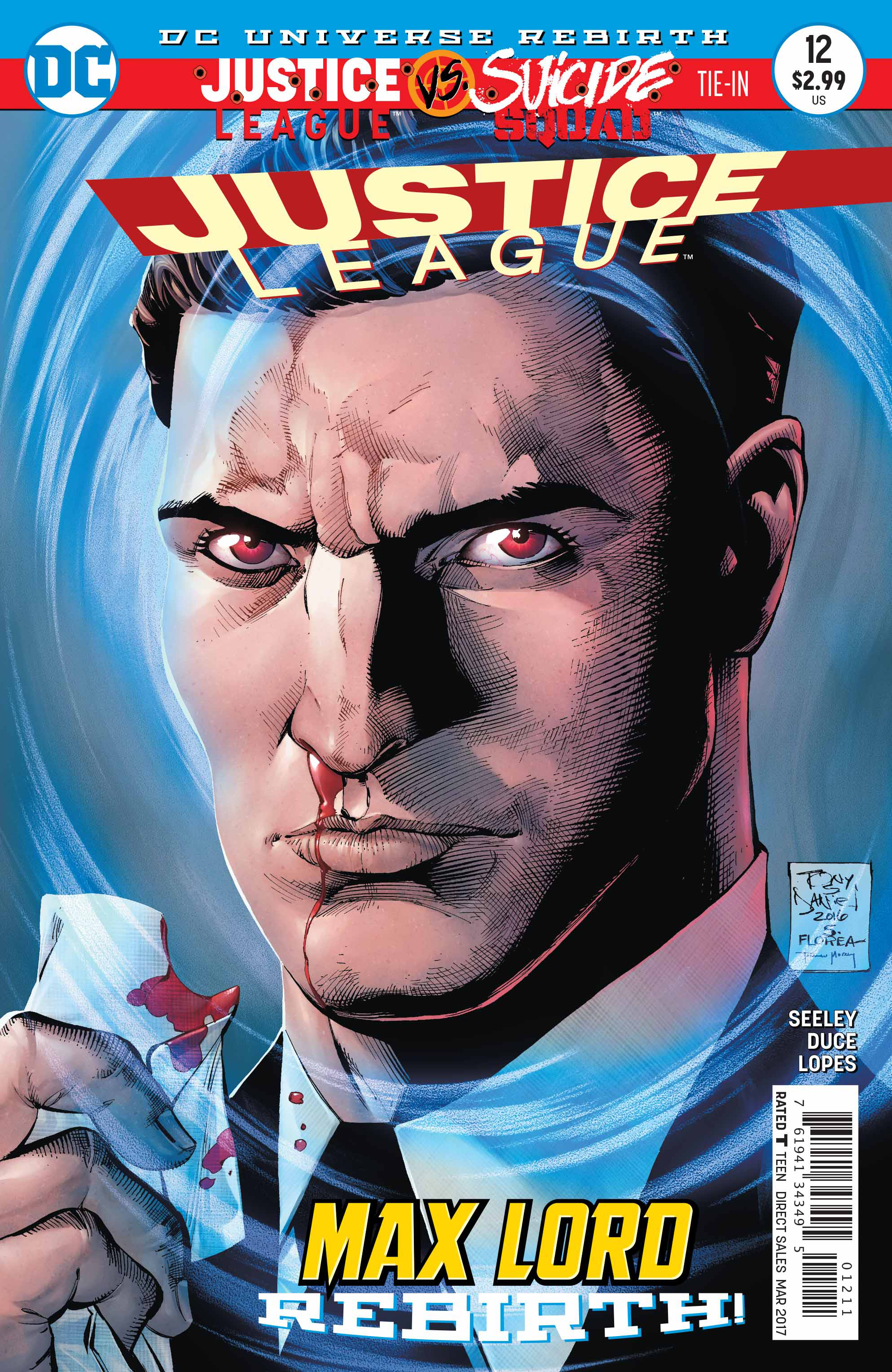 Justice League #12> A "JUSTICE LEAGUE VS. SUICIDE SQUAD" tie-in! Behold the rebirth of one of the DC Universe's most cunning villains as [REDACTED]. (S) Tim Seeley (A) Christian Duce (CA) Tony S. Daniel, Sandu Florea
Smurfs Take> Oh my God! The one character I thought I would never see again, along the lines of the original Blue Beatle. If there was one character that deserved what he got it was Max Lord and I have a bag of mixed emotion about his return. This could be insanely crazy enough to work and be awesome or just out right suck.
Saga #41> "THE WAR FOR PHANG," Part Five. Alana and Marko get their war on. (S) Brian K. Vaughn (A) Fiona Staples
Black Science #27> A terrifying yet familiar shadow falls over the Dimensionauts, and with Grant locked in an asylum, it's up to his daughter to save what's left to save! (S) Rick Remender (A) Matteo Scalera
Walking Dead #162> END OF STORY ARC "THE WHISPERER WAR," Conclusion. (S) Robert Kirkman (A) Charlie Adlard
Smurfs Take> Who's going to die? That's all it comes down to in one of the biggest wars to date in the Walking Dead. How do you top this is the other big question.
Smurfs Pick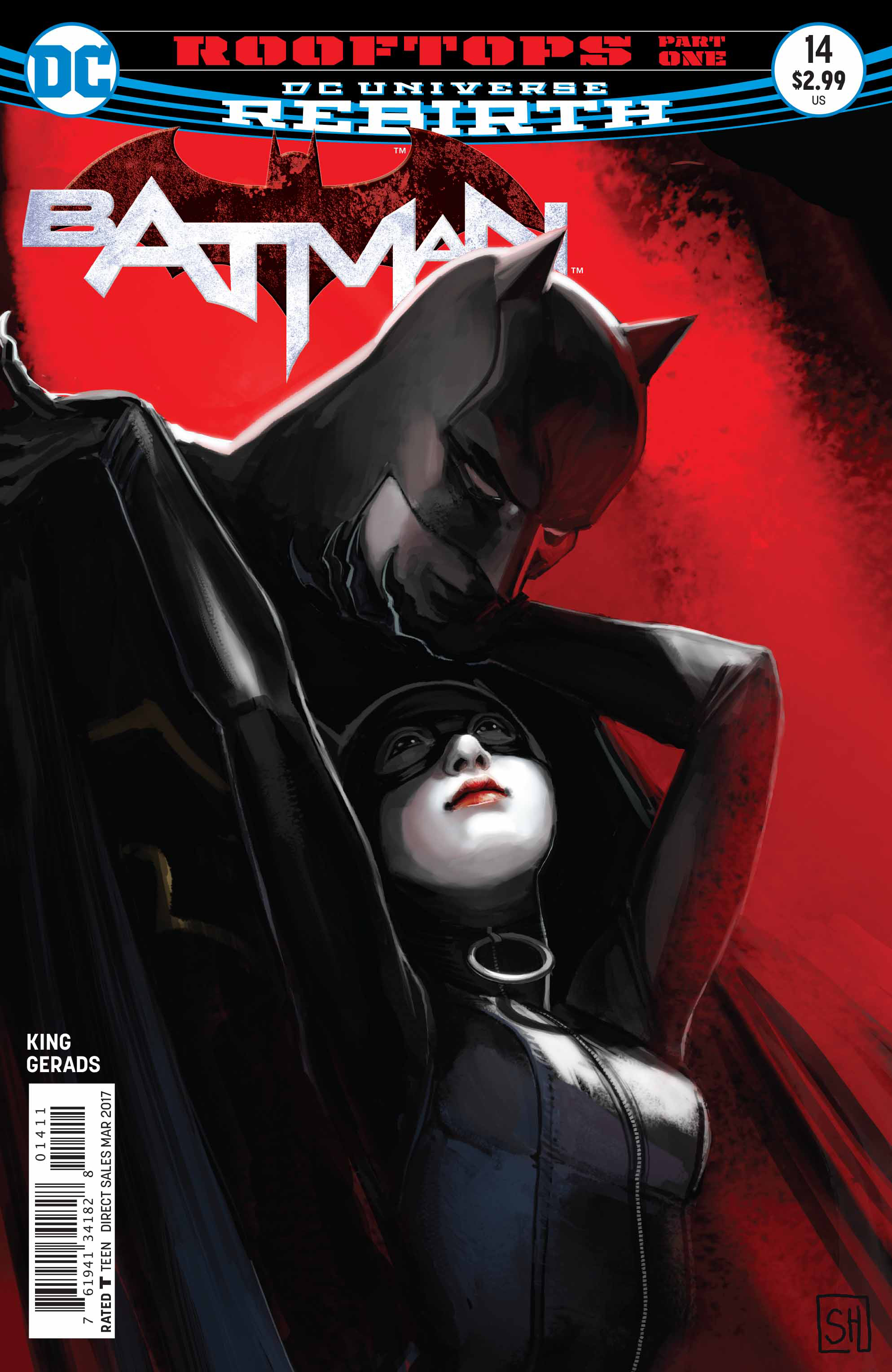 Batman #14> How do you solve a problem like Selina Kyle? Is she a hero? Is she a villain? Can Batman and Catwoman ever really work things out? The award-winning team of Tom King and Mitch Gerads of Babylon (SHERIFF OF BABYLON) bring you "Rooftops," a story in which Batman must decide once and for all what to do about Catwoman. (S) Tom King (A) Mitch Gerads (CA) Stephanie Hans
Smurfs Take> I know I have not been easy on the Batman title for most of last year with the lack luster storytelling, characters, and art work. This however gives me faith the title might be bound to reclaim the top once more. I have always been intrigued with the relationship between the Cat n the Bat and secretly had always wanted them to work it out. Helpless romantic? Even I think the Bat should get a happy ending every once and awhile.
Trade Paperback of the Week Incredible Hulk Epic Collection TP Future Imperfect> Witness the Incredible Hulk's terrifying future! Could our hero truly be destined to rule a ravaged world with a gamma fist as the despotic Maestro?! Or can a time-torn Bruce Banner change his own nightmarish fate? One of the greatest Hulk tales ever told fully earns its Epic status! Plus: more adventures with Bruce, Rick Jones and the Pantheon! A monster at Loch Ness – but not the one Hulk went looking for! A showdown with Nick Fury! A royal rumble with Madman! Hulk and She-Hulk double-team the Bi-Beast! Silver Surfer and the Starjammers join the intergalactic Troyjan War! And Rick is getting married…if he can survive his bachelor party! Collecting INCREDIBLE HULK (1968) #407-419 and ANNUAL #20, HULK: FUTURE IMPERFECT #1-2, INCREDIBLE HULK ASHCAN EDITION, and material from MARVEL HOLIDAY SPECIAL #3. (S) Peter David, Various (A) Various (CA) Gary Frank
Figure of the Week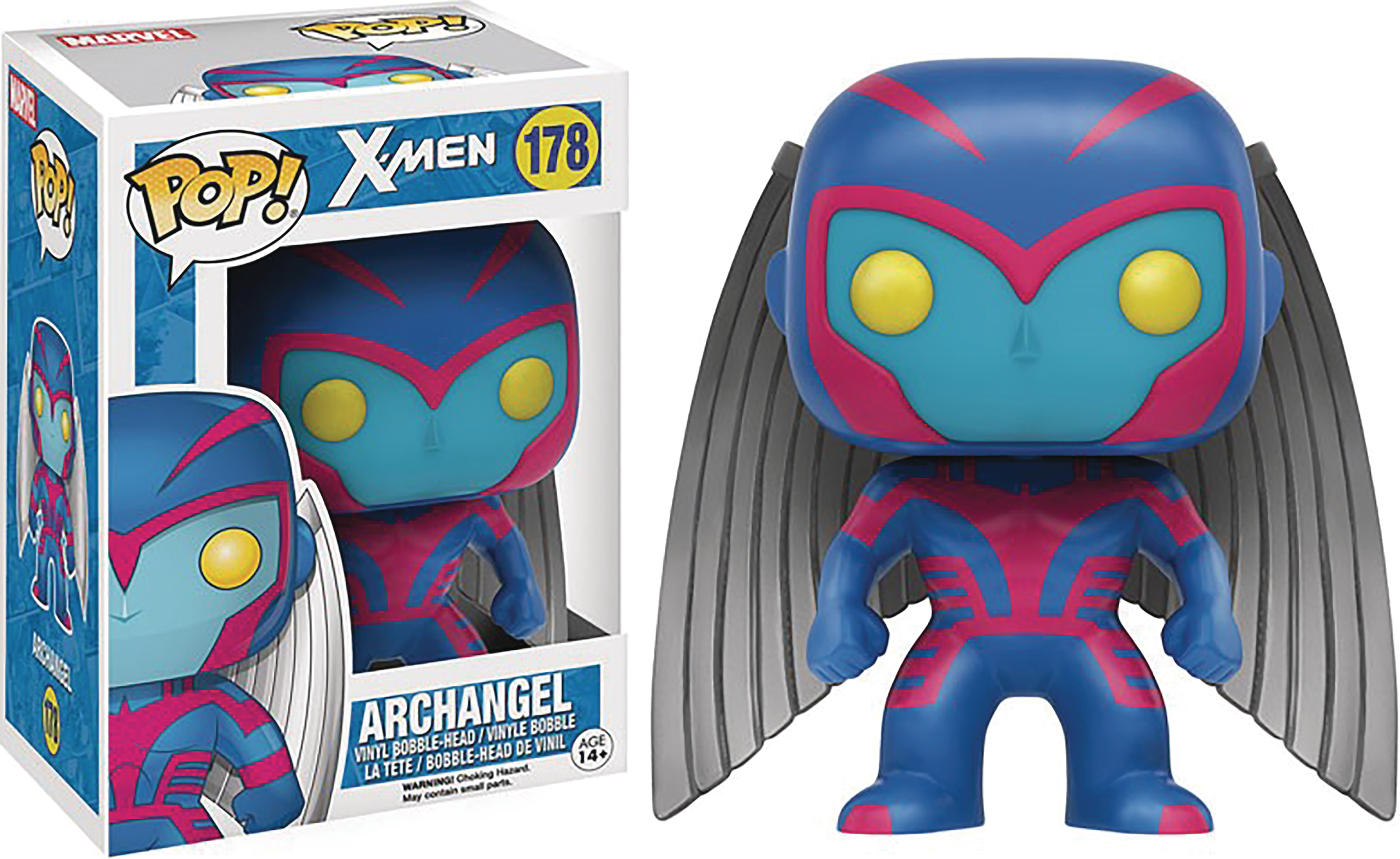 Pop Marvel X-Men Archangel Fig> From Funko. The Pop! Classic X-men line line features several prominent, awesome mutants with their signature 90s looks! Cable, an Alpha-level mutant capable of telepathy and telekinesis, is joined by his teammate Archangel, whose enormous wings grant him the power of flight! Also featured are the super-fast Quicksilver, telekinetic Psylocke, razor-sharp Sabretooth, and impressively powerful Storm! Pop! Vinyl figures measure approximately 3 3/4-inches tall and come packaged in a window display box.