#Newcomic
Contenders for February 1, 2017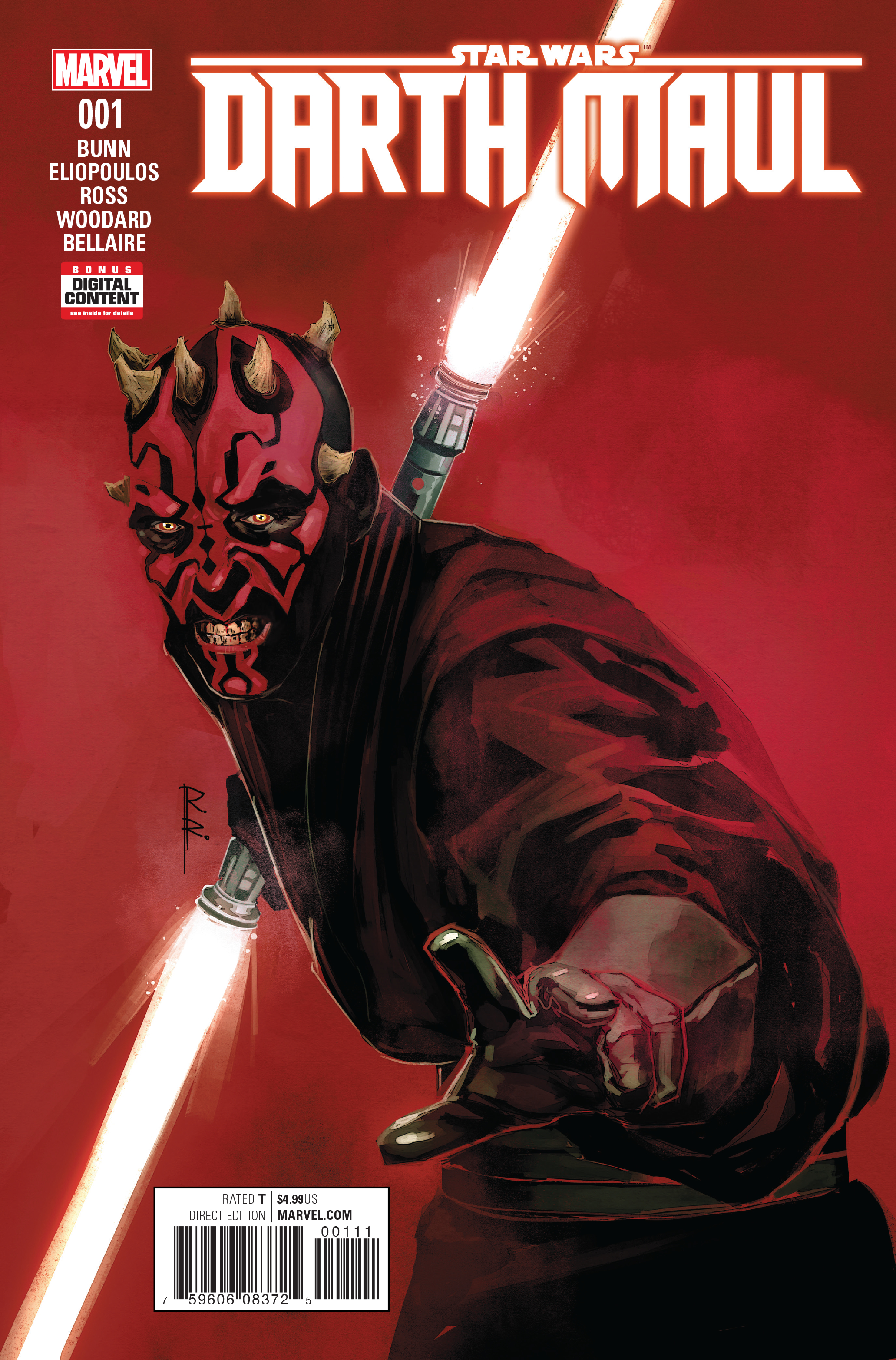 Star Wars Darth Maul #1> Bred on hate, fear, and anger…steeped in the ways of darkness…and trained to kill. Darth Maul's time as apprentice to Darth Sidious has long been cloaked in shadows, but at last we will reveal his tale of revenge. From writer Cullen Bunn (DEADPOOL KILLS THE MARVEL UNIVERSE, WOLVERINE) and artist Luke Ross (STAR WARS: THE FORCE AWAKENS, HERCULES) comes a tale of rage unleashed as Darth Maul prepares for his first encounter with the Jedi. (S) Cullen Bunn (A) Luke Ross (CA) Rod Reis
Smurfs Take> One of the most waisted characters in the Star Wars universe who had real potential but was cut short. Now Marvel is going to take a shot at his past, and I wonder how this will compare to the Dark Horse run. I pray this is not a letdown, I want this to be really  really good and with the loss of the Vader title could use a good Syth fix.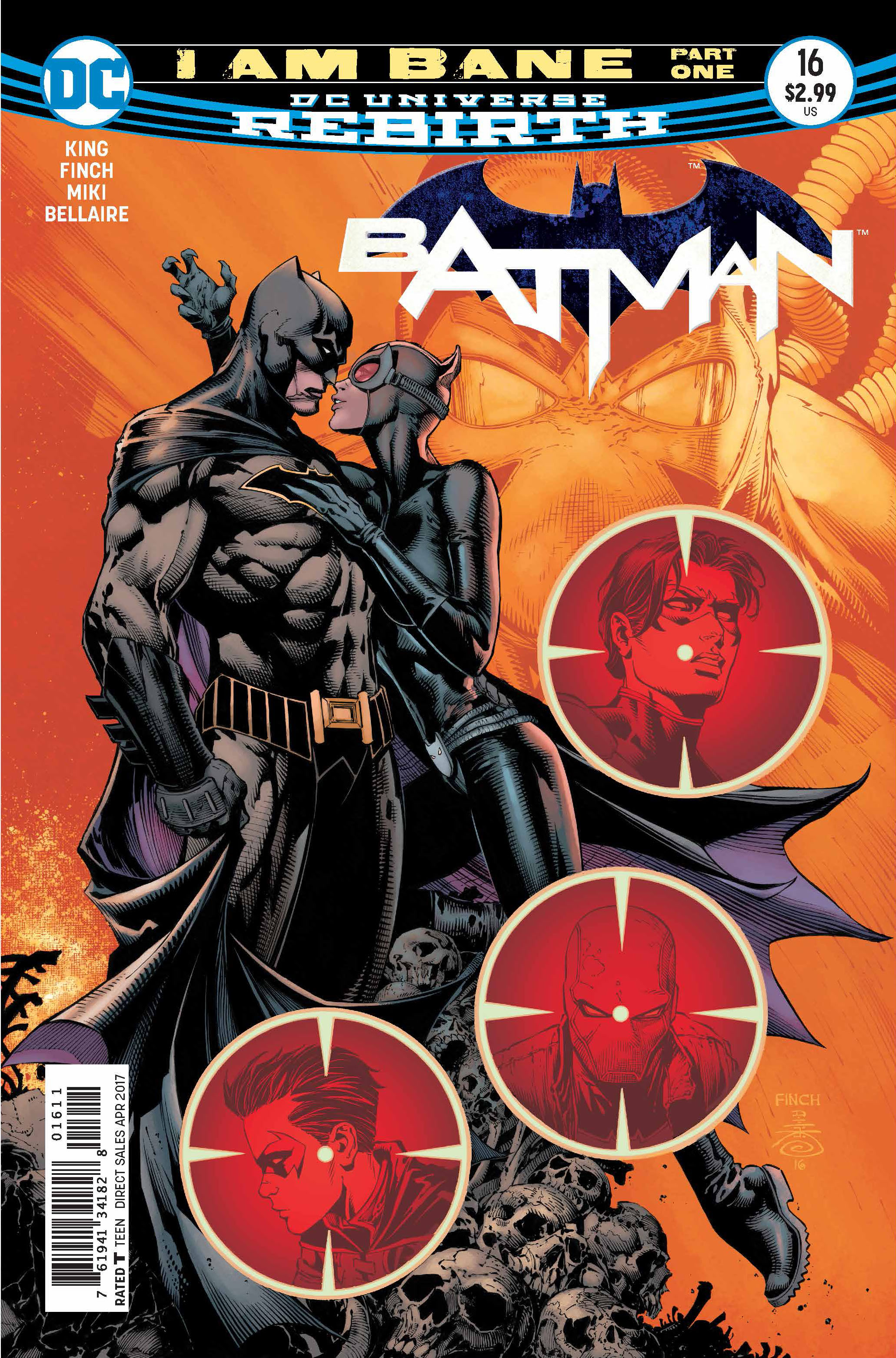 Batman #16> "I Am Bane" part one! Bane is coming for Batman. Bruce must keep those he loves safe for five days in order to save Gotham Girl once and for all. But Bane will stop at nothing, and no one is safe. (S) Tom King (A/CA) David Finch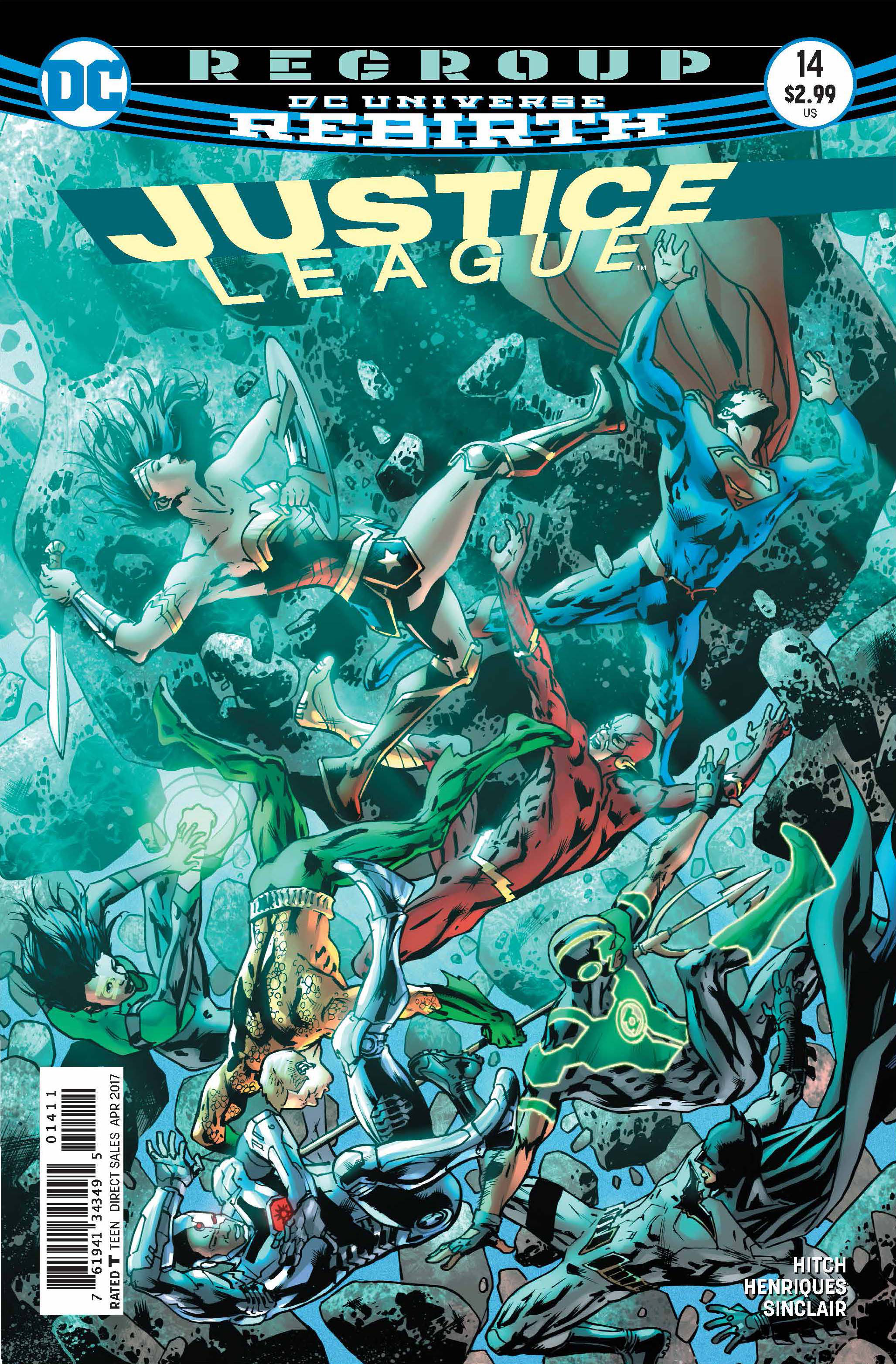 Justice League #14> "REGROUP"! Broken, battered and pinned down by a new alien threat, the Justice League is forced to confront long-simmering tensions between teammates before they can save the world. Grievances are aired and secrets are revealed in this special issue written and drawn by Bryan Hitch. (S) Bryan Hitch (A) Daniel Henriques (A/CA) Bryan Hitch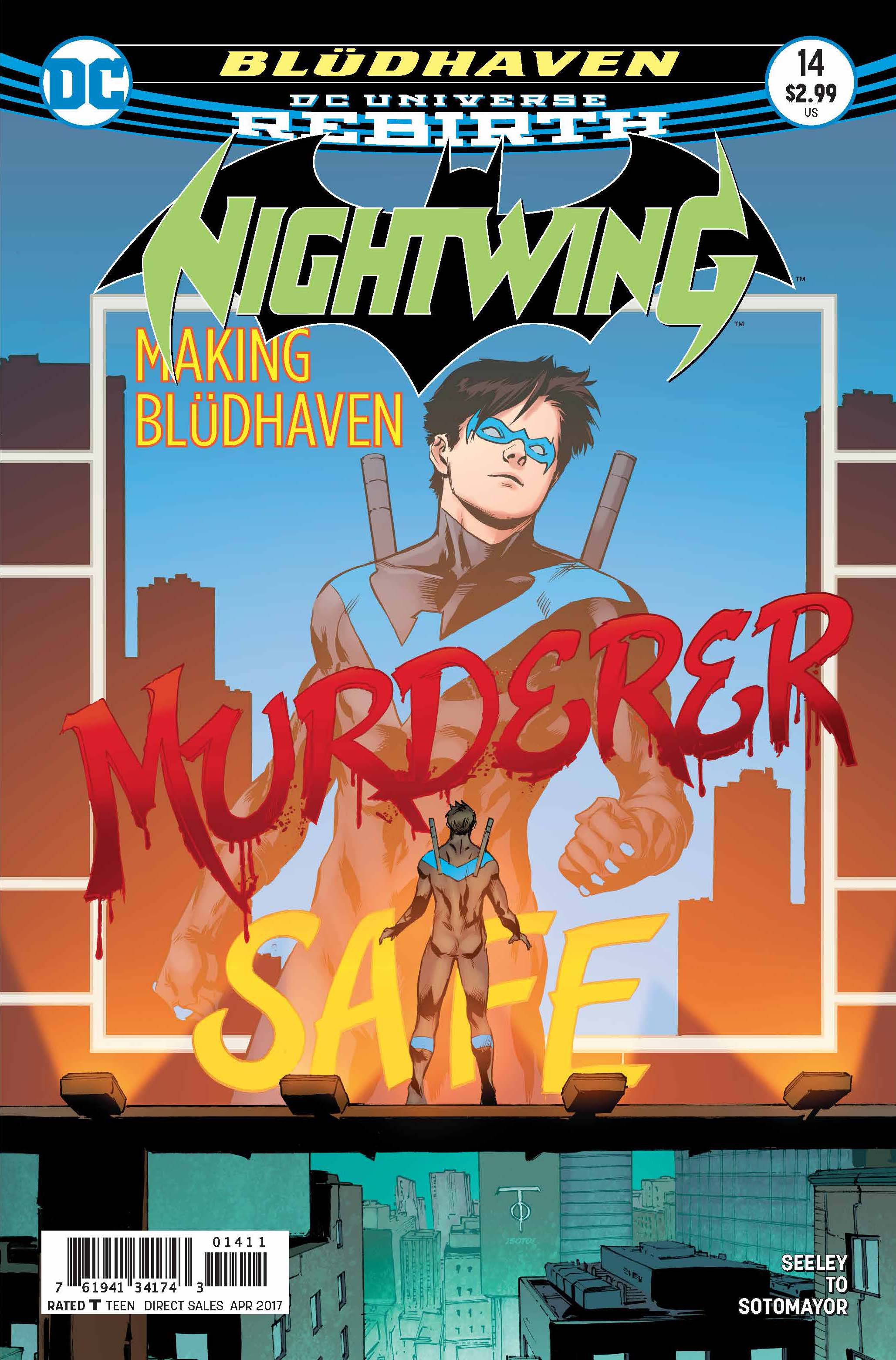 Nightwing #14> "BLUDHAVEN" finale! The psychopath who's been carrying out the killings in Blüdhaven has placed the blame on Nightwing! Now Dick Grayson must apprehend this maniac to stop the murders and to convince Blüdhaven he's not a villain. (S) Tim Seeley (A/CA) Marcus To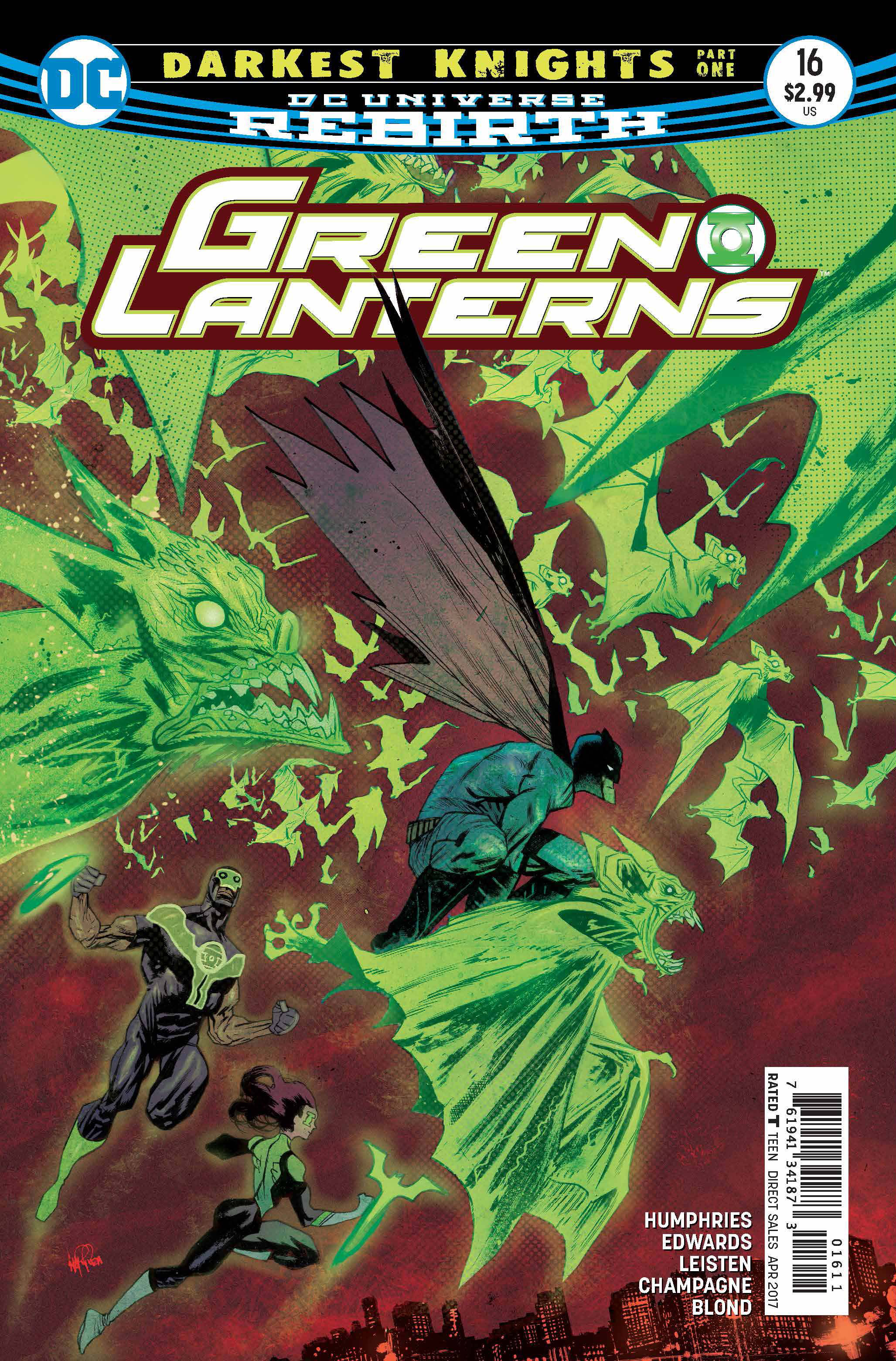 Green Lanterns #16> "DARKEST KNIGHT" part one! It's the Dark Knight/Emerald Knights team up you've been waiting for! Simon and Jessica travel to Gotham City to help Batman with a mystery even he can't solve! People all across the city have been gripped with fear. Is it Scarecrow? Is it the Sinestro Corps? Can these Justice League teammates work together to solve the mystery? (S) Sam Humphries (A) Neil Edwards (CA) James Harren
Smurfs Pick
Walking Dead #163> NEW STORY ARC "CONQUERED" In the aftermath of The Whisperer War: ALL IS LOST. ALSO, HOLY CRAP! THIS ISSUE IS 25¢ CENTS TO CELEBRATE THE 25th ANNIVERSARY OF IMAGE COMICS! (S) Robert Kirkman (A) Charlie Adlard
Smurfs Take> OK, I really didn't see the end of the war going like that. Maybe there is still a chance to come out of this? Ahhh who am I kidding, this is the most amazing mega herd ever and this will be epic!  
Hard Cover of the Week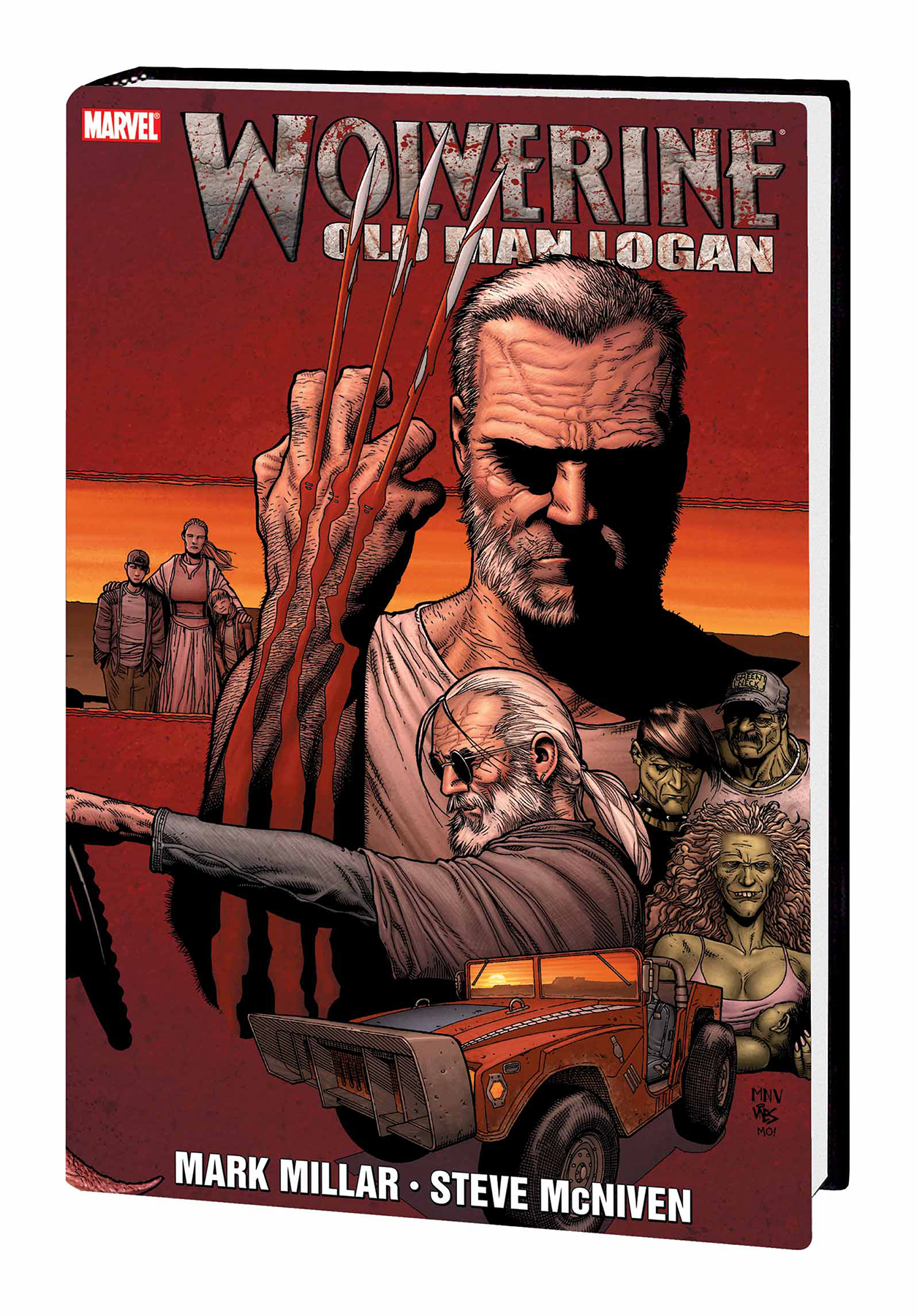 Wolverine Old Man Logan HC New Printing> A future world savaged and sundered by super villains, the United States ain't what it used to be. In California, now a wasteland controlled by the evil Hulk Gang, the former Wolverine seeks to live in peace. He's retired, finally free from the violence of his former existence as an X-Man, and he wants to keep it that way. If only they'd let him. Now, Logan and an aged, blind Hawkeye are forced into a cross-country jaunt through villain-ruled lands, on a collision course with the worst of them all! Can Old Man Logan maintain his pacifist vow and make his last stand without doing what he does best? Mark Millar and Steve McNiven unite for a riotous romp through a future world of death, despair and dynamic action! Collecting WOLVERINE (2003) #66-72 and WOLVERINE: OLD MAN LOGAN GIANT-SIZE.
Mark Millar (A/CA) Steve McNiven
Smurfs Take> Must have for any collector and with the film right around the corner see what inspired the final installment. One of the best Wolverine stories of all time holding a close second to Frank Millers first limited series of the character.
Statue of the Week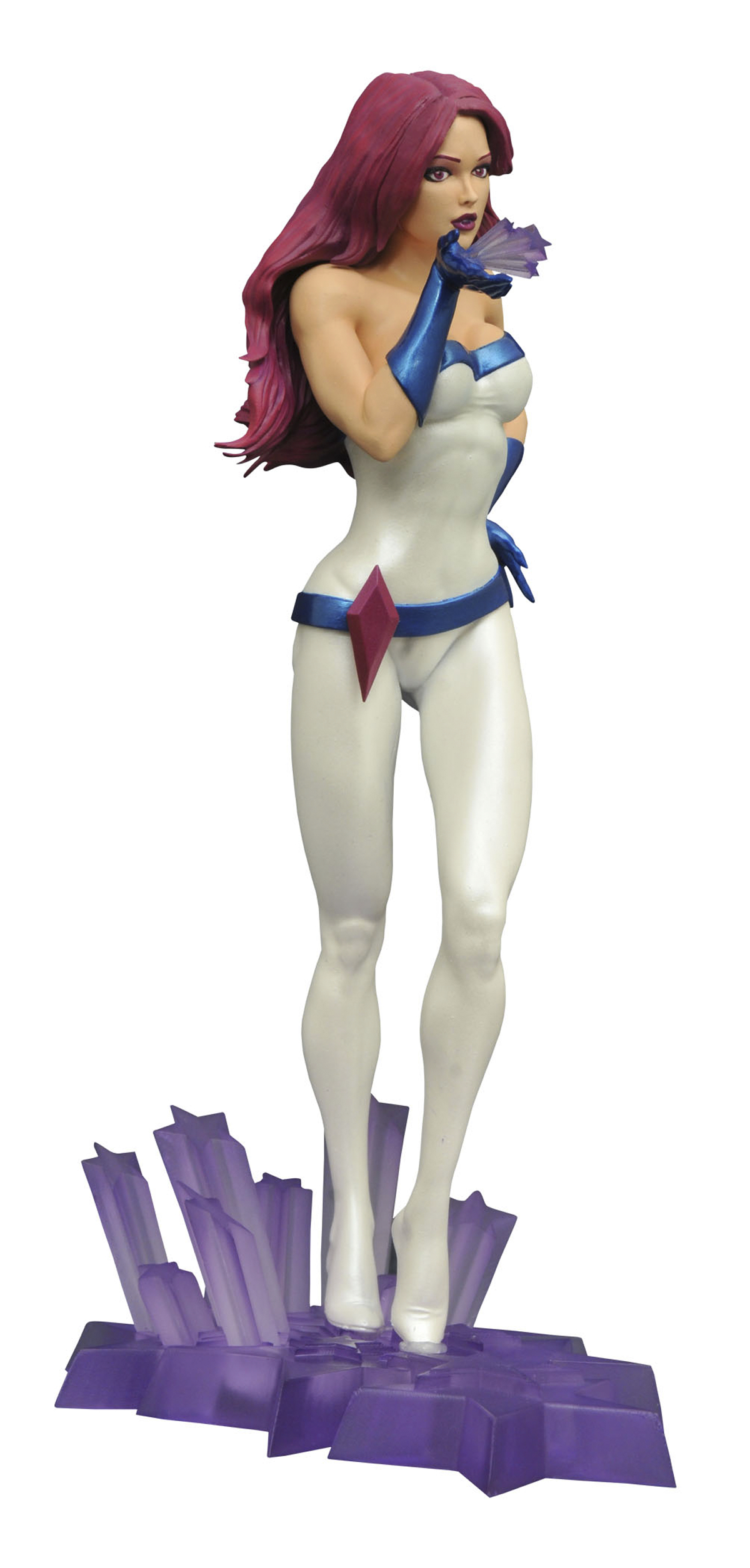 Marvel Gallery Jessica Jones PVC Figure> A Diamond Select Toys Release! Before she was a hard-boiled detective and the star of her own TV show, Jessica Jones was Jewel, an up-and-coming superhero, part-time Avenger and full-time fashion plate! This 9-inch scale PVC diorama of Jewel depicts the superheroine with her purple hair and white jumpsuit, blowing a kiss of purple stars. In scale to all Gallery and Femme Fatales PVC figures, Jewel comes packaged in a full-color widow box, and features a detailed sculpt and paint applications. Sculpted by Alejandro Pereira.