#Newcomic
Contenders for February 15, 2016
God Country #2> As Emmett Quinlan attempts to rebuild his family and his home after the devastating tornado that broke them, something otherworldly screams through the sky under a banner of WAR. The GODS have come to Texas—and they do not intend to leave it empty handed…(S) Danny Cates (A) Geoff Shaw, Jason Wordie, John J. Hill
Smurfs Take> The first blew off the shelves and there is a reason for that besides it being an Image book. Where is this story going; is anyone's guess but the God's have come home to Earth and they are not happy!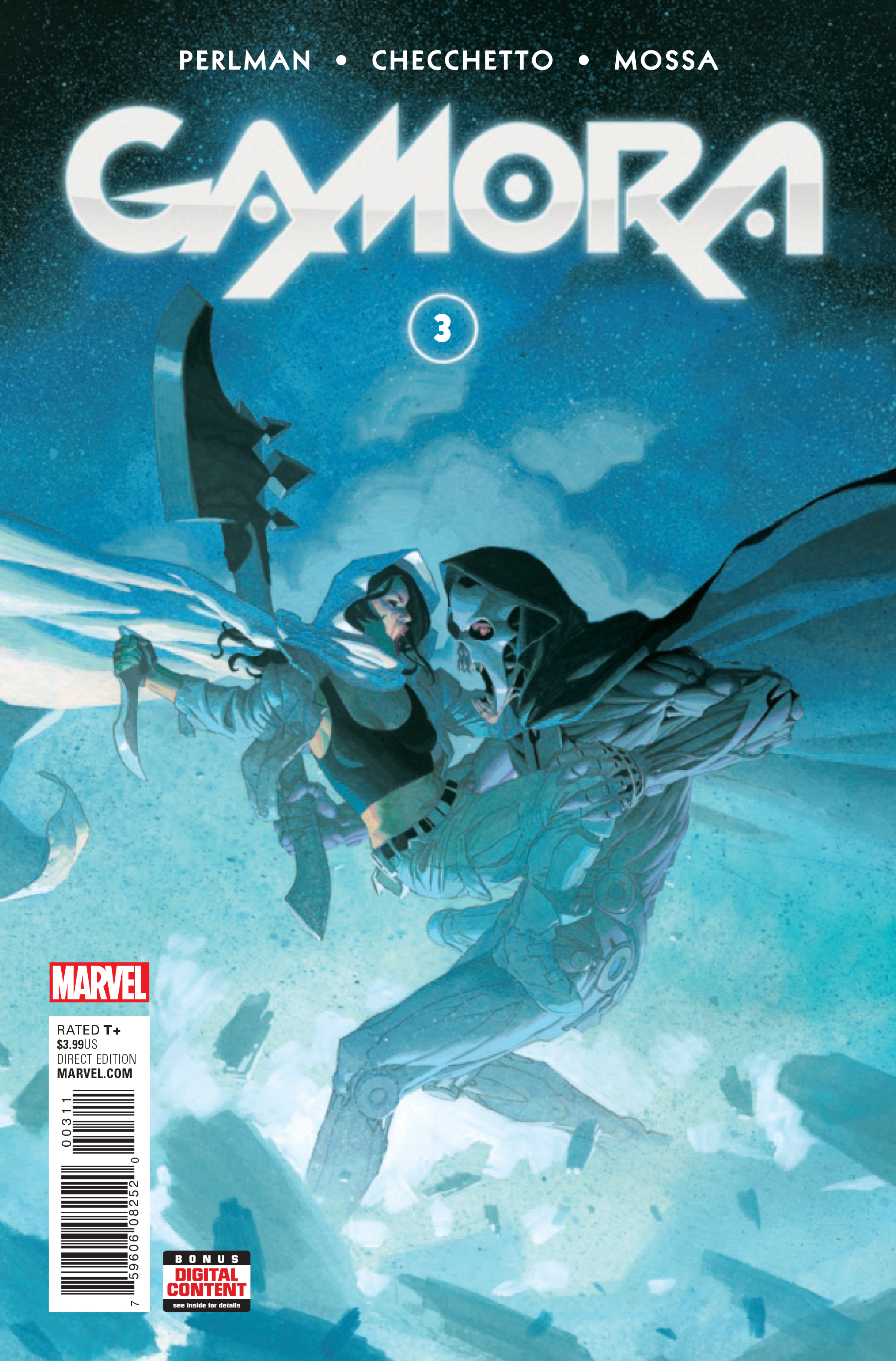 Gamora #3> ON THE DOOMED PLANET UBLIEX, ESCAPE IS IMPOSSIBLE! While the planet literally breaks apart around her, GAMORA searches for her prey, determined to get her revenge against the BADOON – even if it's the last thing she does! But on Ubliex, where adventure and criminals wait around every corner, Gamora might find more than she ever imagined…a truth so astounding that it will rock Gamora to her very core. (S) Nicole Perlman (A) Marco Checchetto (CA) Esad Ribic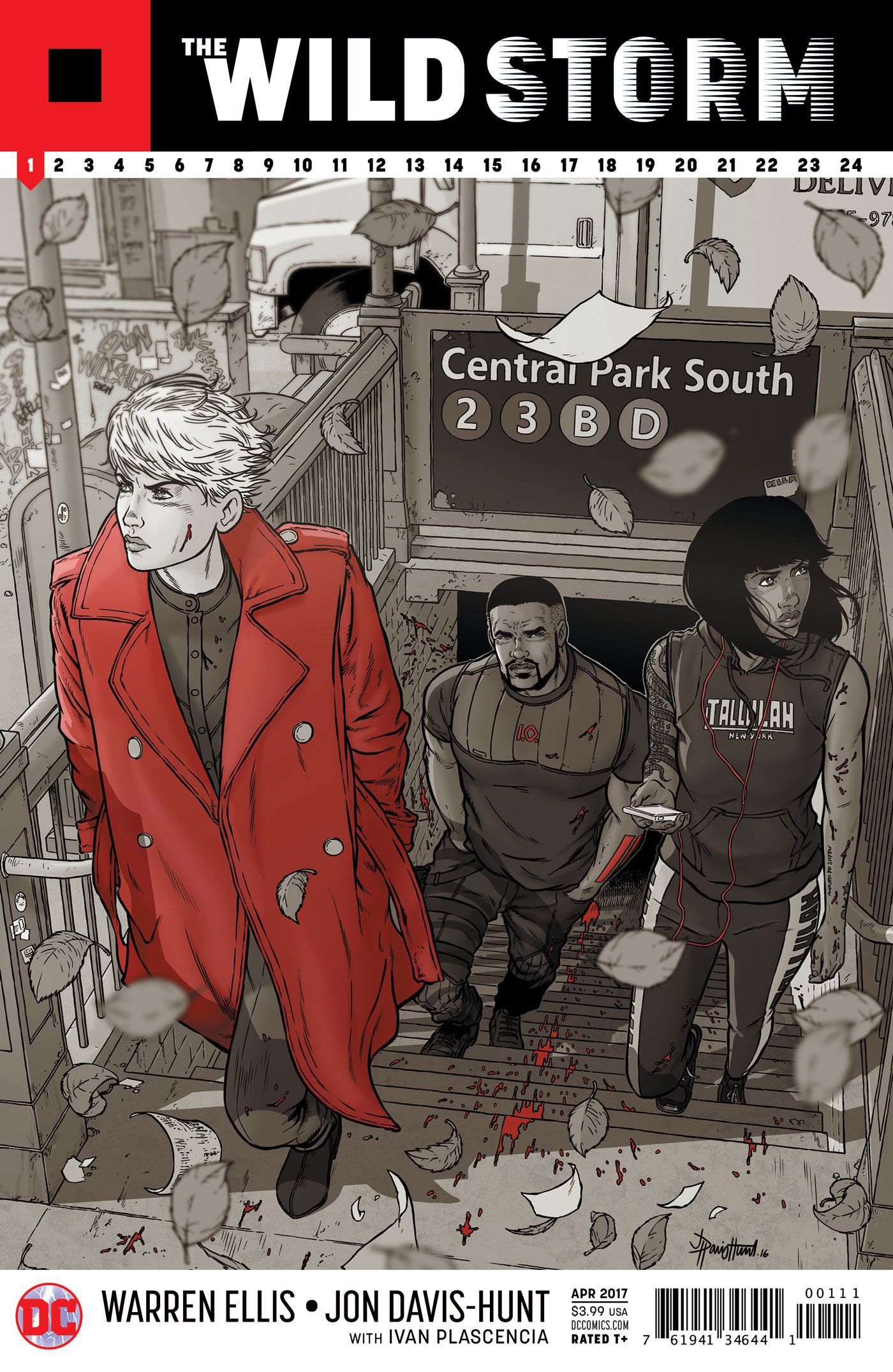 Wild Storm #1> A troubled woman, barred by her employer from continuing her research, walks miserably through New York City. It takes her a moment to notice that everybody else is looking up. A man has been thrown from the upper floor of the Halo skyscraper.  And that woman-Angela Spica, sick from the transhuman implants she's buried in her own body-is the only person who can save him.  What she doesn't know is that the act of saving that one man will tip over a vast and secret house of cards that encloses the entire world, if not the inner solar system. This is how the Wild Storm begins, and it may destroy covert power structures, secret space programs and even all of human history. New York Times best-selling writer Warren Ellis (TRANSMETROPOLITAN, RED, PLANETARY) returns to DC to curate Jim Lee's WildStorm world, with this debut issue resetting the WildStorm universe with new iterations of Grifter, Voodoo, the Engineer, Jenny Sparks and others. "I couldn't be more excited to see these characters that are so near and dear to me reintroduced under the guiding hand of Warren Ellis. WildStorm represents an incredibly fun and exciting period in my career, and I can't wait to see what Warren and Jon have in store for fans in February."-Jim Lee, DC Comics Co-Publisher (S) Warren Ellis (A/CA) Jon Davis-Hunt
Batwoman #1> The newest chapter of Batwoman's life begins here! Monster Venom is the hottest new bioweapon on the market…and to break up the syndicate spreading it around the world, Batwoman's going to have to return to the place where she spent some of her darkest hours! Learn where Batwoman comes from, and where she's going, in this one-shot prologue to the first big Batwoman epic, "The Many Arms Of Death"! (S) Marguerite Bennett, James TynionIV (A) Ben Oliver (A/CA) Steve Epting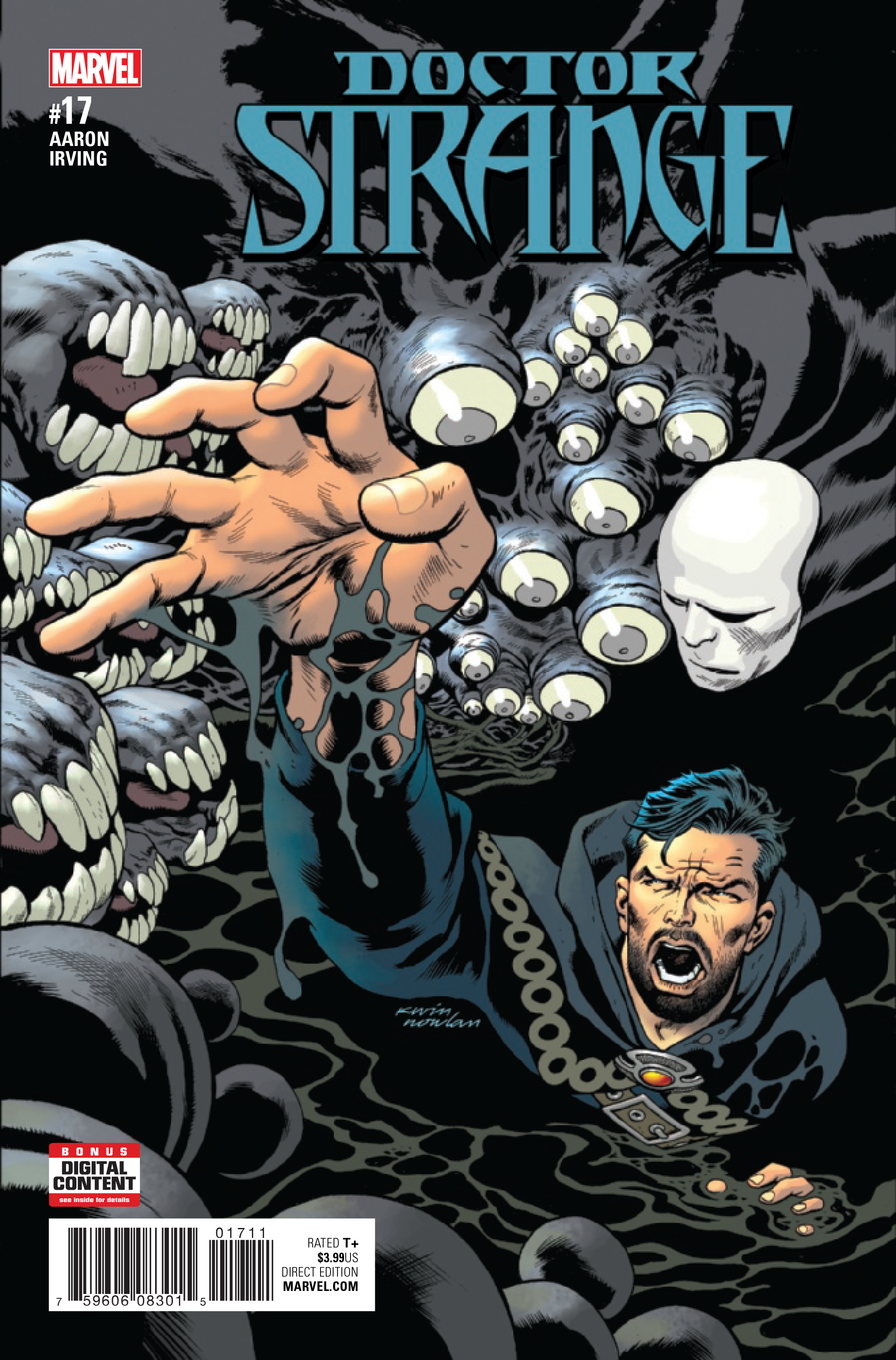 Doctor Strange #17> In the epic "Last Days of Magic," MR. MISERY helped Doctor Strange defeat the Empirikul. But don't misunderstand, Misery is no hero, and he aims to show Strange the meaning of his name. (S) Jason Aaron (A) Frazer Irving (CA) Kevin Nowlan
Smurfs Pick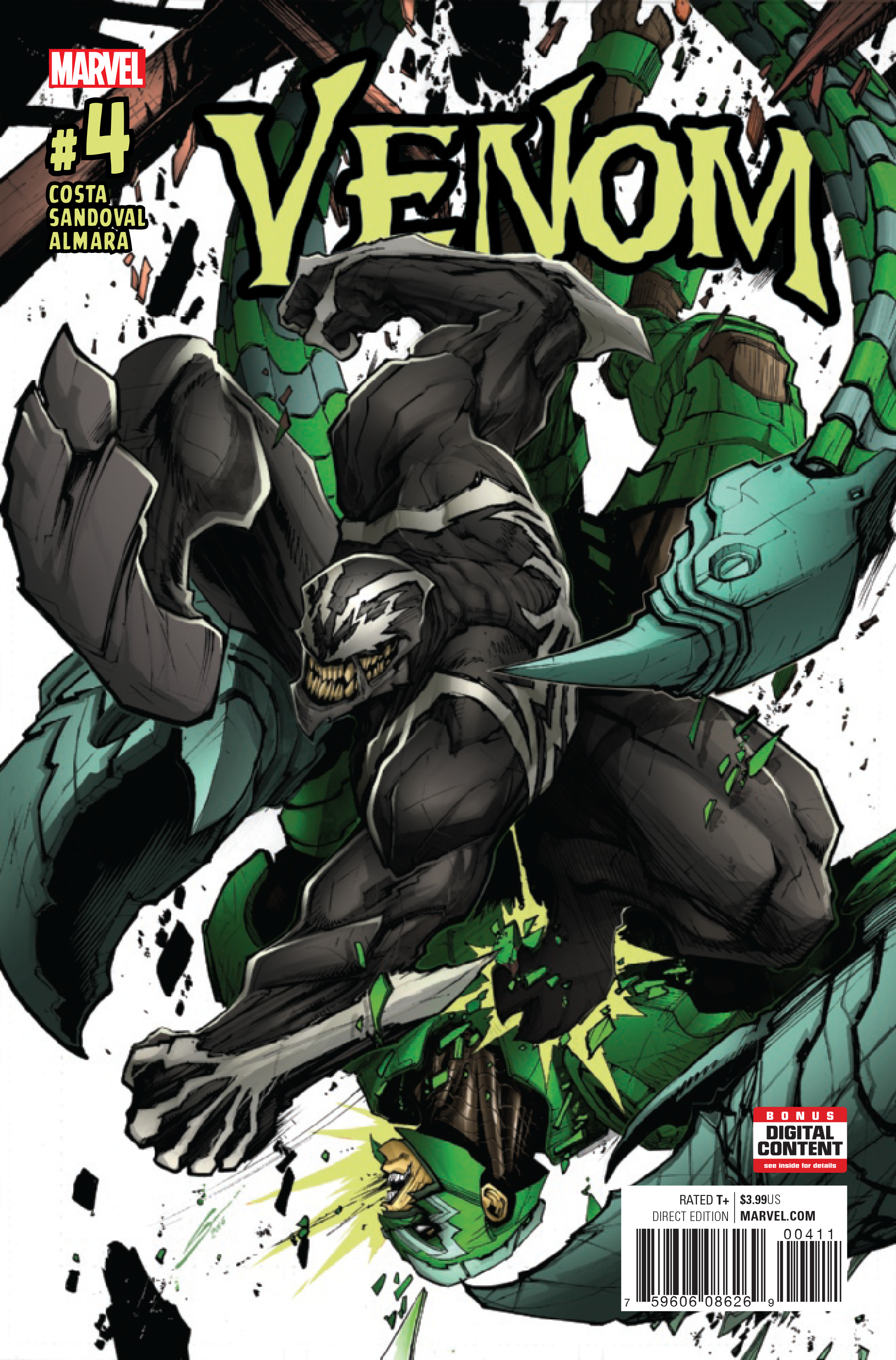 Venom #4> Venom's back and badder than ever! But people are starting to take notice, including Mac Gargan, who's suited up as the SCORPION for the first time in years! Also featuring another WEB-SLINGING, WALL-CRAWLING, SPIDER-SENSE-ATIONAL GUEST STAR! (S) Mike Costa (A/CA) Gerardo Sandoval
Smurfs Take> When this title first started a few months ago, I went on record saying I felt bad for things had gone for the character and just wish they could find something to do with him. Well my prayers have been heard and answered to an extent; the story is compelling and I love the dynamic between Venom and the host. They are at odds with Venom resisting and trying to do what's right. Granted it's only been three issues so far with some decent ground work laid and rumor has it Eddie is in the very foreseeable future. This book is on the rise for sure and at long last we may finally see the redemption of Venom.  
Trade Paperback of the Week Seven to Eternity TP Vol #1> The God of Whispers has spread an omnipresent paranoia to every corner of the kingdom of Zhal; his spies hide in every hall spreading mistrust and fear. Adam Osidis, a dying knight from a disgraced house, must choose between joining a hopeless band of magic users in their desperate bid to free their world of the evil God, or accepting his promise to give Adam everything his heart desires. Writer RICK REMENDER reteams with collaborators JEROME OPEÑA (Uncanny X-Force, Fear Agent) and MATT HOLLINGSWORTH (TOKYO GHOST, WYTCHES) to take you on a hard road through the strange fantasy world of Zhal. All men have surrendered their freedom for fear, and now one last free man must choose. Collects SEVEN TO ETERNITY #1-4. (S) Rick Remender (A/CA) Jerome Opena
Smurfs Take> If you missed me raving about this surprise hit from last year now is your chance to get all four issues with number one almost nonexistent now I highly recommend this series and now is your chance to get all caught up.   
Statue of the Week
DC Bombshells Katana Statue> Designed by ANT LUCIA  Sculpted by JACK MATHEWS Katana, one of the Suicide Squad's most fascinating heroes, is reimagined in this fantastically detailed new Bombshells statue. Attired in a stylized, fanciful costume, this 1:8 scale statue stands ready to take on any foe who dares to cross her path.  Limited Edition of 5,000 Measures Approximately 10.8″ Tall with base
Smurfs Take> So in love with this series, each one has been amazing and continue to astonish me with the detail and feel. All of the line sitting together is a sight to behold.